Get £10 tickets for sold out performances of Death of a Salesman
If you didn't manage to get your hands on Death of a Salesman tickets then don't despair!
Every Thursday at midday throughout the run, we will be releasing a limited number of £10 tickets online for the following week's performances.
Check the Young Vic website at midday every Thursday for your chance to book - but you'll need to be fast, as we expect tickets to be snapped up really quickly each week.
Terms and Conditions: £10 Rush tickets are only available online. Limited to 2 per person. Rush tickets are not transferable and can only be collected from Box Office on the day of the performance. Please have your booking confirmation reference number ready to present to Box Office when collecting your tickets.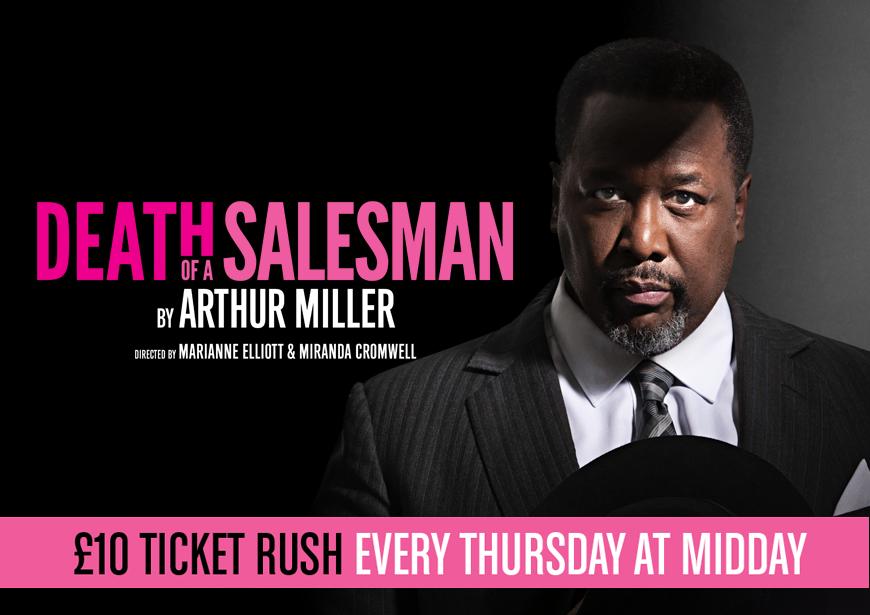 Other ways to get your hands on tickets
More performances just added
Due to extremely high demand our run has now been extended until 13 July. Tickets for these performances are on sale now but you'll need to be fast to get the best seats.
Check online for returned tickets
Sometimes audience members can't make it to see the show so they return their tickets to us in advance. We won't know in advance when this is likely to happen, but when it does we'll often release them back on sale at short notice at full price, so it is worth checking our website regularly. You can purchase these either online, over the phone or in person at the Young Vic Box Office.
Come down and join the returns queue
If you're able to travel down to the theatre, then we'll be operating a returns queue from one hour before each performance. If tickets become available just before the performance then we'll offer them to the queue at full price on a first-come-first-served basis.