Young Vic Taking Part are collaborating with Jay Jay Revlon to bring THE FABRIC with COLOUR VOGUE BALL to the Maria this April.
In the run up to the ball, Taking Part are hosting a series of ballroom related workshops for young people.
If you are aged 16 – 25 years old, living or studying in Southwark or Lambeth and want to take part in some brilliant creative workshops that will get you ball ready, these Easter holiday activities could be for you! No previous experience is necessary.
These workshops will be LGBTQ+ centred, but inclusive. Everybody is welcome to attend.
If you like the sound of these workshops, you might also be interested in attending A Night at the Theatre Kiki Ball and THE FABRIC with COLOUR VOGUE BALL.
Looking for more Easter holiday activity? Check out The Lowdown Exchange.
Please note that the workshops are now full. If you would like to be placed on the waiting list, please email participation@youngvic.org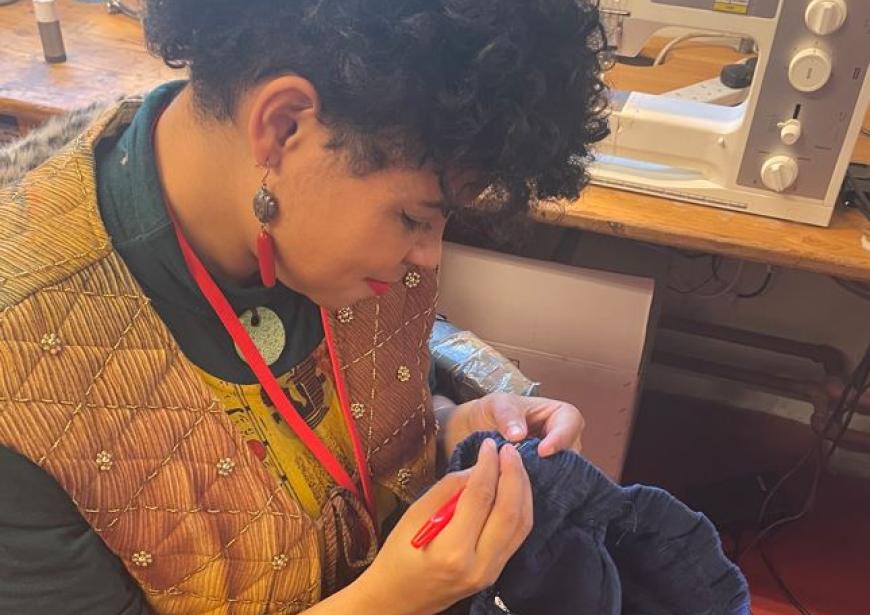 Get The Look Costume Workshop
Wed 12 Apr, 3pm – 4.30pm
The Clare
Join us in the Young Vic costume department to upcycle your garments into a ball ready look. We can show you how to add glitter, hot stones, patches and more to elevate your outfits. Bring one or two pieces with you that you'd like some help adapting and we can show you easy ways to give it that je ne sais quoi.
To book a space for this workshop, click the button above.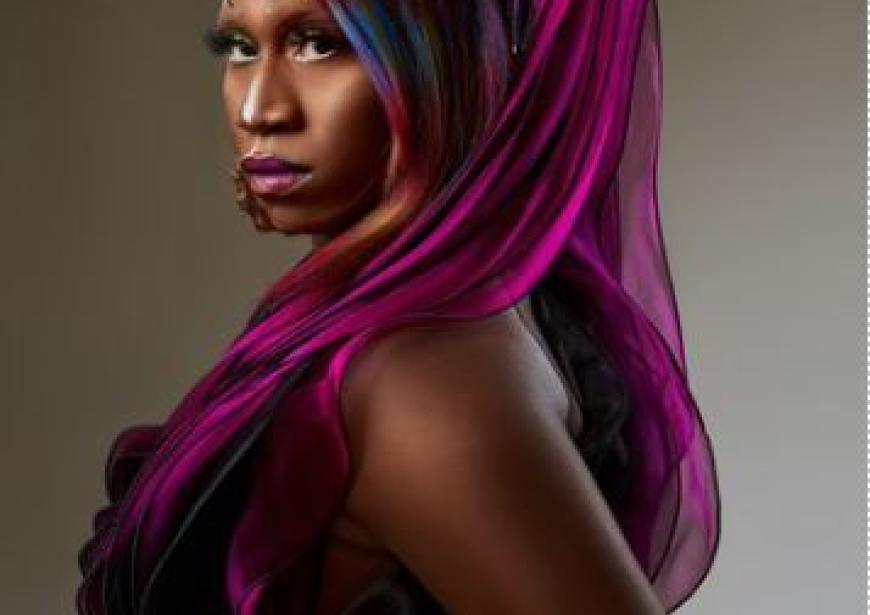 Runway with the Legendary Jonovia Xclusive Lanvin
Thu 13 Apr, 3pm – 4.30pm
The Clare
Drawing on over 16 years of experience in dance, movement, and artistic expression, Jonovia Chase is a legendary New York-based runway artist and teacher. Known for her precision, style, and presence, Jonovia has most certainly left her mark on the catwalk as a legendary runway ruler within the House-Ballroom Community. As a runway assassin, Jonovia has garnered countless "Of The Year" awards and grand prizes. In 2022, Jonovia received the coveted epitome award which is only given to those who are the quintessential prototype for their category and have transcended expectations on and off the runway. Her artistry has gotten her invitations to places such as Hong Kong, London, Austria, Amsterdam, and to the hit TV show Pose in which she not only joined the cast for all 3 seasons but played a major role in casting other talent. It is also worth noting that Jonovia has been featured in various publications including the prestigious Vogue magazine.
In her runway classes, Jonovia draws on her background as a dancer and a committed student of runway to help others learn how to infuse musicality, presence, and the fundamentals of modelling into their runway artistry. With regard to the foundations of runway, her classes push students to understand the category as an improvisatory display of walking, posing, and well-placed pivots which requires endurance, skill, and supreme control of the body, and not to mention the ability to stay in your element while battling fierce competition. Finally, all who attend class with the legend will be well-positioned to fuse the essentials of runway, fashion, and creativity to tell their story.
To book a space for this workshop, click the button above.
Photo credit @Double_d_production and @alexwebsterphoto
Oldway with Mother Nikki Gorgeous Gucci
Thu 13 Apr, 5pm – 6.30pm
The Clare
A pioneer a trailblazer of the European ballroom scene, Mother Nikki Gorgeous Gucci has passed on her knowledge acquired directly in New York for more than a decade to the entire Parisian ballroom scene. She is an essential figure and fundamentally respected, for her knowledge as for her status as International Queen Mother Gorgeous Gucci, amply deserved.
In this workshop, Mother Nikki Gorgeous Gucci teaches Oldway. Oldway is an important dance style in African American queer Ballroom culture. It takes its origin from the art of pose combined with martial arts. As with Vogue Femme, the style incorporates all five elements of vogue: Hand Performance; Floor Performance; Catwalk; Duckwalk; Spins and Dips.
To book a space for this workshop, click the button above.
Photo credit Charlotte Navio (taken for the mixemagazine and for the collection of Karl lagerfeld