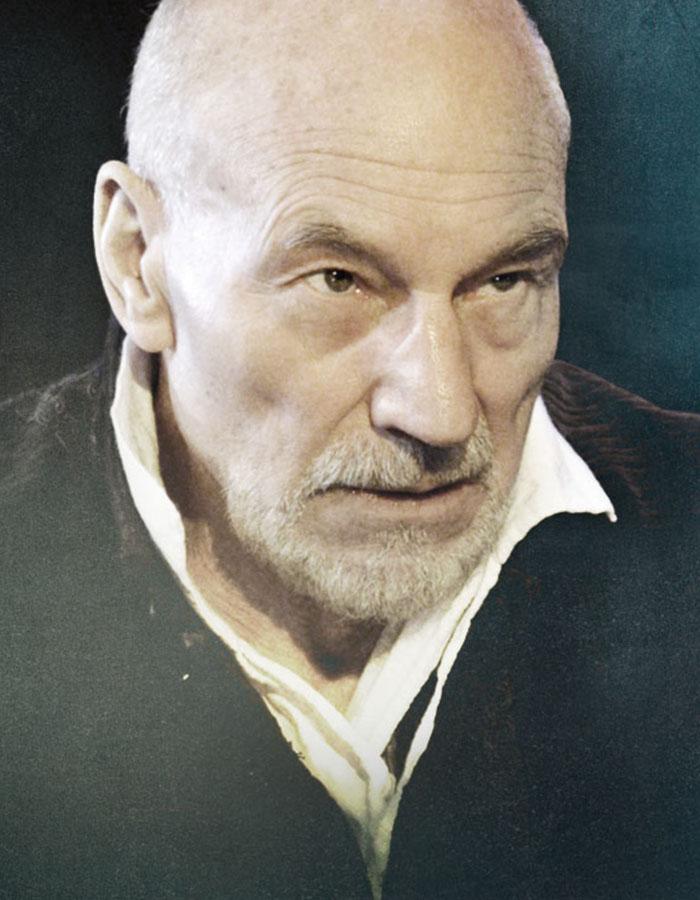 -
A Young Vic/Chichester Festival Theatre co-production
Bingo
Scenes of Money and Death
This is an archived performance. No tickets are available for purchase.
Main House
FOR SIX WEEKS ONLY, PATRICK STEWART AS WILLIAM SHAKESPEARE
The glory years of London behind him, William Shakespeare finds himself in an overwhelming moral dilemma. Like his greatest creation King Lear, he has to decide: what shall he do with his money and his power?
William Shakespeare is played by Olivier Award winner Patrick Stewart, acclaimed for Macbeth, Waiting for Godot, Hamlet and The Tempest. He is much-loved for his work on screen including X-Men and Star Trek: The Next Generation.
★★★★
'A modern classic'
The Guardian
★★★★
'Richly remarkable'
The Independent
'A marvellous cast'
The Times
★★★★
'Flawlessly acted and voiced'
Time Out
★★★★
'A potent revival of a tremendous play'
Daily Express
Cast and Creatives
Direction Angus Jackson | Design Robert Innes Hopkins | Light Tim Mitchell | Sound Ian Dickinson for Autograph | Music Stephen Warbeck | Casting Gabrielle Dawes CDG
With Catherine Cusack, Tom Godwin, Ellie Haddington, Joanne Howarth, Kieron Jecchinis, Matthew Marsh, Richard McCabe, John McEnery, Alex Price, Patrick Stewart and Michelle Tate
Direction Angus Jackson
Design Robert Innes Hopkins
Light Tim Mitchell
Sound Ian Dickinson for Autograph
Music Stephen Warbeck
Casting Gabrielle Dawes CDG
With Catherine Cusack, Tom Godwin, Ellie Haddington, Joanne Howarth, Kieron Jecchinis, Matthew Marsh, Richard McCabe, John McEnery, Alex Price, Patrick Stewart and Michelle Tate
Audio described
31 March 2:30pm
Captioned
29 March 7:30pm