Young Vic Taking Part is proud to announce our brand new, radical, theatre-in-education project, INNOVATE.
INNOVATE is a long-term, in-depth project collaboratively developed with our two partner schools in Lambeth and Southwark, six multidisciplinary artists (project associates) and an advisory panel of educational and cultural experts.
This project will see these six project associates embedded into our partner secondary schools - South Bank University Academy and Dunraven School - for two years. Working across the year 7 and 8 curricula, they will collaborate with teachers and students to discover how the arts can enable students to engage, learn and thrive across all subjects.
INNOVATE is the beginning of a journey to test the potential of a co-created exchange of knowledge, learning approaches and understanding through creativity. More broadly, we will interrogate the civic responsibility of artists and arts organisations in education and in the lives of students in our local boroughs.
Shereen Jasmin Phillips, Director of Taking Part, said: "INNOVATE was born out of a simple question – 'how do we make children excited to learn?' We've seen videos of classrooms using rap lyrics to memorise periodic tables and teachers using dance choreography to explain coding and algorithms.
These unexpected, creative approaches to learning often have a major impact on the students. We begin this process at a point when funding for arts subjects is at an all-time low, ruthlessly cut over the past decades and often perceived as a 'softer' choice than STEM subjects. I hope we demonstrate through INNOVATE that we need MORE, rather than less arts.
Our aim is to radically centre creative ways of teaching subjects. I am so inspired by the team of artists, teachers, advisors and producers who we have assembled to deliver this project, which is epic in scope and aspiration. As I look ahead, I imagine a world in which every UK arts organisation could be partnered with a local place of learning to help future generations thrive in their school lives."
INNOVATE is supported by The Rix-Thompson-Rothenberg Foundation
Dunraven School
Dunraven is a 4-18, All Through School that aims to deliver 'Excellence for All' by providing a challenging, supporting and enriching education that enables students of all backgrounds and abilities to thrive.
Dunraven believes in the importance of a well-rounded education as a central part of the development of a well-rounded person. An education which is inclusive and provides all students with an equal chance of becoming successful. To achieve this, Dunraven's curriculum is broad and balanced: their young people have access to an education that responds to their needs and recognises their interests. Dunraven wants all their learners to make excellent progress and gain strong outcomes as a result of their studies.
South Bank University Academy
At South Bank University Academy, students gain the knowledge, build the character and have the experiences that lead them to be the changemakers in their world; living a good life and improving the lives of others. They will create a better future.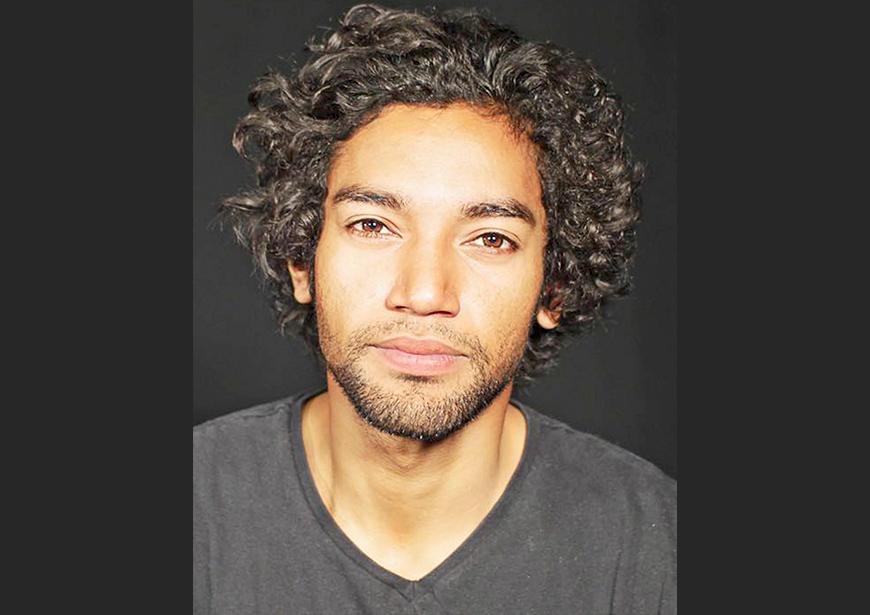 Mikey Bharj
Mikey Bharj is an actor/screenwriter/director/editor/musician and award-winning stand-up comedian from London, United Kingdom.
Born in Harrow (London), Mikey propelled to comedy in his early teens. During his education, Mikey worked as a professional comedian on the comedy circuit, touring universities and comedy clubs throughout London & Europe. In 2008, Mikey landed his first role in The Bill playing an unstable young man who falls victim to racial profiling Since then, Mikey, continued to pursue his craft for screen acting professionally.
In 2012, Mikey won the London Comedy Store's prestigious King Gong award, winning an opportunity to open for Hollywood actress Sarah Silver during her UK appearance. In 2017, Mikey co-wrote TV-Show Pranksterz for ITV2, which focused on creative hidden camera pranks designed to test the general public on social issues. In 2018, Mikey joined as a scriptwriter for BBC on the animated Sitcom Sticky, created by Fonejacker creator Ed Tracey and starring Tom Hardy, Kavan Novak and Javone Prince.
In 2019, Mikey played the role of Ice Medic in the Terminator sequel opposite Mackenzie Davis (BlackMirror) in Terminator: Dark Fate, directed by legendary Tim Miller (Love, Death and Robots/ Deadpool). Mikey has been dedicated to working with many communities. In 2019, he was awarded The Jack Petchy Award for "Outstanding Work with Young People", given out to only one candidate per year.
Since 2020, Mikey teaches a popular Online Drama Workshop every Sunday on Eventbrite in association with The Greater London Youth Foundation, a registered charity, as well as providing Screen Writing and Video Editing tutorials, in association with Soapbox Islington Youth Centre, a digital learning centre for young people. Currently, since January 2021, Mikey produces a podcast streamed across all platforms entitled, The Mikey Bharj Show, in association with The Greater London Youth Foundation, interviewing fascinating influential people who inspire young people to do great things.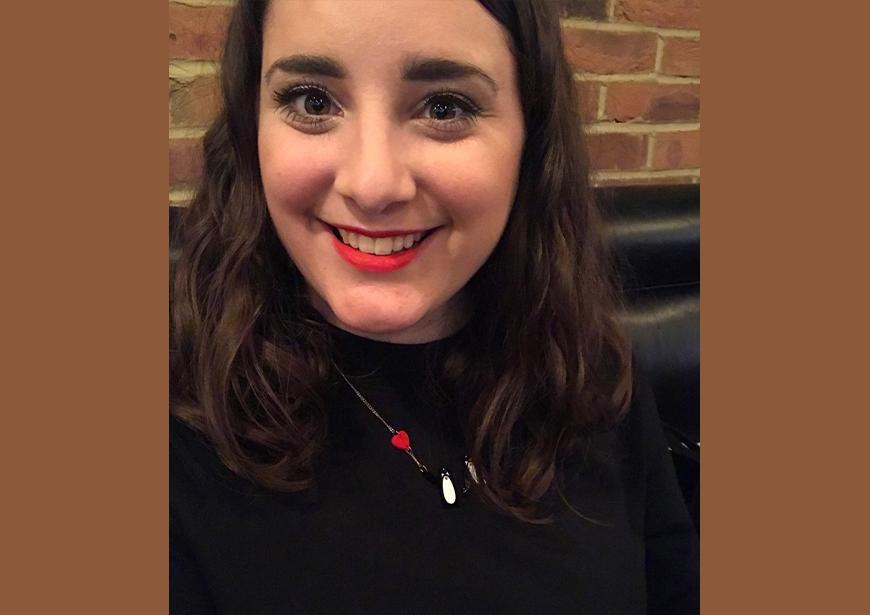 Jordana Golbourn
Jordana Golbourn is a Community Theatre Maker. For over a decade her work has taken place in schools, theatres and women's prisons across the U.K., New York, Thailand and Germany for companies such as Almeida Theatre, Donmar Warehouse, Theatre Royal Stratford East and Coram Shakespeare Schools Foundation.
Her work draws on the personal, community and political narratives of the artists she collaborates with, celebrating their individuality and imaginations with a process driven by play, curiosity and honesty.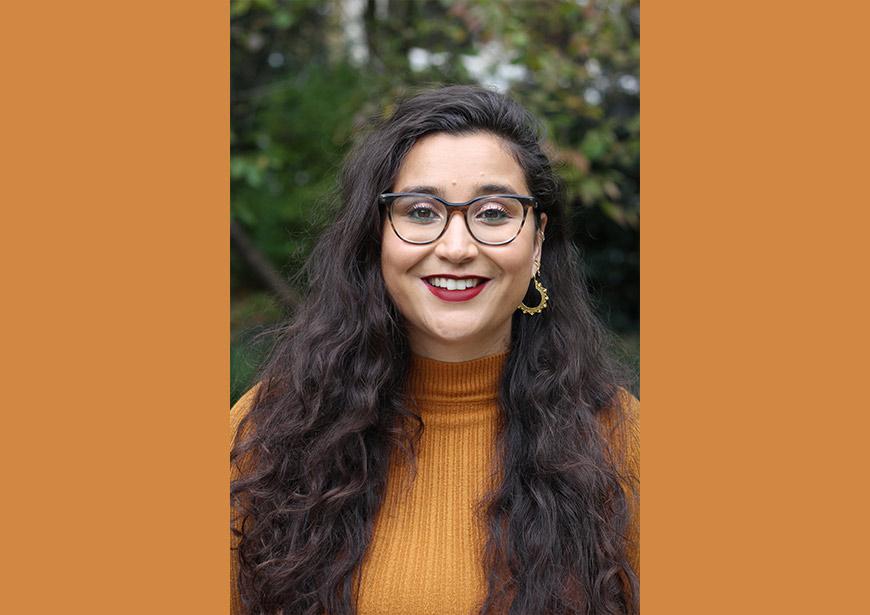 Lerato Islam
Lerato is an Applied Theatre Facilitator and Creative Educator, specializing in work with refugee and asylum seeking communities.
Lerato spends most of her time designing alternative education curriculums for various cohorts of young people, with organisations such as Springboard Youth Academy and Street Child United, as well as delivering regular applied theatre workshops across London, in collaboration with The Kiln Theatre, The Arcola and Wimbledon Civic Theatre Trust.
Lerato is passionate about the positive impact the arts can have on young people, and it's ability to enhance not only their development, but also their understanding of the world around them. At the heart of her practice, Lerato strives to use Drama and the arts as a tool for sustainable and critical social change.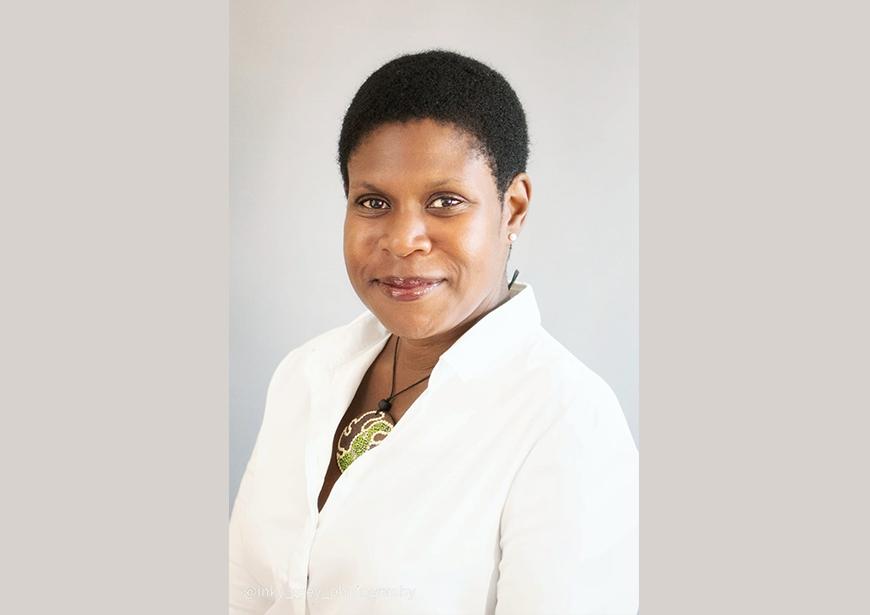 Sheryl Malcolm
Sheryl has over 20 years experience of delivering and coordinating a variety of education and arts projects within statutory, community and voluntary settings across London. She has worked as a Participation Manager, Freelance Theatre Director and Facilitator. Sheryl thrives on working in collaboration with stakeholders to ensure that the creative process is effectively delivered and participants can wholly engage, enjoy and transform.
Sheryl has successfully worked with diverse communities; delivering projects within schools and arts organisations - National Theatre Education and Roundhouse Studios. She is currently a Visiting Lecturer at Royal Central School of Speech and Drama and University of East London. Sheryl is a Trustee of Little Fish Theatre Company.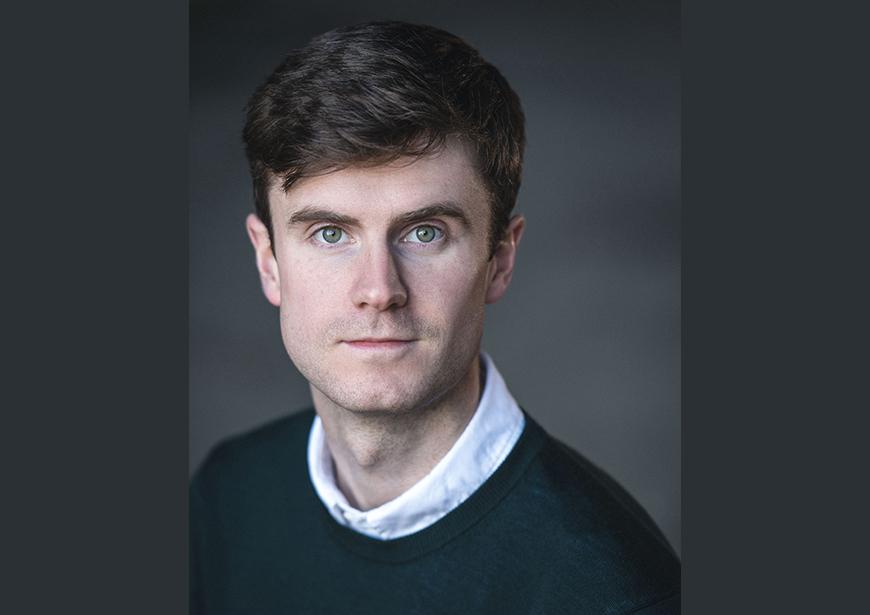 Joseph Prestwich
Joseph Prestwich is an actor, improviser, and theatre-maker from Blackpool, Lancashire. He is Assistant Director at ShakeItUp Theatre, a company that specialises in improvised Shakespeare, and he performs regularly in their flagship show at venues across the UK.
His improvisation skills have taken him from Poland to Pentonville Prison, where the company runs a educational improvisation programme for inmates. Joseph also works frequently with German theatre company Theater Frankfurt as an actor and translator. His first play, "Goethe + Christiane", has been performed in the UK, Italy, and most recently, at an online theatre festival in Germany.
He is currently finishing a PhD thesis on German theatrical culture in Britain at King's College London, and has taught on the German Studies course there.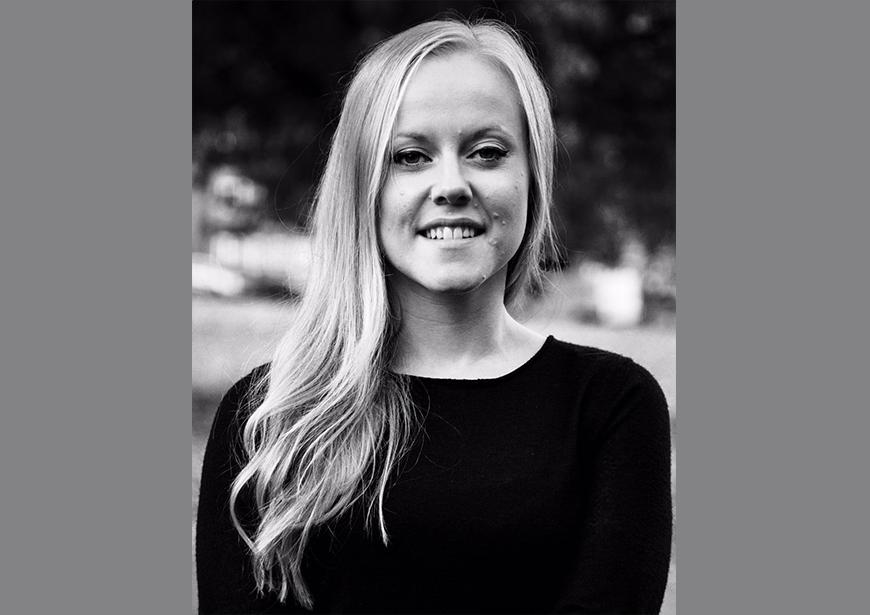 Amy Robinson
Amy is freelance Dance Artist and Educator whose work is grounded in a Contemporary dance technique. She initially trained at Roehampton University, gaining a BA Hons in Dance Studies before going on to complete a graduate internship at TrinityLaban conservatoire.
She specialises in delivering inclusive dance in education and cross-curricular dance projects in schools across London. Working both with schools independently and in partnership with large arts organisations such as TrinityLaban, Royal Academy of Dance, Young Vic and Greenwich Dance. She is a skilled facilitator and educator who is driven by her passion for dance and movement. Her delivery focuses on creatively facilitating participant's ideas to lead lively, fun, and engaging sessions, whilst championing her artform in an energetic and inclusive way. Beyond the school setting Amy works in a range of community and inclusion settings where she teaches dance in grassroots community classes, contemporary technique, and dance for health projects. Amy believes passionately in the power of dance to transform lives, build confidence, communication skills, teamwork and self-esteem.
As a choreographer (for both young people and professionals) her work has been shown at venues such as The Place, Bonnie Bird Theatre (Laban), Southbank Centre, Lyric Theatre (Hammersmith), Chisenhale Dance Space, The Painted Hall (Greenwich), Eltham Palace and The National Maritime Museum.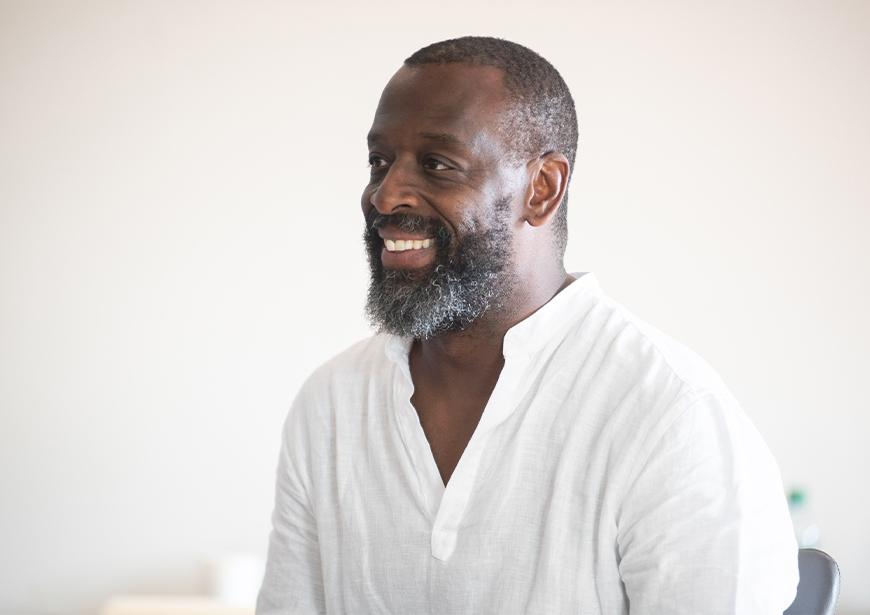 Dr Sylvan Baker
Sylvan has been a practitioner and researcher working across the fields of applied theatre, socially engaged arts and social justice for the past 30 years. Their practice has taken place across the UK and globally in sites in Brazil, and the USA, in a diverse range of contexts and communities and has a specific interest in international interventions in site of conflict and transitional justice.
Before coming to Central, Sylvan was Artistic Director of Youth Action's Rainbow Factory, the largest cross community Arts project in N. Ireland. From 2000-2006, they were Associate Director of London Bubble Theatre company where they worked on participatory projects with children, young people and adults and on Bubble's intergenerational promenade theatre performances. Sylvan completed a MA in Drama, Applied Theatre at Central in 2007. In 2005, they began working with the arts and social justice research centre, People's Palace Projects, (PPP) where I coordinated the UK partnerships projects between Brazilian Social Project AfroReggae and arts organisations from across the UK including the Barbican; Southbank Centre; Theatre Royal Stratford East; Contact, Manchester; The Lawnmowers and The Sage, Gateshead.
They became Associate Director of PPP in 2010 and completed a practice research PhD on my work with AfroReggae in 2014. Sylvan is an Associate Artist for the Clod Ensemble's Performing Medicine.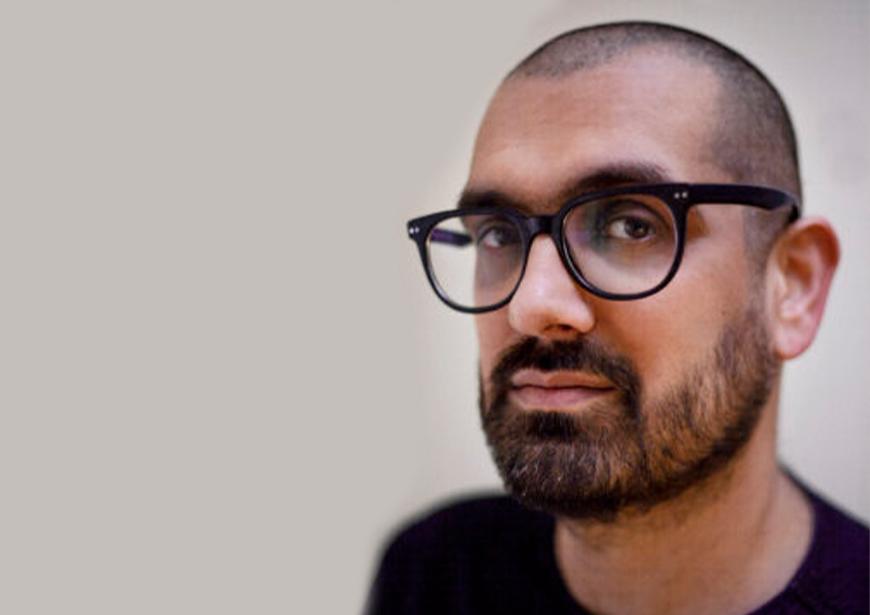 Darren Chetty
Darren Chetty is a writer, and lecturer at University College London. He taught in primary schools for twenty years. Darren has worked as an artist in residence in schools and led philosophy projects for children and adults.
He has published academic work on philosophy, education, racism, children's literature and hip-hop culture. He is a contributor to the bestselling book, The Good Immigrant, edited by Nikesh Shukla (Unbound). Darren is co-author, with Jeffrey Boakye, of What Is Masculinity? Why Does It Matter? And Other Big Questions (Wayland).
He co-authored, with Adam Ferner, How To Disagree: Negotiating Difference in a Divided World (Quarto) and co-edited, with Judith Suissa, Critical Philosophy of Race and Education (Routledge). Darren writes, with Karen Sands O'Connor, a regular column for Books for Keeps, entitled Beyond the Secret Garden?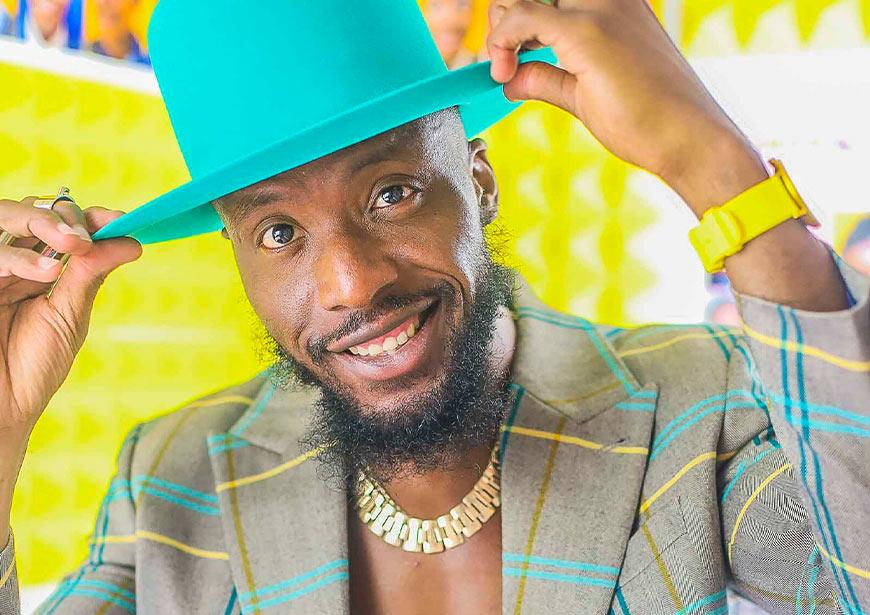 Kay Rufai
Kay Rufai is a Photographer, Poet, Filmmaker, Author, Mental Health researcher and founder of the internationally acclaimed S.M.I.L.E-ing Boys projects. He is currently the West Midlands Police Artist in residence for Coventry City of Culture, using creative arts to improve relationships between police and criminalised young people.
His work spans the past 8 years in a handful of countries including the UK, USA, Ethiopia, Bhutan, Germany, Scandinavia, Mexico, Nigeria and Colombia. His work explores themes of masculinity, identity, mental health, serious youth violence and community cohesion through art, photography, educational workshops, residencies, training and public events.
A great deal of his work has directly engaged diverse communities, young people in custody, at-risk youth, refugee and displaced groups of people as well as collaboratively creating bodies of work with them.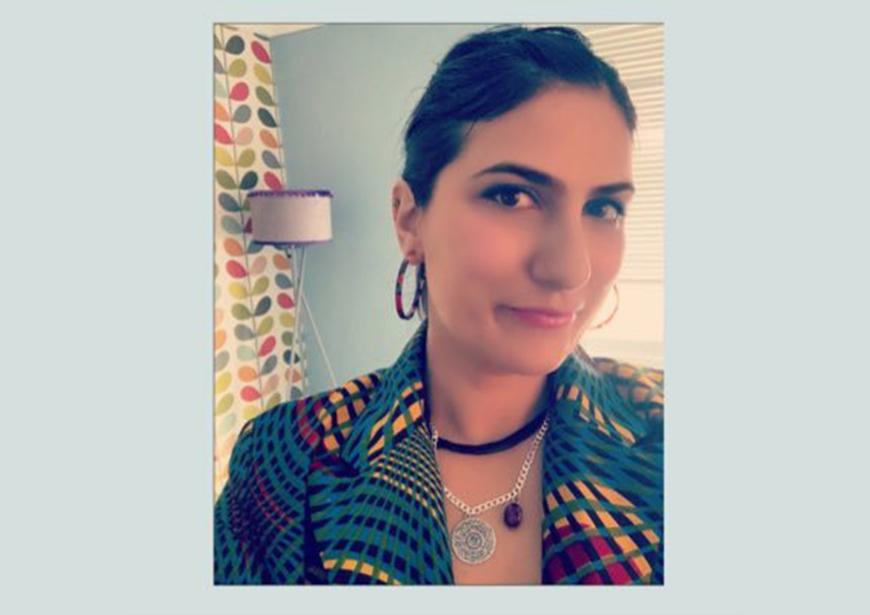 Dr Javeria K. Shah
A Sociologist specialising in Visual and Social Cultures, Dr Javeria K. Shah is an artist, academic, and educationalist, driven by the pursuit of social justice. Their work is interdisciplinary and aligns with the visual arts, sociology, policy, and education fields.
Their research draws on person-centred methodologies that incorporate visual anthropology and narrative approaches to interrogate and re-conceptualise societal positioning(s) of the individual and their self-identity formation.
In 2018, they set up the Social Performance Network which is a research and practice-orientated platform that aims to extend focus on issues surrounding socialisation and its "performance" and enactment in social world contexts.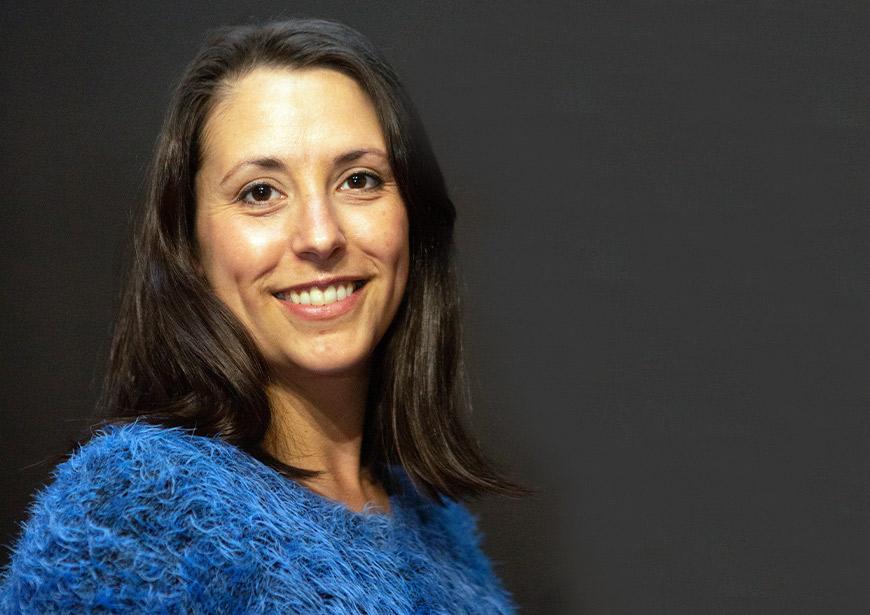 Dr Vicky Storey
Dr Vicky Storey is a Director at Chol, a live story-making company based in Yorkshire, England.
Vicky's practice focuses on dramatic pedagogies and teacher development. Her recent PhD research questions how Chol's flagship story-making process, Imaginary Communities, can position children and teachers as Equal Playmakers.
It considers how this 'way of being' in the classroom supports teachers to disrupt and resist pressures of performativity that can lead to overtly teacher-led and outcome-driven practices. Vicky's passion for research drives an ongoing commitment to reflective practice and evaluation in the arts and education sector.
Her unique position as practitioner, researcher, and leader of an arts organisation offers nuanced insights into the challenges and possibilities for professional learning in these spaces.