The Unforgotten
#YVUnforgotten
The Unforgotten is a free interactive art installation which participates in and contributes to the ongoing conversation within the Black Lives Matter movement regarding whose image we uphold and elevate, offering our community an alternative view of leadership.
This interactive art piece adorning the Young Vic building features statues commemorating three trailblazers of the Black community: Mary Seacole, a British-Jamaican businesswoman who set up the 'British Hotel' behind the lines during the Crimean War, Marsha P. Johnson, an advocate and activist for LGBTQ+ rights and Ulric Cross, a Trinidadian diplomat, RAF navigator, legal visionary and most decorated black serviceman of World War II.
Created by artists Sadeysa Greenaway-Bailey and Anna Fleischle, the Young Vic community were invited to contribute to the installation by submitting their own nominations in writing on the side of the building and online in response to provocations written by Jennifer Akre, asking us all to (re)consider who we celebrate as our heroes. In doing so, The Unforgotten typifies the Young Vic's mission of speaking to the present moment and continually catalysing debate beyond our four walls.
The Unforgotten is also a year-long online conversation with our community. Each month we will use a specific theme as a way of amplifying Black heroes whose contributions should be remembered and celebrated. From military heroes, to LGBTQ+ trailblazers, to academics, artists and activists, we want this year to help us all to establish a new way of selecting and celebrating our icons and heroes. We believe learning about black history need not be confined to just one month of the year.
The Unforgotten is generously supported by The Calouste Gulbenkian Foundation (UK Branch) and an anonymous donor.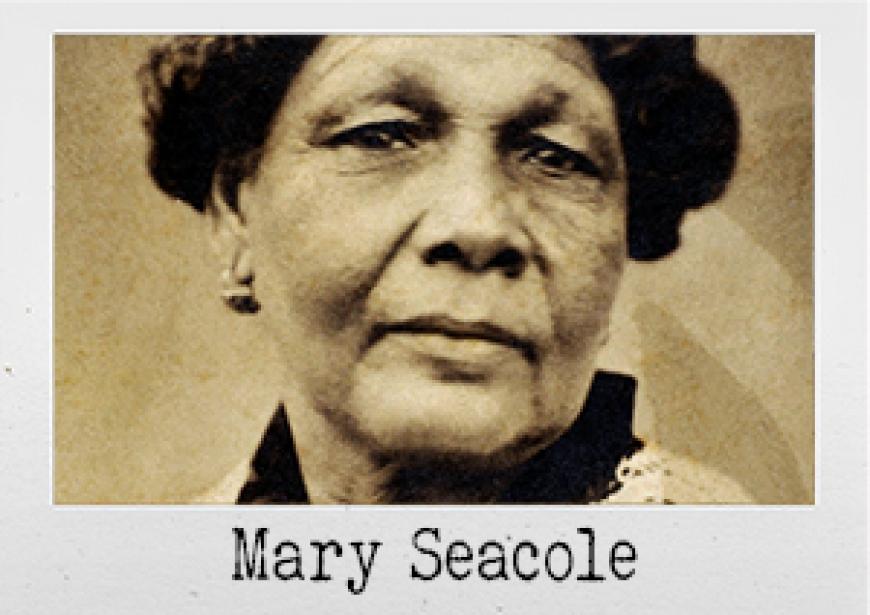 Mary Seacole
(Kingston, Jamaica, 1805 – London, 1881)
Mary Seacole's eventful life and her contributions to nursing make her one of the 19th century's most remarkable women – even if her story had been largely ignored for more than a century. Voted the Greatest Black Briton in 2004, she combined a lifelong devotion to caring for the sick with extraordinary entrepreneurship.
After working as a nurse in Central America's cholera outbreaks of the 1850s, Seacole offered her nursing expertise to the British army in the Crimean War, but saw her services rejected on racial grounds. Undeterred, she travelled to the frontline of her own accord, where she proved vital for both medical care and morale.
Image: Portrait of Mary Seacole courtesy of Winchester College and the Mary Seacole Trust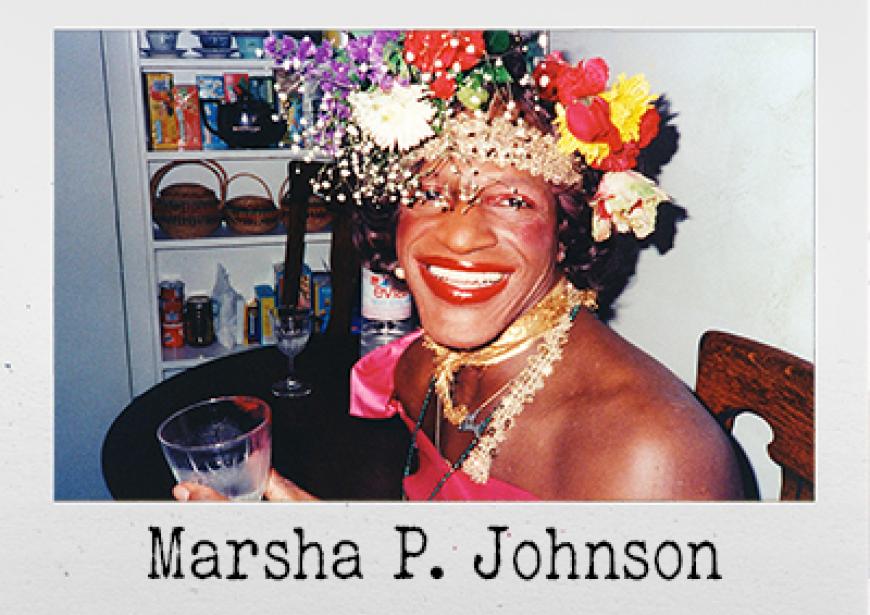 Marsha P. Johnson
(Elizabeth, New Jersey, 1945 – New York, 1992)
Marsha P. Johnson's gay, trans and AIDS activism, and her drag performance career make her a defining figure in the LGBTQ+ rights movement of the 20th century – as well as an international icon. A Stonewall Riots participant, Johnson became a recognizable presence at the burgeoning LGBTQ+ liberation marches of the 1970s in her unique, flower-adorned outfits. She established a shelter for gay and trans youth and continued her activism in the 1980s in support of people living with AIDS. To this day, her activism, her performances, and her style intrigue and inspire.
Image: Marsha P. Johnson © Netflix/courtesy of Everett Collection Inc & Alamy Stock Photo.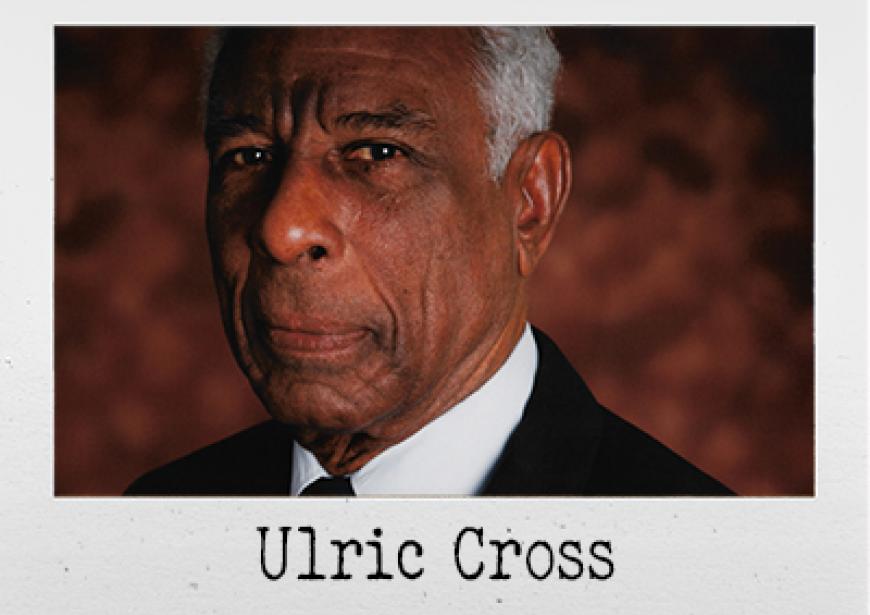 Ulric Cross
(Port of Spain, Trinidad and Tobago, 1917 - 2013)
Nicknamed 'The Black Hornet,' Ulric Cross was a highly distinguished officer in the Royal Air Force during World War Two. His involvement in an elite Bomber Command unit over occupied Europe led him to become one of the most decorated West Indians of the Second World War.
Cross' subsequent, eminent career took him to three continents, spanned the rest of the 20th century, and was as varied as it was long: as a scholar and justice, Cross contributed to the legal systems in several newly independent African nations. He served his native Trinidad and Tobago in a range of diplomatic roles. And he became the face of a charity helping the most disadvantaged communities in his homeland.
Image: Portrait of Ulric Cross © Ean Flanders.
About the installation
THE IDEA

Toggle

'During these very turbulent times, the Young Vic would normally be the epicentre of debate in London and within our community. Intellectuals and thinkers would be commandeered into our YV ID series of Town Halls to discuss civic responsibility around BLM and to question and engage with the statues being torn down. At the YV we are set up to be a catalyst for debate on subjects that really matter to our nation and the world and so it is painful to us to be away from audiences, artists and the public. Therefore, whilst we are away from our building we wanted to commission an art installation that rather than speak to what to should be removed, engages with what monuments could be newly elevated. We wanted to animate our own 'dormant' building with a piece of work that engages the world at large through an interactive element at ground level, and places these outsize heroes on our balcony and external walls, offering an alternative vision of leadership' - Kwame Kwei-Armah, Artistic Director.

THE ARTISTS

Toggle

Anna Fleischle
&
Sadeysa Greenaway-Bailey

Performance Designers. Artists. Storytellers.

Sadeysa and Anna came together as Londoners and World Citizen provoked by who history remembers - and why.

CREDITS

Toggle

Installation Build by Blackfriars Staging and Rigging Team

Image Credits:

Original portrait of Mary Seacole courtesy of Winchester College and the Mary Seacole Trust.
Original Victorian carte-de-visite photograph of Mary Seacole © Amoret Tanner / Alamy Stock Photo.
Original photograph of Marsha P. Johnson © Netflix/courtesy of Everett Collection Inc & Alamy Stock Photo.
Original portrait of Ulric Cross courtesy of Ean Flanders.


SUPPORTERS

Toggle

The Unforgotten is generously supported by The Calouste Gulbenkian Foundation (UK Branch) and an anonymous donor.


The Calouste Gulbenkian Foundation (UK Branch)

The Calouste Gulbenkian Foundation is an international charitable foundation based in Portugal, with offices in London and Paris. It acts in the fields of arts, social welfare, education and science. Based in London, the UK Branch is focused on building coalitions to tackle complex global problems. It looks ahead, thinking globally and acting locally, to create the conditions for change by connecting across borders of all kinds – national, cultural, organisational, disciplinary and social. The UK Branch prioritises the vulnerable and underserved in the UK and elsewhere.