The Young Vic has a range of spaces including smaller meeting rooms, studio spaces for conferences or events and our Main House theatre. Located on The Cut, we are just a short walk from Waterloo mainline and underground stations. We've recently hosted a wide variety of events ranging from podcasts, filming for Sky Arts and the NHS and acted as a venue for the BFI London Film Festival and Black British Theatre Awards.
If you are interested in hiring the Young Vic please email programming@youngvic.org. All availability is subject to the Young Vic's artistic programming.
We are still accepting requests in the current climate, but please bear with us as staff are working reduced hours, and we have lots more measures to put in place for each event than before. In light of this we ask for a minimum of two weeks between contacting us and your event.
Please submit your enquiry via email and ensure that you include the following information:
Numbers
Date(s)
Timings (please include set up and get out timings)
Location you wish to use (if you know)
What technical support you will require
Any access requirements
We may then ask for further details if required.
Please note that before coming on-site for your booking the following information must be supplied:
Copy of your public liability insurance (minimum cover of over £5 million)
Your site-specific Risk Assessment
Location fee and staffing costs must be paid in full before the event date.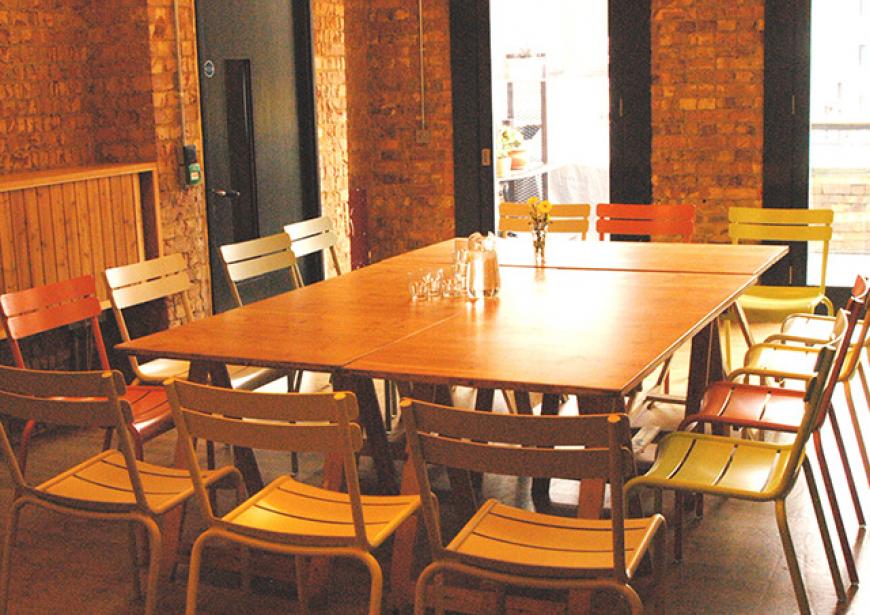 Marie McKenna Room
The Marie McKenna Room is a private space at the heart of the Young Vic. Located off the mezzanine bar, it is an unusual backdrop for your business meeting, training session or away-day, as well as being ideal for filming, photo shoots and auditions. The Marie McKenna Room can also be used for receptions and private dining.
With direct access onto the terrace overlooking The Cut, the Marie McKenna Room has Wifi, an LCD screen with laptop and MP3 connection, DVD player and a choice of catering options to suit your event and budget. This room is located on the first floor and is accessible via step-free access from our lift.
Current COVID-19 measured capacity: 7 people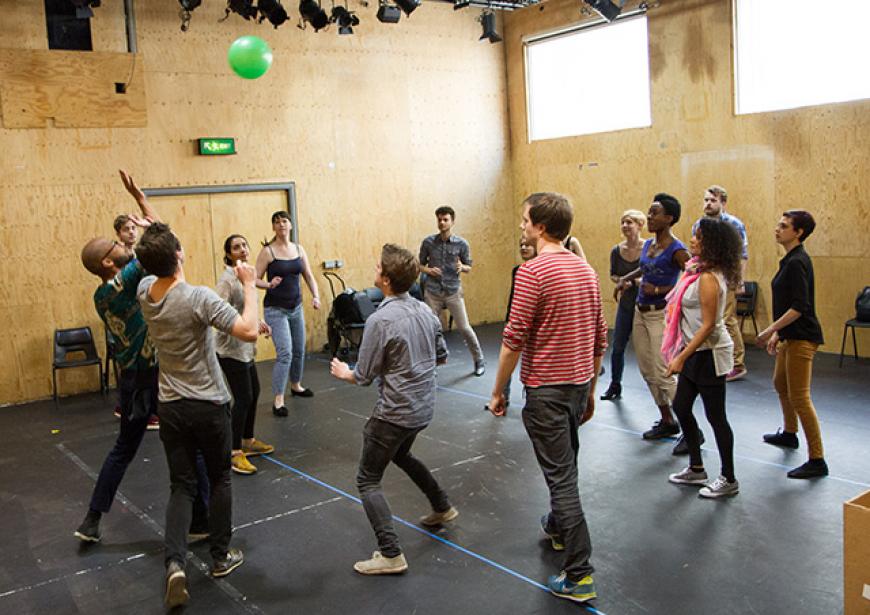 Clare Studio
Our smaller studio theatre is a 9.7m squared space, roughly 4.5m high to the underside of truss. It has bare plywood walls as a standard but can be draped to achieve a black box.
Current COVID-19 measured capacity: 14 people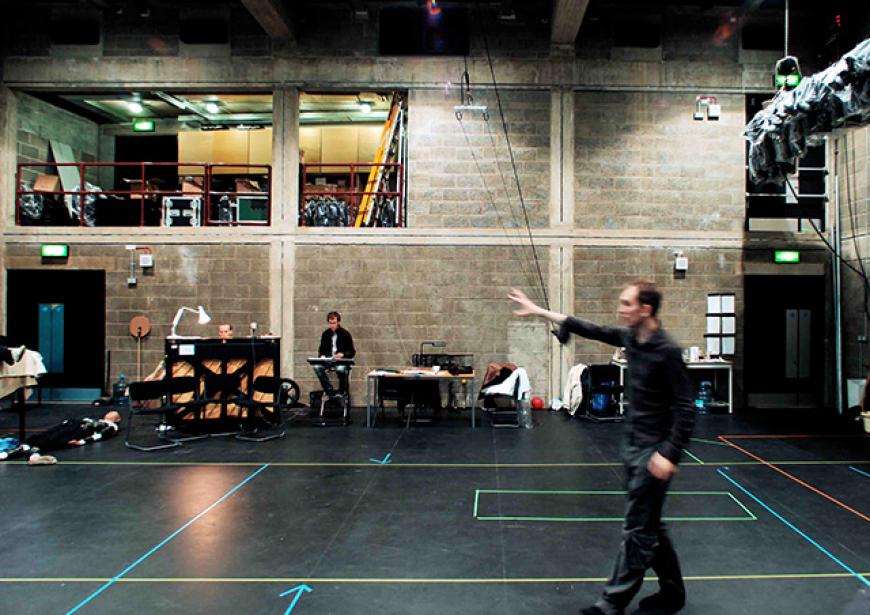 Maria Studio
The Maria Studio is a rectangular space that is 14m x 11.5m, roughly 5.7m high to underside of truss. It has grey breezeblock walls as a standard but can be draped to achieve a black box.
Current COVID-19 measured capacity: 14 people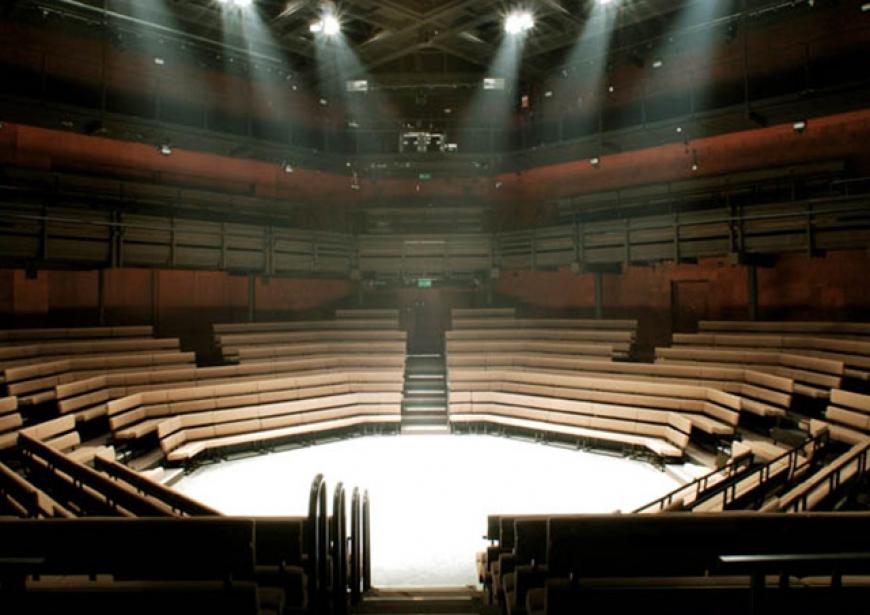 Main House Theatre
The Main Space is a 20m x 20m octagon, 7.5-8.5m high. The space has a fixed grid with catwalks and bays to rig in. There is no Fly Tower. Flown effects and suspended scenery are achieved by creating bespoke systems using ropes, electric chain hoists or the theatre's 4 intelligently controlled winches.
Current COVID-19 measured capacity: 5 people on stage, 88 in audience/auditorium
Evening receptions, private dining and Sunday access available on request. For rates and to check availability or to make a booking please email programming@youngvic.org.