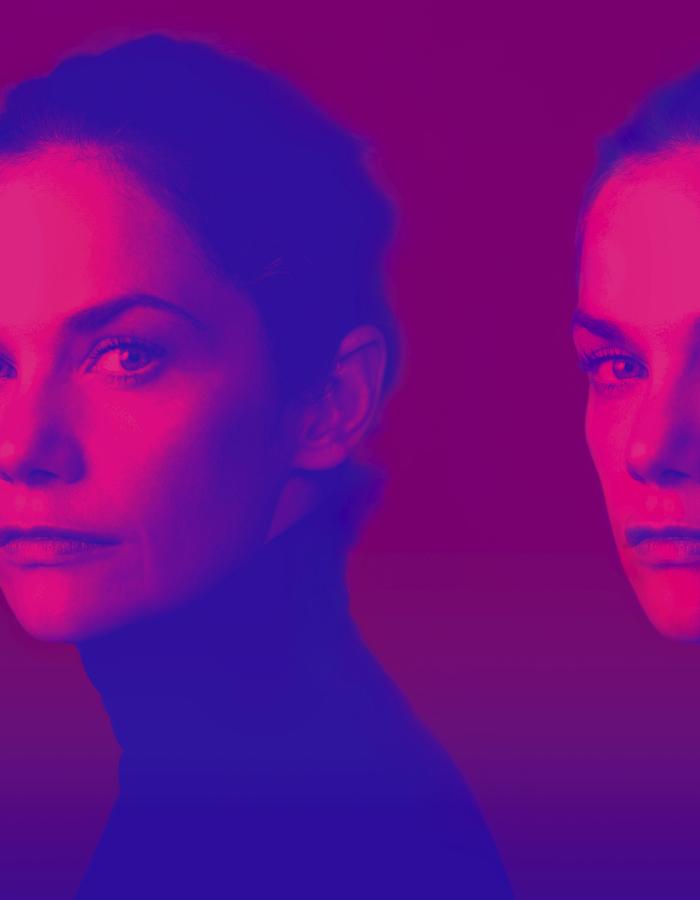 -
A Young Vic & LIFT co-production, produced in association with Ruth Wilson
The Second Woman
Presented in proud association with House of Oz
Created by Nat Randall & Anna Breckon
On-the-Door tickets will be available throughout the 24-hour performance from 4pm on 19 May. Best availability will be from 10pm on Fri 19 May – 10am on Sat 20 May. Find out more
Main House
Turn up from 4pm on Fri 19 May and join the General Queue to get entry to the show as soon as seats becomes available. Best availability will be from 10pm – 10am. Find out more.
The Cut Bar will be serving hot food and drinks throughout the 24 hours to keep the good vibes going all night long.
★★★★★
"a stunning creative feat, from concept to execution"
The Guardian
★★★★★
"An addictive and revelatory work of performance art"
Fest magazine
★★★★
"Each iteration was unique"
The Sydney Morning Herald
One Woman. One Scene. One Hundred Men. One Electrifying 24-Hour Performance.
Golden Globe and two-time Olivier Award winner Ruth Wilson (Luther, His Dark Materials, Hedda Gabler) stars in The Second Woman, an internationally-acclaimed feat of endurance theatre and live cinema.
Over a full 24 hours, 100 different men, non-binary and queer people are invited to star opposite Ruth Wilson, as she performs over and over a scene between a man and a woman in a relationship that has lost its creativity and romance.
In an epic endurance performance inspired by John Cassavetes' film Opening Night, none of the 100 different Martys have met or rehearsed with Ruth Wilson's Virginia and most of them are non-actors.
Whether you choose to stay for 24 minutes or the full 24 hours, The Second Woman is a unique, cinematic theatre experience in which the stage offers the audience a wide-angle view of the action, while multiple cameras capture and share live close-ups.

Show Warnings

Toggle

This show contains unscripted moments within scenes which means that there is some unpredictability around what to expect. There may be the use of strong language or scenes of a violent and sexual nature.

Ticketing FAQs

Toggle

Freesheet

Toggle

Pre-Show Info Doc

Toggle
Find out more about House of Oz
The Second Woman is supported by
Artwork concept by Emilie Chen. Photography by Pip.
Production photography by Helen Murray.
Creators Nat Randall & Anna Breckon
Directors Anna Breckon & Nat Randall
Video and Camera Designer EO Gill & Anna Breckon
Lighting Designer Amber Silk & Kayla Burrett
UK Lighting Designer Lauren Woodhead
Music Composer Nina Buchanan
Set Designer FUTURE METHOD STUDIO
UK Movement Director Yarit Dor
Casting Nina Gold
With Ruth Wilson
The Second Woman will be Audio Described, BSL interpreted and Captioned at the following times:
Fri 19 May, 4pm – 6pm and 9.30pm – 11.30 pm
Sat 20 May, 10am – 12pm
Audio Described by Eleanor Margolies and Miranda Yates
BSL Interpreter Jacqui Beckford
Captioned by Katy Ryder