Donald Sartain, the first Administrative Director of the Young Vic, was the last of a remarkable team of people including Vi Marriott and Maureen Fawcett, who Frank Dunlop gathered around him when he started the Young Vic in 1970 originally as an off shoot of Olivier's National Theatre at the Old Vic Theatre.
Donald, who has died aged 92 was born in Birmingham one of three children to Thomas and Nita Sartain. He went to King Edward's School in Edgbaston before going on to Birmingham University followed by his national service in the RAF. Excited by the exceptional work he saw at Barry Jackson's famous Birmingham Repertory Theatre he originally answered an ad in The Stage newspaper for an Assistant Stage Manager with Tonbridge weekly repertory company in 1955, a role that also expected him to act as well.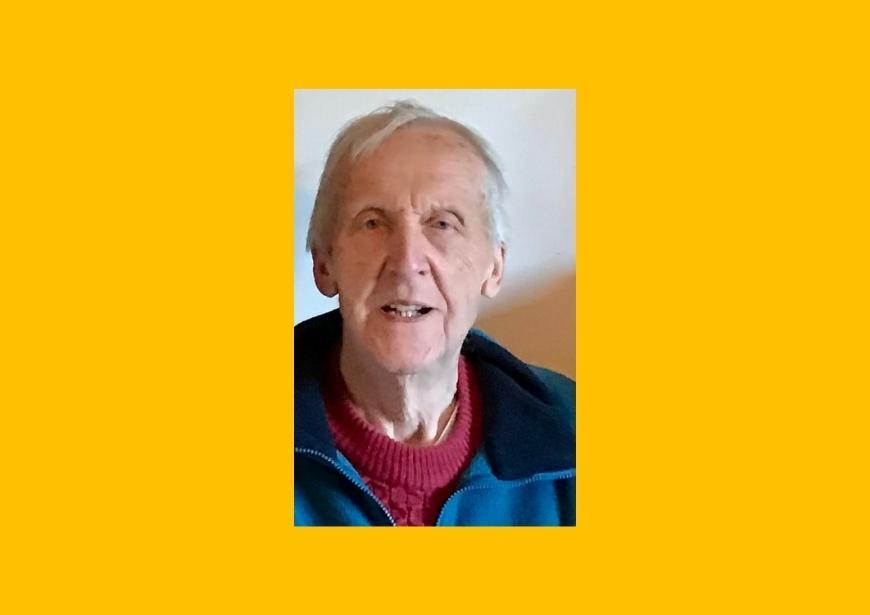 "We acted in everything from comedy to murder mystery and from religious plays to Noӫl Coward…you accepted you were going to rehearse one play while you were performing the other in the evening and you'd rehearse in the morning, you'd study your lines in the afternoon and then you would perform in the evening."
He then joined another pioneer of community theatre. Joan Littlewood and Theatre Workshop, which he found quite difficult, as the work was based on the Stanislavski technique which he was unused to and Littlewood expected actors to stay all day without respite and it was not a happy time for him. But of course, he later realised what a valuable training it had been, being able to mix with such talents as singer Ewan McColl and stage designer John Bury, as well as watching how Littlewood involved the local community which later proved valuable at The Young Vic, being so much part of Dunlop's ethos too.
In 1956, with actor Bernard Gallagher and director Austin Rosser, he formed the Renaissance Theatre Company at the Lyme Regis Marine, which was mostly self-financed putting much of what he'd learnt as an actor and director and theatre manager into practice.
Two years later he re-opened Barrow's Her Majesty's where he declared what would be his career-long credo of offering "good plays of every kind, early presentation of new controversial plays, first productions, good comedy and the best of the English dramatic heritage." Here he had the opportunity to rent an old tram shed, which he said later 'though ramshackle outside was an absolute gem inside' dating from 1864, owned by Joe Curry, the father of ice dancer John, who was very supportive. "We had a permanent company and as well as the comedy and murder plays we also did Ibsen and Chekhov, first weekly and then fortnightly. Such was our success that eventually we received an Arts Council grant and the Labour Council and Vickers Armstrong also gave us money." Despite the expected threat from television, in fact many regional TV companies such as the BBC and Granada became very interested in the work of such theatres as Barrow, and Sartain stayed there for six years.
By now he was beginning to be well known and his talents in demand and he was head-hunted to go to Dundee Rep at a time when local repertory theatre and new theatres were popping up all over the country, with support from the Arts Council in their post-war revival, pushed ahead by Arts Minister Jennie Lee and Arts Council Chairman Lord Goodman.
Dundee was already becoming well-known with such actors as Michael York and Jill Gascoine in the company and many actors, directors and designers eager to see what was going on. One of these was Dunlop and he invited Sartain to join him at the Young Vic, which, after a sabbatical touring Europe to study community theatres – and a brief spell reviewing television drama for The Stage - he did in 1970. He also continued to direct on a freelance basis and was active as chair, from 1976, of the National Council of Theatre for Young People.
The Young Vic famously opened with Scapino, an adaptation of Molière designed by Carl Toms, who went on to design many of their productions. Initially they employed young actors from the National such as Jeremy Irons as well as sharing their Box Office, but gradually its success enabled them to be independent. Sartain was the person who cleverly enabled a little money to go a long way, securing financial backing from two local councils as the building straddled both Lambeth and Southwark, as well as a grant from the Arts Council. In Dunlop's famous phrase they were 'paperback theatre,' the equivalent of Penguin Books, offering great quality at affordable prices for young people.
Sartain stayed on at the Young Vic after Dunlop left through both Michael Bogdanov's and David Thacker's regimes and although he stepped down in 1990 as their administrator, he continued to oversee its national and international touring programme. He served in a similar capacity with Jan de Blieck and Andrew Leigh's Theatre Impresariat International, setting up international tours for British companies.
In the early 1990s he enjoyed an Indian Summer working with Vanessa and Corin Redgrave's Moving Theatre Company, providing deft financial management as the fledgling company sought to establish itself. Right from the company's launch season at the Bridge Lane Theatre, Battersea, with Sartain's steady hand on the tiller he enabled the artistic management to flourish unencumbered by financial worries.
The Redgrave's artistic choices - attracting international actors such as the Berliner Ensemble's Ekkhehard Schall, plays by Derek Jarman, touring to Sicily and Verona, and two signature performances by Corin Redgrave: Wilde's De Profundis and Tennessee Williams' Not About Nightingales, directed by Trevor Nunn in conjunction with the National Theatre - the enterprise proved very successful from the start.
Paying tribute, Vanessa Redgrave wrote: "Somehow, no matter how implacable and continuous the problems, Donald became a Prospero; his pockets were bare but his demeanour spread magic."
He is survived by his Mauritian partner of 50 years Philip Rodolphe and sister-in-law Joan Sartain.
© Antony Barlow
Former Young Vic Press Officer