Today we officially launch our Creators Program. We are excited to collaborate with theatre-makers current and future in shaping this next step.
So, what is the Creators Program? And how did we get here?
Where it all began
The program, formally known as the Directors Program, was founded when David Lan became Artistic Director of the Young Vic. David wanted to explore what directing was, and we established a program that would enable him to develop his ideas, as well as support initially directors, and then designers and producers.
The program has been led by associate artistic director of the Young Vic Sue Emmas, whose passion for nurturing talent and developing new opportunities and pathways for theatre artists has shaped its output. From free workshops and events and paid training opportunities, through to networking events and peer-to-peer support, Sue's responsive approach has ensured the program has not only grown in scale and reach, but been formulated in direct response to what artists feel they most need and want in order to do their best work.
We started with 30 members. In 2004, this group grew to 200 artists through the creation of an online Genesis Network – the first of its kind to bring artists together on this scale. This marked the beginning of a twenty-year, transformational partnership with the Genesis Foundation and today the Genesis Network is home to nearly 2,000 theatre-makers. Thanks to our partnership with the Genesis Foundation, we also offer career-changing opportunities such as the Genesis Fellowship and Genesis Future Directors Awards, which have invested in a generation of artistic makers and leaders.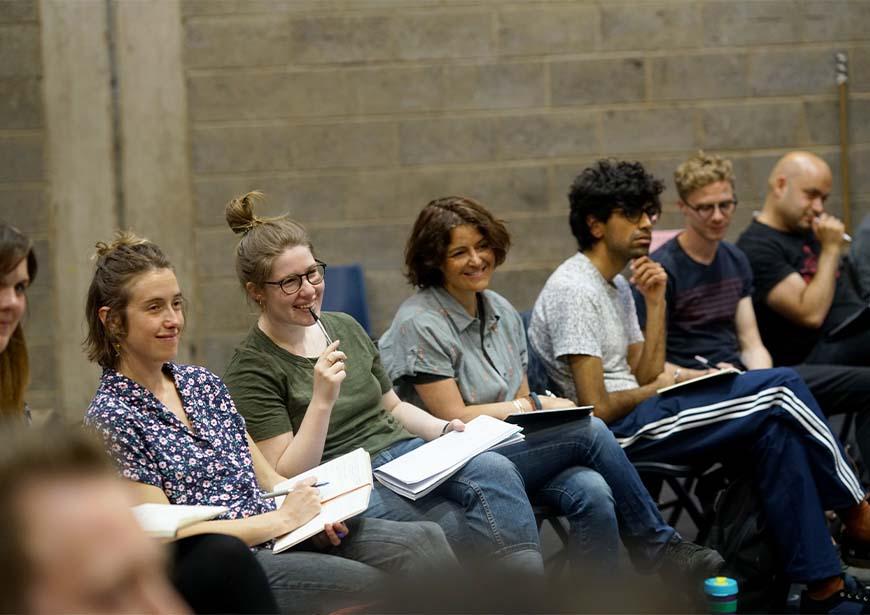 When the pandemic closed theatres in 2020, we moved the entire program online, supporting thousands of theatre-makers and paying freelancers to keep our network inspired, connected and learning at a time when theatres were mostly shut, and paid opportunities were limited to create work. Our members described it as a lifeline that contributed to their wellbeing as humans and as artists.
Reimagining the program
When Kwame Kwei-Armah was appointed as David Lan's replacement at the Young Vic in 2018 after eight years in Baltimore, he returned to the UK's theatre landscape with fresh eyes. He paused, observed and questioned… Who was making work? What stories are being told? How are they being told? Who is in the audience?
Kwame himself is a multi-disciplinary artist: a curator, actor, writer, director, broadcaster, as well as an artist working in Augmented Reality. His interest in multi- and anti-disciplinary work has shaped and charged the Young Vic programme in recent years.
For example…
In 2019, we presented Bronx Gothic, written and performed by Okwui Okpokwasili, which combined dance, drama and visual art installation.
That same year, we blurred the worlds of live performance, virtual reality and animation in vivid memoir, as we hosted Draw Me Close, a preview of the National Theatre and National Film Board of Canada's co-production.
In 2021, Booker-prize winning poet Ben Okri wrote Changing Destiny, with design by internationally acclaimed architect, Sir David Adjaye.
AI saw a unique collaboration between human and computer minds, as a new a play, directed by Jennifer Tang and developed with Chinonyerem Odimba and Nina Segal, utilised cutting-edge artificial intelligence (AI) software to create the script.
The same drive to blur the boundaries between artistic disciplines and question how work is made and by whom, has formed the basis of our re-imagined Creators Program: a new vision for the Young Vic as a home for multi- and anti-disciplinary artists.
Why the Creators Program?
We want to create environments where each of our artists can embody their full cultural and creative self, as we continue building a sector that is representative of our society.
We are interested in exploring an alternative to the current industry status quo, which is Euro-centric and identifies artists by distinct roles and art-forms.
The Creators Program is instead a space for multi- and anti-disciplinary artists. Artists who cross art forms, and have a variety of roles within those forms. They may write, direct, perform, design or compose. The invitation is to originate and create.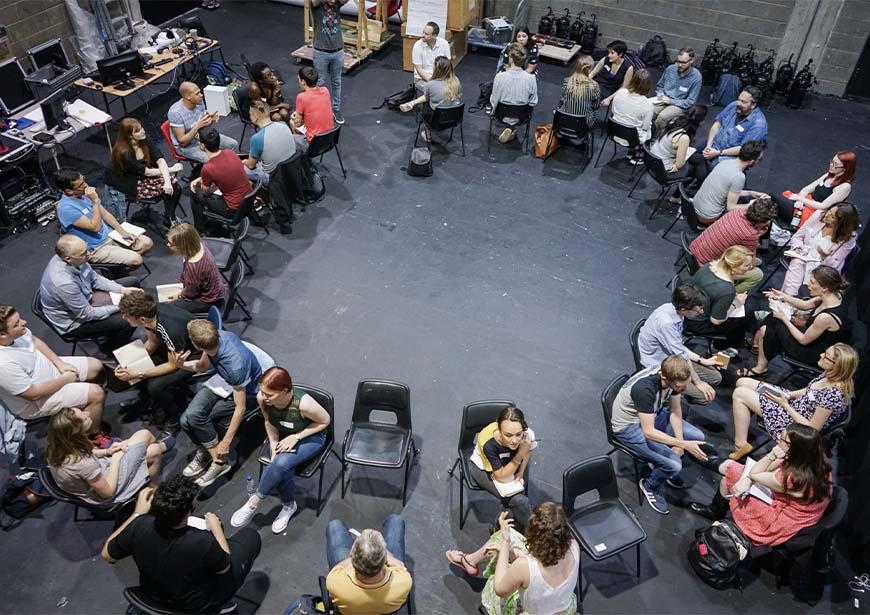 We are being intentional in our use of language: 'anti-disciplinary' references Kwame's connection to the creative thinking generated by African artists and companies like Afropolis.
We want to equip artists for the reality of today and the future. The pandemic has emphasised that developing skills in digital arts and production is one option to overcome barriers to creating and performance, but it is not the only option.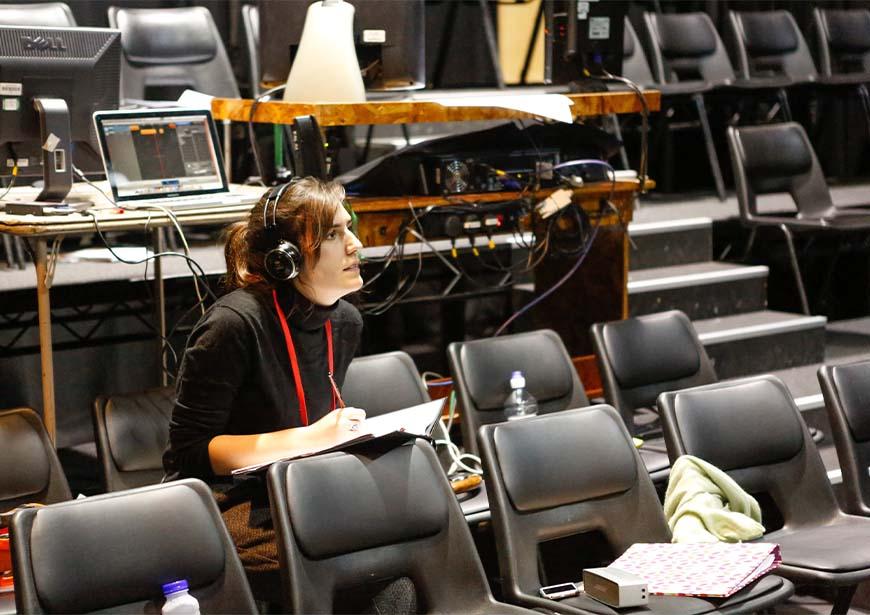 Our renewed programme will also think about ways of making theatre that take us outdoors to perform on park benches and across civic spaces. It has the potential to expand storytelling through letters delivered to people's houses, spoken word or a time-based installation. In the digital sphere, we will embrace the ever-growing means of communication and emerging platforms.
Just as the Director's Program did over two decades, this new version of the program will grow with our members, and will be shaped by them too. It will be dynamic and responsive to the changing demands of our sector and what we hear our artists need.
The Creators Program builds on and extends the legacy of our partnership with the Genesis Foundation who have provided leadership support for our talent development program over the past twenty years. The three vital offerings of the Genesis Network, the Genesis Fellowship and the Genesis Future Directors Awards will continue to provide opportunities for artists to develop their craft.
We'd like to welcome Esmée Fairbairn Foundation as a lead supporter of the Creators Program. All year-round creative activity - from workshops to public forums and discussions - will be made possible with their generous support.