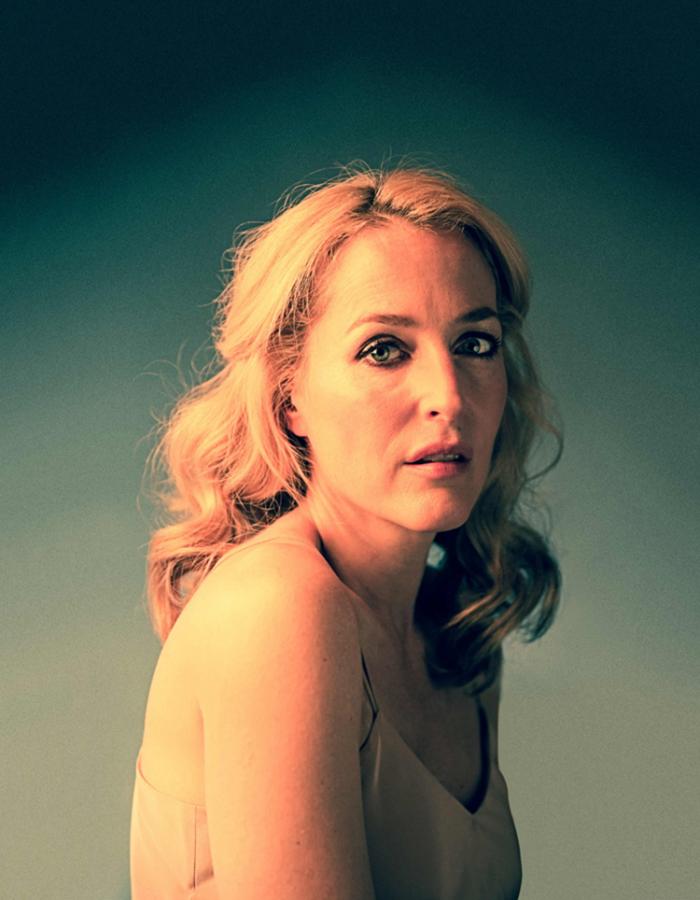 -
A Streetcar Named Desire
Direction Benedict Andrews
A Young Vic / Joshua Andrews co-production
"I don't want realism. I want magic!"
Gillian Anderson is Blanche DuBois, Ben Foster is Stanley and Vanessa Kirby is Stella in Tennessee Williams' timeless masterpiece.
As Blanche's fragile world crumbles, she turns to her sister Stella for solace – but her downward spiral brings her face to face with the brutal, unforgiving Stanley Kowalski. Visionary director Benedict Andrews returns to the Young Vic following his Critics' Circle Award-winning Three Sisters.
★ ★ ★ ★ ★
"Never have I seen a production of the play that was so raw in its emotion, so violent and so deeply upsetting - Gillian Anderson giving the performance of her career. An absolute knock-out."
Daily Telegraph
★ ★ ★ ★ ★
"Benedict Andrews' version steams off the stage with pain, excitement and clamour"
The Observer
★ ★ ★ ★ ★
"Foster as Stanley matches Miss Anderson blow for blow in their big showdowns…Kirby is touchingly vulnerable as Stella"
Sunday Telegraph
★ ★ ★ ★ ★
"Gillian Anderson is simply unmissable, Benedict Andrews' direction is admirably thoughtful and bold... Vanessa Kirby eloquent, Ben Foster explosive, and there's a lovely measured Corey Johnson"
Evening Standard
★ ★ ★ ★
"Gillian Anderson gives a stellar performance"
The Guardian
★ ★ ★ ★
"Anderson and Foster's clash really is something to behold in the crystal-clarity of Benedict Andrews' production. Foster is a truly fascinating Stanley."
Time Out
★ ★ ★ ★
"Gillian Anderson's shatteringly powerful and persuasive Blanche, with excellent support from Corey Johnson as Mitch and Vanessa Kirby as Stella"
The Independent
★ ★ ★ ★
"An engrossing ensemble piece… Vanessa Kirby and Ben Foster are both riveting"
The Times
★ ★ ★ ★
"An ingenious take powered by four ace performances"
The Daily Mail
★ ★ ★ ★
"Gillian Anderson's Blanche is a tragic delight"
The Sunday Times
★ ★ ★ ★
"Benedict Andrews fills the theatre with a great surge of raw emotion and shines a powerful light into the darkest corners of this all-American masterpiece"
Mail on Sunday
"Ms. Anderson is at her very best in Benedict Andrews' ferocious new production of Tennessee Williams' immortal play"
New York Times
Cast & Creatives
Direction Benedict Andrews | Design Magda Willi | Costumes Victoria Behr | Light Jon Clark | Sound Paul Arditti | Music Alex Baranowski | UK Casting Maggie Lunn CDG and Camilla Evans CDG | US Casting Jim Carnahan CSA
With
Gillian Anderson, Clare Burt, Lachele Carl, Branwell Donaghey, Otto Farrant, Ben Foster, Nicholas Gecks, Troy Glasgow, Stephanie Jacob, Corey Johnson, Vanessa Kirby , Claire Prempeh
A Streetcar Named Desire is generously supported by Bruno Wang and an anonymous donor.
Gillian Anderson discusses A Streetcar Named Desire
Direction Benedict Andrews
Design Magda Willi
Costumes Victoria Behr
Light Jon Clark
Sound Paul Arditti
Music Alex Baranowski
UK Casting Maggie Lunn CDG and Camilla Evans CDG
US Casting Jim Carnahan CSA
With
Gillian Anderson, Clare Burt, Lachele Carl, Branwell Donaghey, Otto Farrant, Ben Foster, Nicholas Gecks, Troy Glasgow, Stephanie Jacob, Corey Johnson, Vanessa Kirby , Claire Prempeh
Benedict Andrews discusses directing A Streetcar Named Desire with the Financial Times
"Sparks are flying... in a good way!" the Independent on Sunday meets Benedict Andrews during rehearsals
Gillian Anderson and Ben Foster tell The Telegraph about playing Blanche and Stanley
"I was the inspiration for Blanche DuBois" legendary theatre critic Blanche Marvin talks the Independent on Sunday
"From Gillian Anderson to Vivien Leigh: Streetcar's Blanche DuBois in pictures" on The Guardian
A hot prospect: Gillian Anderson tells The Sunday Times about wanting to play Blanche DuBois since high school
Read about NT Live's broadcast of A Streetcar Named Desire to cinemas worldwide on The Guardian
"Rehearsal pics: Gillian Anderson and cast prepare to board Young Vic Streetcar" on Whatsonstage