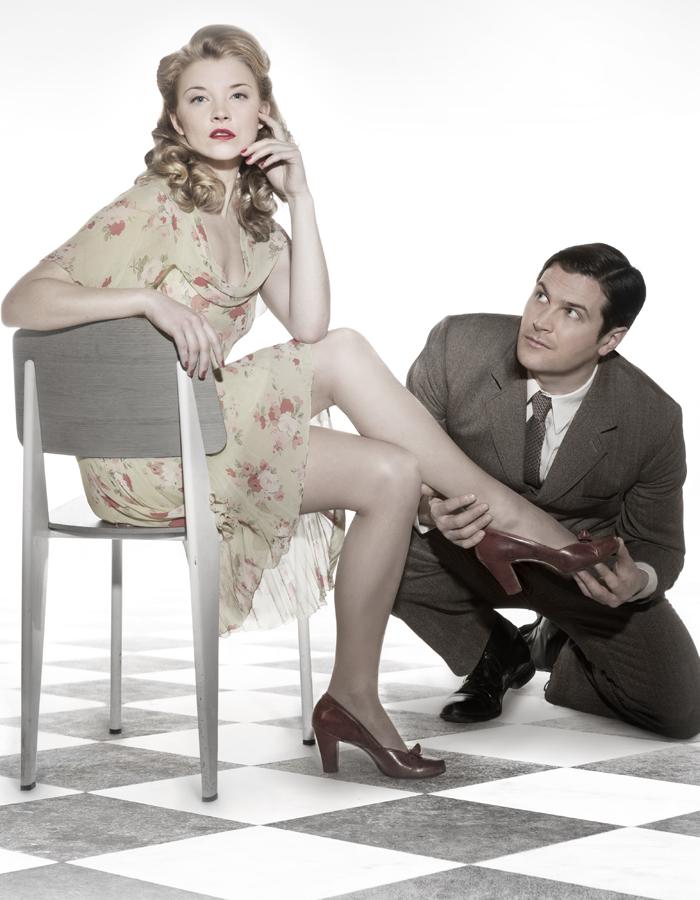 -
After Miss Julie
A version of Strindberg's 'Miss Julie'
Direction Natalie Abrahami
This is an archived performance. No tickets are available for purchase.
The Maria
STRINDBERG'S CRUELLEST LOVE STORY
RE-IMAGINED BY MARBER
★ ★ ★ ★
'A triumph.'
The Daily Telegraph
★ ★ ★ ★
'Scintillating.'
Evening Standard
★ ★ ★ ★
'Startingly powerful...leaves you reeling.'
The Times
★ ★ ★ ★
'Gripping.'
Time Out
★ ★ ★ ★
The Guardian, Sunday Telegraph, Financial Times, Mail on Sunday
England, July 1945. The Labour Party's landslide election triumph. Victory in the class struggle. Celebrations in every street.
Miss Julie descends into the servants' kitchen of her father's country mansion in search of the chauffeur John. Over one long midsummer's night, Miss Julie's world is turned head over heels.
This passionate tragedy was adapted by Patrick Marber from Strindberg's Miss Julie. Marber is best known for his string of acclaimed plays including Dealer's Choice, Don Juan in Soho and Closer, and his BAFTA-winning films Notes on a Scandal and Closer.
Featuring Natalie Dormer (HBO's Game of Thrones, BBC's Silk and The Tudors), Kieran Bew (Reasons to be Pretty, The Knot of the Heart) and Polly Frame (Earthquakes in London).
This Classics for a New Climate production investigates approaches to making more ecologically sustainable theatre, in collaboration with Julie's Bicycle.
'Patrick Marber is the finest British dramatist of his generation.'
The Daily Telegraph
Cast and Creatives
Direction Natalie Abrahami | Design Patrick Burnier | Light Oliver Fenwick | Music Direction Phil Bateman | Voice Emma Woodvine | Choreography Ann Yee | Casting Julia Horan CDG
With Kieran Bew, Natalie Dormer and Polly Frame
Direction Natalie Abrahami
Design Patrick Burnier
Light Oliver Fenwick
Music Direction Phil Bateman
Voice Emma Woodvine
Choreography Ann Yee
Casting Julia Horan CDG
With Kieran Bew, Natalie Dormer and Polly Frame