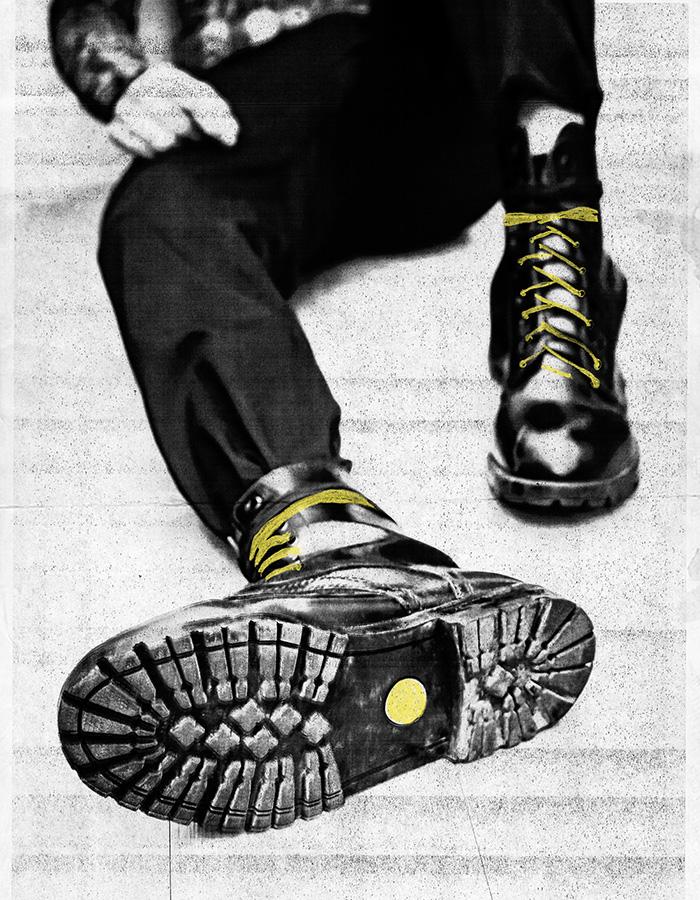 -
Barbarians
Direction JMK Award Winner Liz Stevenson
★★★★
"An urgent, muscular, bleakly humorous production"
The Guardian
★★★★
"Playful and inventive"
Time Out
"We will not be ignored. They'll talk about us, write about us, hate us."
A dingy corner of 1970s London. Three unruly lads from Lewisham leave school without hope or ambition. A life of petty crime beckons.
Darkly comic anarchy follows as Jan, Paul and Louis try to fight their way into a society rife with unemployment and rejection. Bubbling tensions erupt with chilling consequences.
Liz Stevenson, winner of the JMK Award 2015, directs this trilogy of gripping and timeless plays by Barrie Keeffe (The Long Good Friday).
Direction JMK Award Winner
Liz Stevenson I
Design Fly Davis I
Costumes Frankie Bradshaw I
Light Matt Leventhall I
Sound Peter Rice I
Movement Ayse Tashkiran I
Casting Charlotte Bevan I
Produced in association with
Paul Jellis I
With
Fisayo Akinade I
Alex Austin I
Brian Vernel I