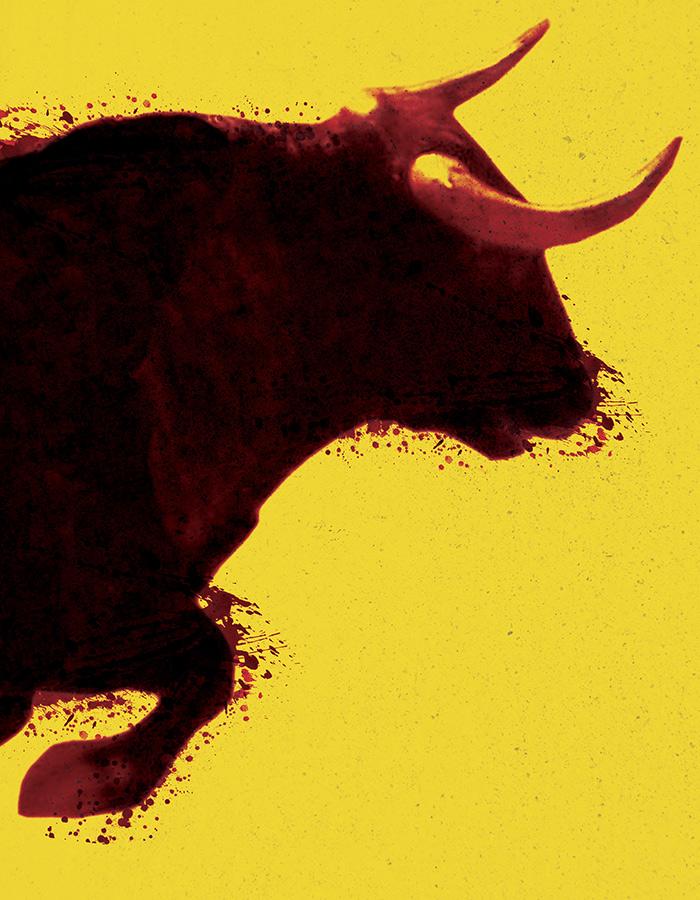 -
Bull
Direction Clare Lizzimore
A Supporting Wall / Young Vic co-production
Originally produced by Sheffield Theatres
Mon - Sat 8pm (except 1 Jan)
Weds & Sat matinees 3pm (except 30 Dec)
Additional 3pm matinees on Tue 29 Dec & Thu 31 Dec
Running time: 55 mins
Please note that this production has now closed
The Maria
★★★★
"A thrilling, riveting production"
The Times
★★★★
"Sparks fly in Clare Lizzimore's stunning production"
Time Out
★★★★
"Absorbing and amusing"
Evening Standard
★★★★
"Brilliant, unflinching and very funny"
Financial Times
★★★★
Daily Telegraph, The Guardian
A razor-sharp play that walks the fine line between office politics and playground bullying. Bull offers ringside seats as three employees fight to keep their jobs.
Following a sold-out run and an Olivier Award, Clare Lizzimore's riveting production of Mike Bartlett's exhilarating play returns for a limited run.
Click here to see what audiences have been saying about the show so far.
Direction Clare Lizzimore
Design Soutra Gilmour
Light Peter Mumford
Sound Christopher Shutt
Associate Director Jessica Edwards
With
Max Bennett, Susannah Fielding, Nigel Lindsay, Marc Wootton
Marc Wootton tells What's On Stage about his character, Thomas, and the thrill of theatre
Brutal Bull lulls its audience into a false sense of security. Actor Nigel Lindsay talks to Art Info
Marc Wootton talks to Just Opened London about the universality of Mike Bartlett's Bull
Bull in Vogue.com's December Culture Guide: the must-see list for the festive season
"It's kind of a bleak view of the world, but I don't think it's an untruthful one". Mike Bartlett on Bull - Exeunt Magazine
Clare Lizzimore takes the Bull by its horns - A Younger Theatre
Man of the theatre: playwright Mike Bartlett talks to the Evening Standard about Bull