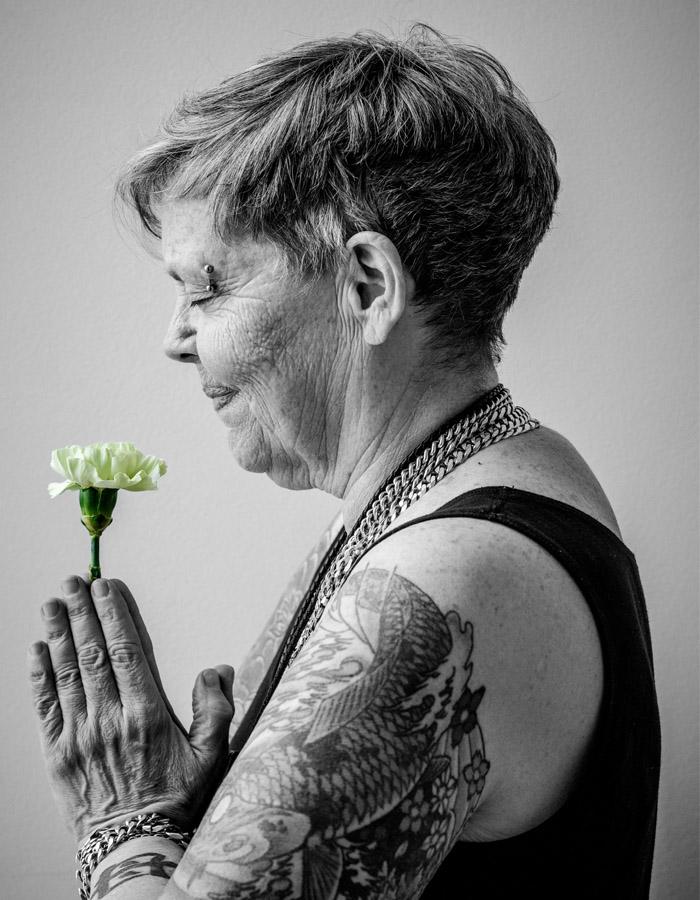 -
A Young Vic Taking Part production
Carnation for a Song
Writer & Director Megan Cronin
Composer, Lyricist & Musical Director Joseph Atkins
Wednesday - Saturday: 7:00pm
Wednesday & Saturday Matinees: 3:00pm
Running Time: 55 minutes.
Tickets are FREE but must be booked in advance online
The Maria
Writer & Director Megan Cronin and Composer, Lyricist & Musical Director Joseph Atkins created Carnation for a Song in 2018. Its first incarnation was as a community response to Sam Gold's production of Fun Home.
The company is made up of LGBQ Londoners, all aged 50+, who shared their stories to help build this moving musical experience. Commissioned by our Taking Part department, the show features original songs and text directly inspired by their experiences.
Stories range from being on the front line of the fight for cultural acceptance and equal rights, to present hopes for a more inclusive future. They grapple with the treacherous world of online dating, face up to the realities of ageing and reflect on whether they are truly seen by society.
This revised version of Carnation for a Song features new text, new songs and new company members.
'Carnation for a Song has been generously supported by two donors who wish to remain anonymous.'
Writer/ Director Megan Cronin
Composer/ Lyricist/ Musical Director Joseph Atkins