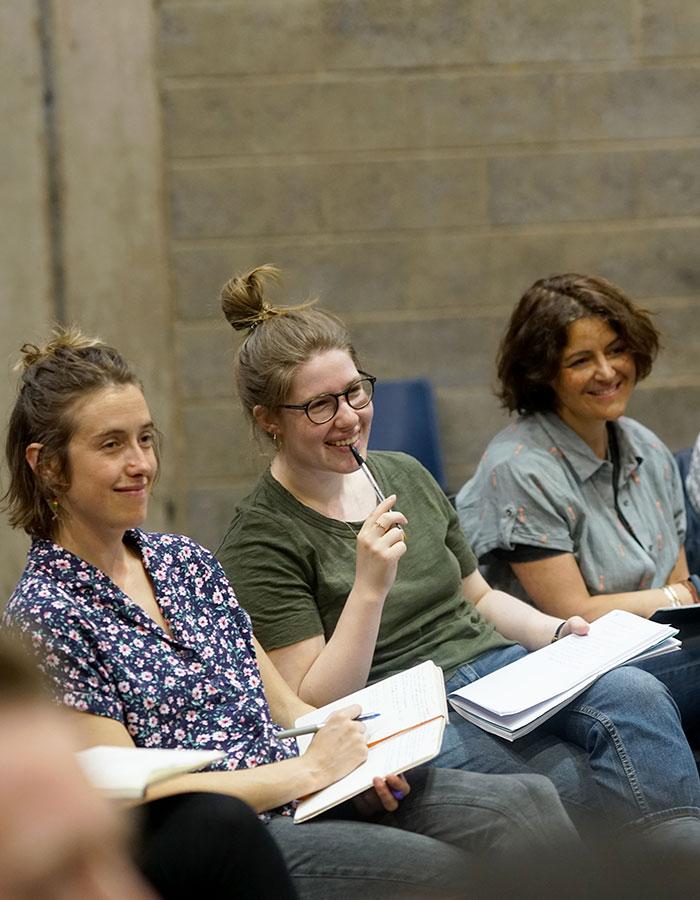 Directing and Dramaturgy
In partnership with the Young Vic Directors Program
Friday 14 Feb, 4pm-6pm
Is the performance you want sold out?
Try our Ticketing Tips
Tickets are FREE but must be booked in advance
Maximum of 2 tickets can be booked per person
The Clare
Directing and Dramaturgy
In partnership with the Young Vic Directors Program
YV:IDemystify is a series of free events for theatre makers to promote the sharing of best practice models, help open up new pathways in the industry and aid people in navigating their creative journeys.
This event looks at dramaturgy as an integral part of the development of a production, including, but not limited to, work on text. Which dramaturgical tools should be in a creator's toolkit? How do dramaturges help create a show? And how do dramaturges help shape European theatre?
Tickets are FREE, but must be booked in advance. A maximum of 2 tickets can be reserved per person.
'YV:IDemystify started with a question: how do we create a more transparent theatre sector? A sector that is more supportive of our creators and makers? More honest about the cost – and that's not just the financial cost – of creative work. I am delighted that an influential collective of industry partners and speakers will join us to shape this series, as it is through conversation that we can truly begin to demystify what is so often an opaque industry.' - Kwame Kwei-Armah, Young Vic Artistic Director
In partnership with the Young Vic Directors Program