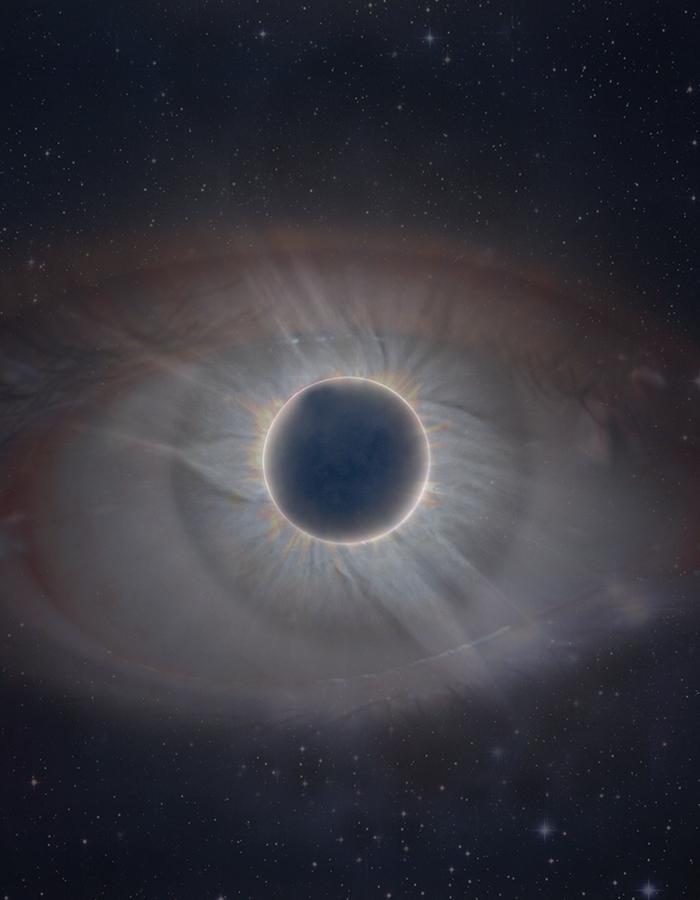 -
Fuel presents Sound&Fury's
Going Dark
Written by Hattie Naylor in collaboration with Sound&Fury
This is an archived performance. No tickets are available for purchase.
The Clare
CREATORS OF ACCLAIMED HIT KURSK RETURN WITH A HEAVENLY NEW SHOW
How far can you see? A mile? A hundred miles? Or to the furthest corners of the galaxy?
It's astronomer Max's job to ask the cosmic questions in his role as a planetarium narrator. But when his life is turned upside down, Max discovers that understanding the universe requires a different kind of vision...
Created by the pioneering company Sound&Fury, Going Dark uses immersive surround sound design, total darkness and inventive lighting to re-awaken our wonder at the cosmos.
Commissioned by Warwick Arts Centre. Developed as part of Fuel at the Roundhouse and the Jerwood residencies at Cove Park which are supported by the Jerwood Charitable Foundation. Funded by Arts Council England, the Wellcome Trust, the Institute of Physics and the Science and Technology Facilities Council. Supported by the Linbury Prize for stage design.
★★★★★ 'Sound&Fury are going boldly where few companies have gone before… this is a dazzling achievement that deserves a rich scattering of critical stars.'
The Daily Telegraph
★★★★★ 'A pulse-quickening poem… a wonderful piece of theatre.'
The Independent
★★★★ 'Exceptional… imaginative… a technical feat.'
The Guardian
★★★★ 'The audio and visual trickery is first rate, but tellingly the play's soul lies in Hattie Naylor's beautifully understated text and actor Jon Mackay's delicate, heartbreaking performance.'
Time Out
★★★★
The Times
★★★★
Metro
★★★★
Financial Times
Creative team
Sound&Fury are Mark Espiner, Dan Jones & Tom Espiner
Direction Mark Espiner & Dan Jones
Design Aleš Valášek
Light Guy Hoare
Sound Dan Jones
Projection Dick Straker
Sound&Fury are Mark Espiner, Dan Jones & Tom Espiner
Direction Mark Espiner & Dan Jones
Design Aleš Valášek
Light Guy Hoare
Sound Dan Jones
Projection Dick Straker
Sound & Fury interviewed in Metro
Going Dark featured in Sky at Night Magazine's blog
Going Dark featured in The Independent
Audio-described
20 March 8pm