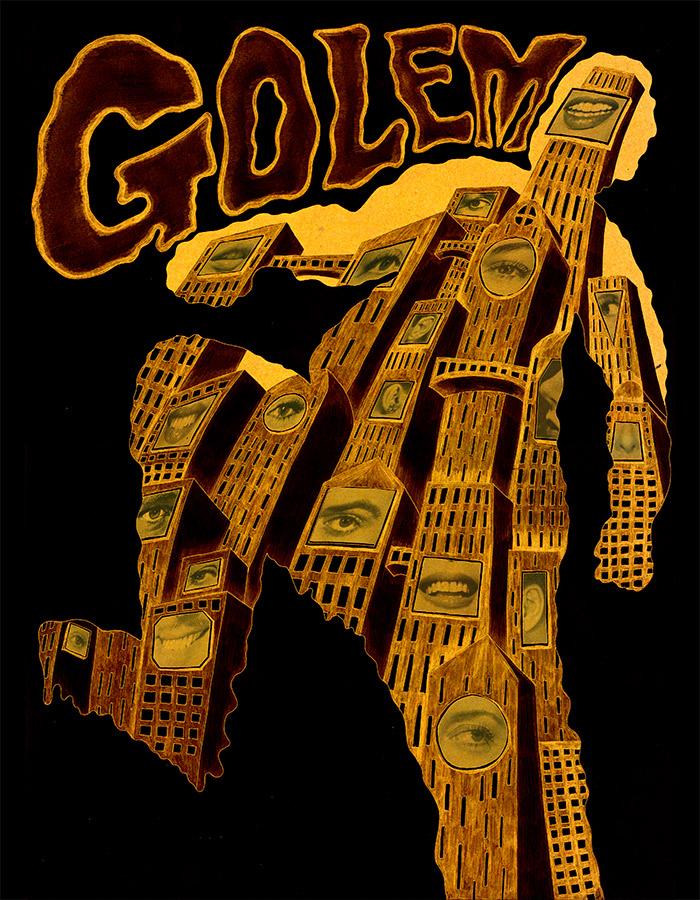 -
Golem
Writer and Director Suzanne Andrade
★★★★★
"Funny, unsettling and unforgettable"
The Times
★★★★★
"Groundbreaking with strokes of genius"
Daily Telegraph
★★★★★
"Unlike anything you will have experienced before - 1927 is officially the sexiest theatre company in town"
Evening Standard
★★★★★
"Delightful and deliciously sly"
Financial Times
★★★★★
"It's Kafka meets Little Shop of Horrors"
WhatsOnStage
★★★★★
"Brilliant and endlessly inventive"
The Arts Desk
★★★★
"The ingenious 1927 mingle live performance, animation and film to disconcerting effect"
The Observer
★★★★
"Golem is the most original production in London"
Sunday Express
★★★★
"Dazzlingly synchronised"
The Independent
★★★★
"A cracked, exaggerated, funhouse mirror reflection of our world that you could stare into for days"
Time Out
Direct from a sensational season at the Young Vic, Golem, created by 1927 transfers to the West End for a strictly limited time this April.
This ground-breaking production is 'Funny, unsettling, unforgettable' (Times) and 'the most original production in London' (Sunday Express). Golem is brought to you by the creative minds behind the smash-hit The Animals and Children took to the Streets.
With stunningly original animation, entrancing music and live performance, Golem explores one of the great questions of the modern world - do we control technology, or does it control us?
Click here to see what audiences said about the show during its run at the Young Vic.
Direction Suzanne Andrade | Film, Animation & Design Paul Barritt | Music Lillian Henley | Associate Direction & Design Esme Appleton | Sound Design Laurence Owen | Costume Design Sarah Munro | Associate Animation Derek Andrade | Dramaturgy Ben Francombe | Drums & Percussion Will Close
With Will Close, Charlotte Dubery, Lillian Henley, Rose Robinson, Shamira Turner
Direction Suzanne Andrade
Film, Animation & Design Paul Barritt
Music Lillian Henley
Associate Direction & Design Esme Appleton
Sound Laurence Owen
Costume Sarah Munro
Associate Animation Derek Andrade
Dramaturgy Ben Francombe
Drums & Percussion Will Close
With
Will Close, Charlotte Dubery, Lillian Henley, Rose Robinson, Shamira Turner