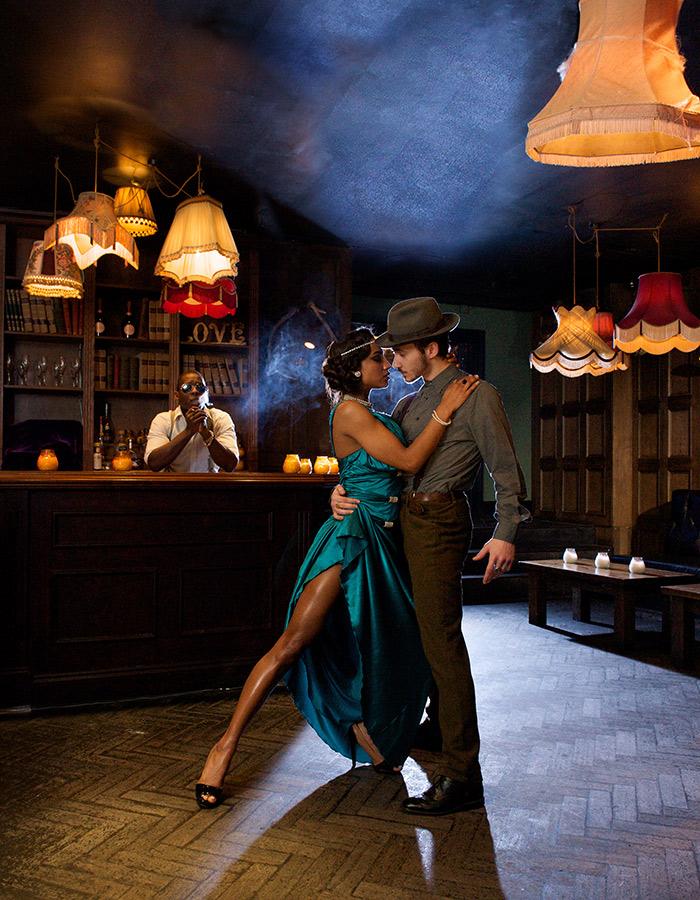 -
A Harlem Dream
A Dance Umbrella / Young Vic co-production Commissioned by Dance Umbrella
The Harlem Renaissance collides with contemporary hip hop in this daring new show from BirdGang's Ivan Blackstock.
A timeless story of forbidden love and betrayal is told through popping, locking, lindy hopping and burlesque, featuring an eclectic score composed by Mercury Prize nominee Soweto Kinch.
Put on your dancing shoes and give the password at the back door to get inside this exclusive modern speakeasy. Dance Umbrella's first-ever hip hop commission is for ages 16+. Click here to see what audiences have been saying about the show so far.
"Ivan Blackstock strikes gold with this historical mashup of hip-hop and jazz choreography" The Guardian
Choreography and Direction  Ivan Blackstock for BirdGang Dance Company I Associate director and additional text Ukweli Roach I Music and Sound design  Soweto Kinch I Dramaturg and additional text Rob Hayes I Design Joanna Scotcher I Costume Design Ryan Chappell I Light Adam Carrée
With Darren Charles,  Ivan Blackstock,  Robia Milliner Brown,  Jared Garfield, Chaldon Williams,  Chris Arias,  Rhea Thompson-Williams,  L'atisse Rhoden,  Kiél Ewen,  Shannelle Fergus