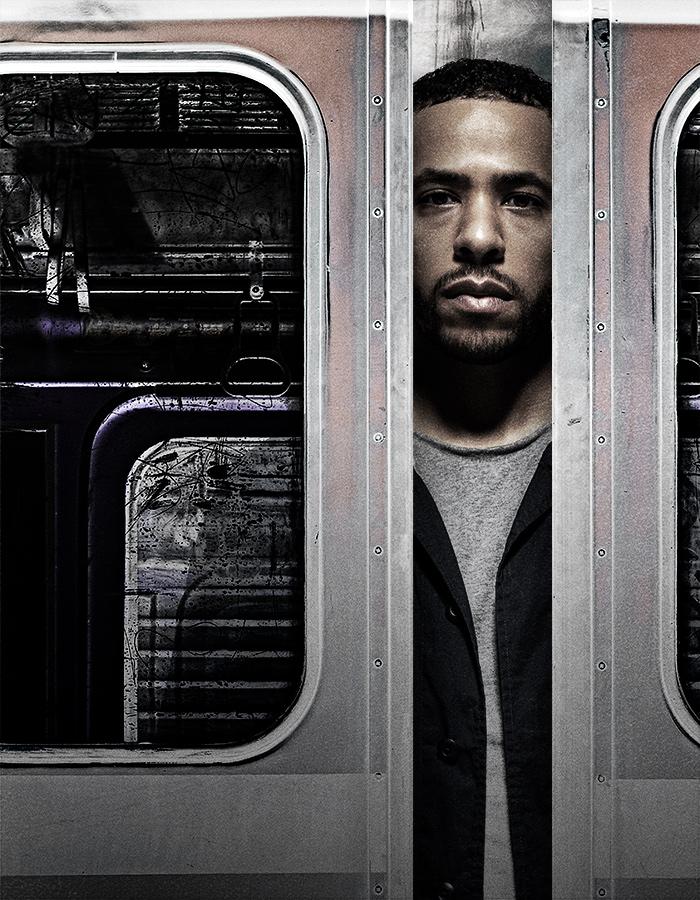 -
Jesus Hopped the 'A' Train
Monday - Saturday: 7.30pm
Wednesday & Saturday Matinees: 2.30pm
(except 16 & 20 Feb) 
Running Time: Approximately 2 hours with a 15 minute interval.
£10, £20, £30, £40
Previews: (14 - 19 Feb) £10, £20, £25
Main House
'Shocking, shattering, stunningly well-written' The Telegraph
'Like a shot of caffeine straight in the veins' Lyn Gardner for The Guardian
From Pulitzer Prize winner Stephen Adly Guirgis, comes this critically-acclaimed dark comedy about the American justice system and the contradictory nature of faith. 
Inside the lockdown wing of Rikers Island prison, a frightened young man accused of murdering a cult leader is confronted with a charismatic born-again serial killer and a sadistic guard.  Will one man's redemption lead to another's damnation?
Please note that this production includes strong language and smoking
Cast and creatives
Director Kate Hewitt | Set Designer Magda Willi | Costume Designer Kinnetia Isidore | Lighting Designer Guy Hoare | Sound Designer Peter Rice | Movement Director Imogen Knight | UK Casting Director Julia Horan CDG | US Casting Director Jim Carnahan CSA
With Oberon K. A. Adjepong, Matthew Douglas, Dervla Kirwan, Ukweli Roach and Joplin Sibtain
Director Kate Hewitt
Set Designer Magda Willi
Costume Designer Kinnetia Isidore
Lighting Designer Guy Hoare
Sound Designer Peter Rice
Movement Director  Imogen Knight
UK Casting Director  Julia Horan CDG
US Casting Director  Jim Carnahan CSA
With Oberon K. A. Adjepong, Matthew Douglas, Dervla Kirwan, Ukweli Roach and Joplin Sibtain
Captioned performance 14 March, 7.30pm
Audio described performance 20 March, 2.30pm