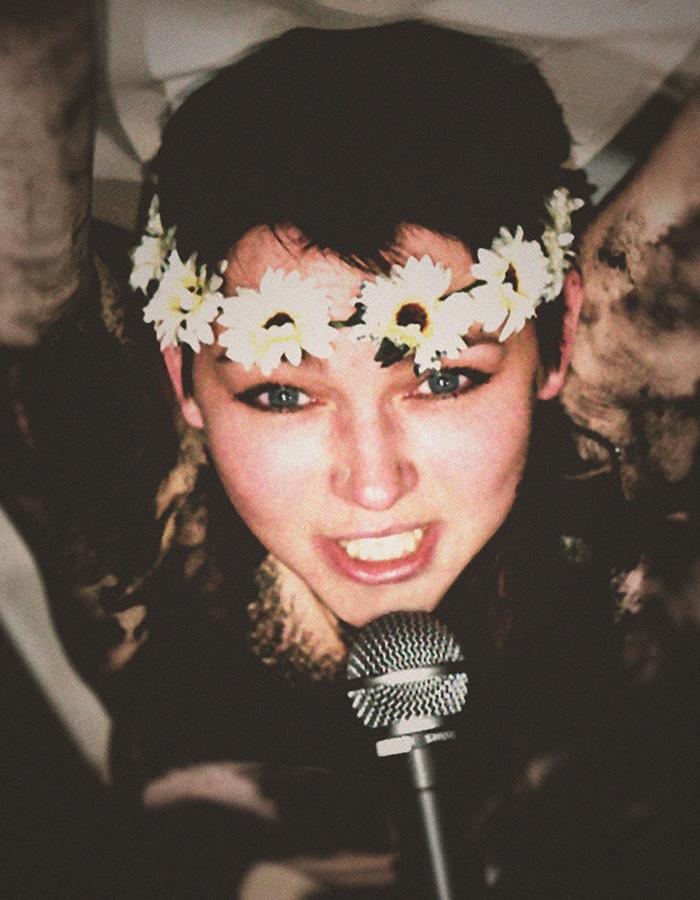 -
Fuel, Belarus Free Theatre and LIFT present
Minsk, 2011
A Reply to Kathy Acker
Produced by Fuel as part of the LIFT 2012 festival.
This is an archived performance. No tickets are available for purchase.
The Maria
★ ★ ★ ★ "This is what makes the show remarkable. It is a cry of protest yet, at the same time, is imbued with belief in the possibility of a better future." The Guardian 
If scars are sexy, Minsk must be the sexiest city in the world...
Strip clubs, underground raves and gay pride parades pulse beneath the surface of a city where sexuality is twisted by oppression.
A love letter to a home that exiles those willing to fight for it, Minsk, 2011 celebrates and mourns a land that has lost its way.
Don't miss this rare opportunity to experience a provocative and heartbreaking show from a radical company.
In Russian with English subtitles.
FRINGE FIRST WINNER 2011
Cast and Creatives
Adaptation and Direction Vladimir Shcherban | Editing Nicolai Khalezin | Set and Costumes Nicolai Khalezin, Vladimir Shcherban and Natalia Kaliada | Original translation Yuri and Natalia Kaliada | English translation Chris Thorpe 
Written and performed by Viktoryia Biran, Siarhei Kvachonak, Pavel Radak-Garadnitski, Aliaksei Naranovich, Yana Rusakevich, Yuliya Shauchuk, Aleh Sidorchyk, Dzenis Tarasenka, Maryna Yurevich, Nikita Volodko, Natalia Kaliada in co-operation with Nicolai Khalezin
An interview with Belarus Free Theatre
Adaptation and Direction Vladimir Shcherban
Editing Nicolai Khalezin 
Set and Costumes Nicolai Khalezin, Vladimir Shcherban and Natalia Kaliada 
Original translation Yuri and Natalia Kaliada 
English translation Chris Thorpe 
Written and performed by Viktoryia Biran, Siarhei Kvachonak, Pavel Radak-Garadnitski, Aliaksei Naranovich, Yana Rusakevich, Yuliya Shauchuk, Aleh Sidorchyk, Dzenis Tarasenka, Maryna Yurevich, Nikita Volodko, Natalia Kaliada in co-operation with Nicolai Khalezin
Natalia Kaliada in The Observer about sexuality in Belarus
Belarus Free Theatre quoted in The Star in article on Minsk and Lukashenko