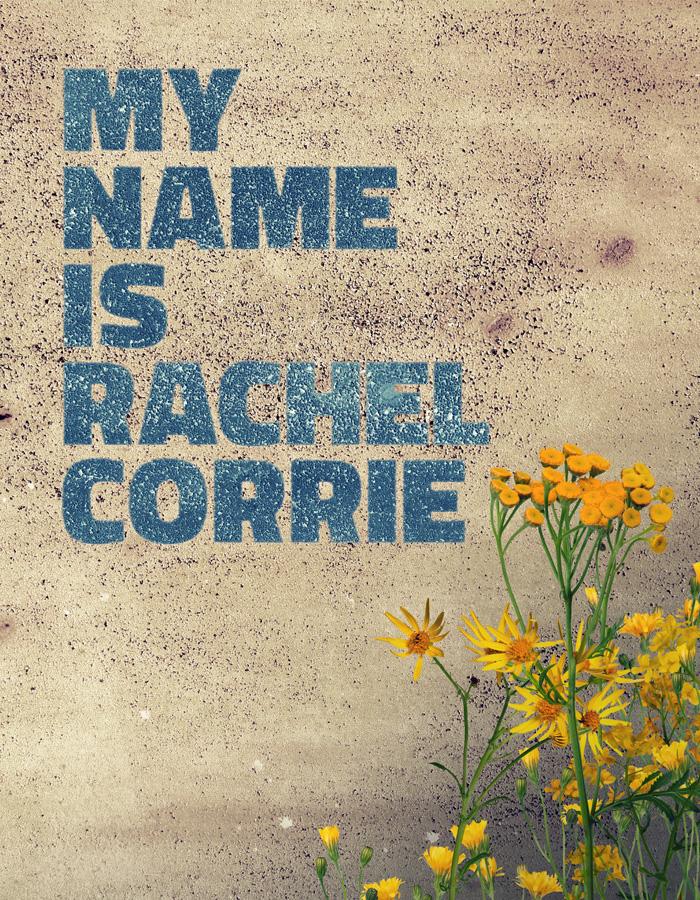 -
My Name is Rachel Corrie
Taken from the writings of Rachel Corrie
Edited by Alan Rickman and Katharine Viner
Direction Josh Roche, winner of the JMK Award 2017
A JMK, Young Vic & Covent Garden Productions production
Monday to Saturday: 7.45pm (except 4 Oct)
Wednesday and Saturday Matinees: 2.45pm (except 30 Sept & 4 Oct)
Run time: approx. 90 minutes
£15, £20
Previews: (29 Sept - 3 Oct) £10
The Clare
March 2003. The Gaza Strip. 23 year old Rachel Corrie stands between a Palestinian house and an armoured bulldozer.
Meet the heroine behind the headlines. This play captures the idealism, the blazing eloquence, the sardonic wit in Rachel's vivid diary entries.
Josh Roche, winner of the JMK Award 2017, directs this stirring, troubling account of an extraordinary young woman's overwhelming commitment to her cause.
"Powerful, thought-provoking, deeply moving" The Daily Telegraph
★★★★ "Erin Doherty emerges as one of the year's great discoveries with a stunning performance" The Guardian
★★★★ "Erin Doherty is riveting as Corrie...humorous and humanising" The Stage
★★★★ "Josh Roche's brilliant staging" Whatsonstage
www.rachelcorriefoundation.org
Cast and Creatives
Direction Josh Roche, winner of the JMK Award 2017 | Design Sophie Thomas | Light Joe Price | Sound Kieran Lucas
With Erin Doherty
THE JMK AWARD
James Menzies-Kitchin was a theatre director of thrilling promise. The JMK Trust was founded in his memory to give practical learning opportunities to young theatre directors of similar ability and vision. The JMK Award allows one such director a year to stage their own production of a classic text.
The JMK Award 2017 is kindly supported by Philip Hooker, The Arts Patrons Trust, The Martin Bowley Charitable Trust, The Garrick Charitable Trust, The Fidelio Charitable Trust, the Young Vic and all our individual supporters. Patrons: Dame Judi Dench, Baroness Howe, Sir Ian McKellen and Tom Morris OBE (Founding Chair) Registered Charity No. 295080
Direction Josh Roche, winner of the JMK Award 2017
Design Sophie Thomas
Light Joe Price
Sound Kieran Lucas
With
Erin Doherty
Dates have also been announced for My Name is Rachel Corrie. Find out more on What's On Stage
The Young Vic's 2017/18 season includes My Name is Rachel Corrie. Read more on The Stage
My Name Is Rachel Corrie dramatises the diaries of the American peace activist killed in Israel in 2003. Read more about the Young Vic's 2017/18 season on The Evening Standard
Audio described performance 16 Oct, 7.45pm
Captioned performance 17 Oct, 7.45pm