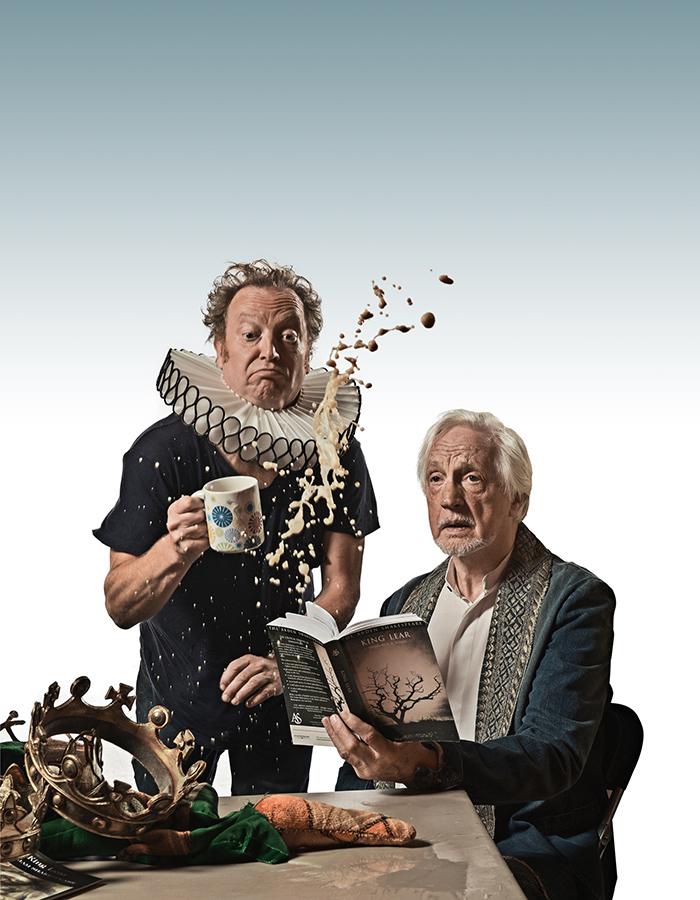 -
My Perfect Mind
created by Told By An Idiot
written by Kathryn Hunter, Paul Hunter and Edward Petherbridge
A Told by an Idiot, Young Vic and Theatre Royal Plymouth co-production
★ ★ ★ ★ ★
"Very funny"
The Sunday Telegraph
★ ★ ★ ★
"Edward Petherbridge's greatest artistic achievement… Paul Hunter is the perfect comic foil"
The Times
★ ★ ★ ★
"Like watching a masterclass on King Lear under the influence of LSD"
Daily Telegraph
★ ★ ★ ★
"Bonkers, borderline offensive... highly amusing"
Time Out
★ ★ ★ ★
"Hilarious, haunting, superbly directed by Kathryn Hunter"
The Independent
★ ★ ★ ★
"Beguiling"
The Times
★ ★ ★ ★
"Infected by gleeful madness"
The Guardian
★ ★ ★ ★
"Charming, very funny and occasionally bizarre"
Evening Standard
Acclaimed classical actor Edward Petherbridge rehearsed the role of King Lear – then a major stroke left him barely able to move. As he struggled to recover, he made a discovery: the entire role of Lear still existed word for word in his mind.
Directed by Kathryn Hunter and performed by Edward Petherbridge and Paul Hunter, this is a moving and comic exploration of the resilience of the human spirit.
Click here to see what audiences have been saying about the show so far.
Direction Kathryn Hunter I
Design Michael Vale I
Light Alex Wardle I
Sound Gregory Clarke
With
Paul Hunter,
Edward Petherbridge