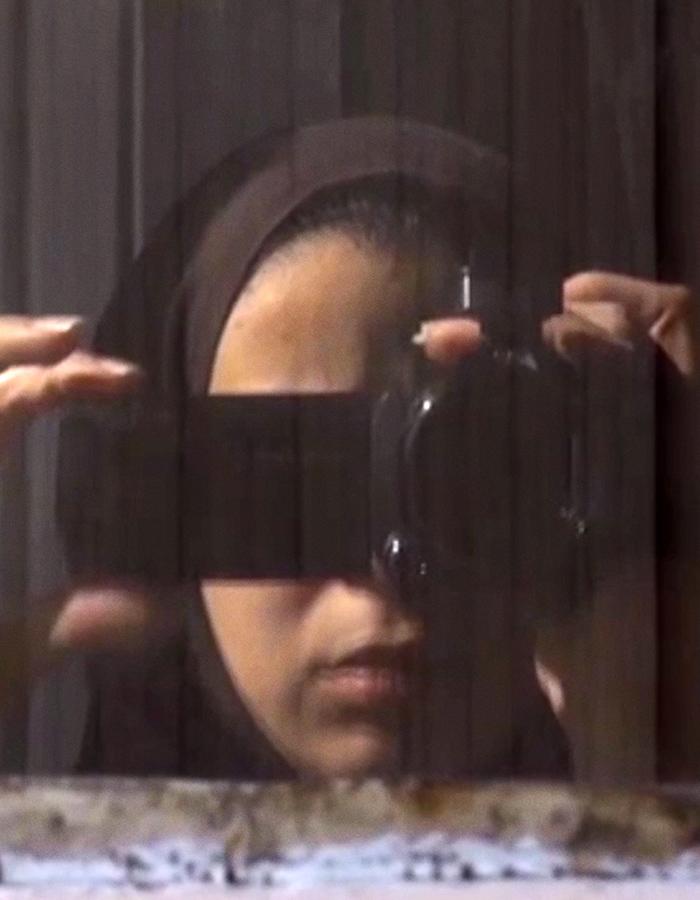 -
Now Is The Time To Say Nothing
Presented by Young Vic Taking Part
24 August 4pm, 7pm, 9.30pm
25 August 11am, 2pm, 4pm, 7pm, 9.30pm
26 August 11am, 4pm, 7pm, 9.30pm
27 August 11am, 2pm, 4pm, 7pm, 9.30pm
28 August 11am, 4pm, 7pm, 9.30pm
29 August 11am
Running time: 45 mins
The Biscuit Factory, Edinburgh
Now Is The Time To Say Nothing explores the bloody conflict in Syria through the eyes of young Londoners in a collaboration with Syrian filmmaker Reem Karssli. Reem's film Every Day Every Day documents the harsh realities of everyday life in Damascus, while thousands of miles away, we're confronted with the way we connect to devastation on the other side of the television screen.
Featuring moving video and a stunning soundscape, this powerful and immersive Young Vic Taking Part production plays at the Edinburgh Fringe Festival for a strictly limited run.
"Cunningly constructed and heartfelt"
The Guardian
Direction Caroline Williams
Sound Design Keir Vine
Video May Abdalla
Film Reem Karssli
Participation Projects Manager Sharon Kanolik
Production Manager Nick Slater
Stage Manager Steve Andrews
Production Assistants Adrian Gardner and Scarlet Wallis
In collaboration with young people from Dost who are based at the Trinity Centre East Ham and Thought Train (Young Vic young people) from Lambeth and Southwark.
Young Vic young people
Yiga Cowie
Denneil Dunbar
Femi Fuwad Adenola
Sohaila Ferrier
Edward Garlick
Anastasia Ikpedighe
Riona Millar
Ernesto Reyes Fox
Monty Taylor
Alice Tyrrell
"Cunningly constructed and heartfelt"
The Guardian