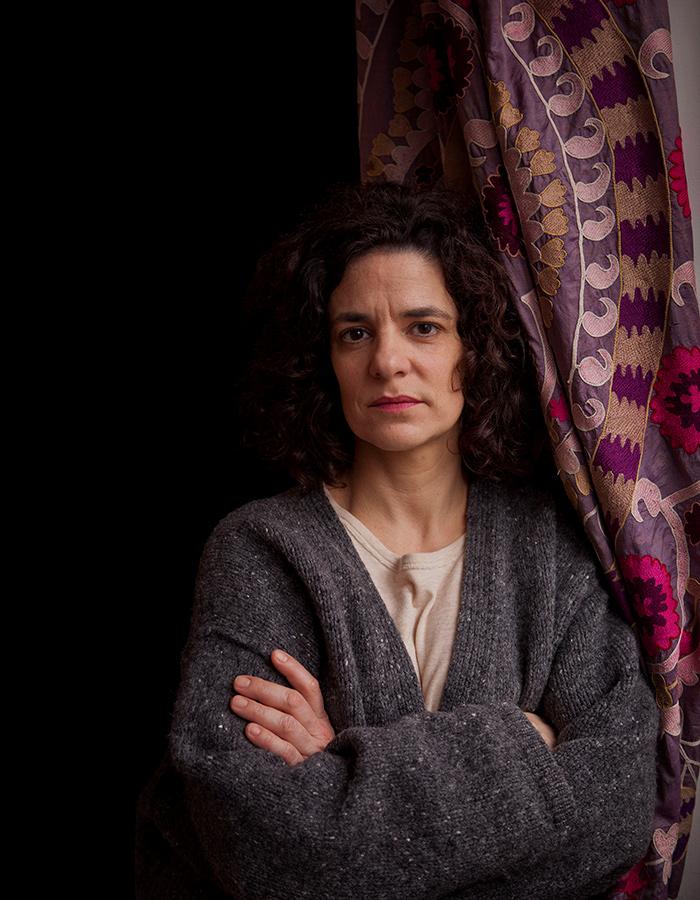 -
Oh My Sweet Land
A Young Vic / Théâtre de Vidy-Lausanne co-production
Written and directed by Amir Nizar Zuabi
They call it a civil war, but there is nothing civil in this. Nothing civil at all.
They came from Damascus, from Halab, from Banias where the bombs fall day and night and the wounded children look like sleeping angels. Now they live in camps and abandoned buildings in Lebanon or Jordan. Now Syria is just a distant memory, a home forever lost.
This urgent and extraordinary show explores the crisis in Syria through the stories of its 2 million refugees. German-Syrian actor Corinne Jaber was last in London with her production of The Comedy of Errors for Shakespeare's Globe's World Shakespeare Festival. She has performed with the RSC, in Peter Brook's Mahabharata and has won France's prestigious Moliere Prize.
Amir Nizar Zuabi (The Beloved, I Am Yusuf and This Is My Brother), founder of Haifa-based theatre company ShiberHur, returns to the Young Vic with this UK premiere.
★★★★
"Extraordinary"
The Guardian
★★★★
"Mesmerising"
The Observer
★★★★
"Searing"
The Independent
Click here to see what audiences have been saying about the show so far.
To help UNHCR provide lifesaving aid to Syrian refugees, please donate at unhcr.org.uk/syria
Conceived by Corinne Jaber I
Written and directed by Amir Nizar Zuabi I
Performed by Corinne Jaber I
Lighting by Jackie Shemesh I
Commissioned by Théâtre de Vidy-Lausanne