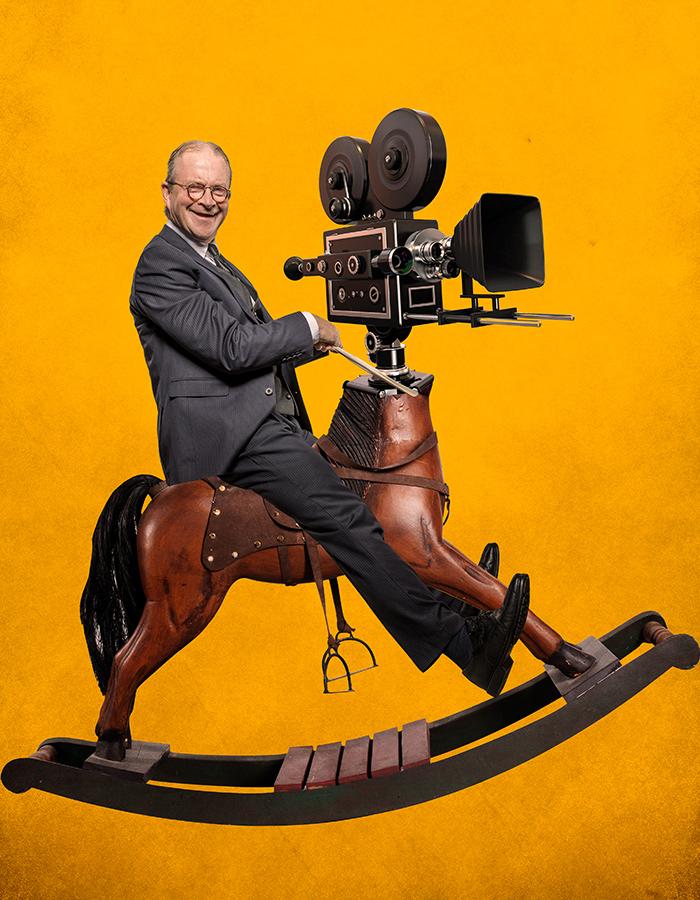 -
Once In a Lifetime
By Moss Hart and George S. Kaufman
Adapted by Christopher Hart
Main House
Harry Enfield makes his stage debut in this classic Broadway comedy, directed by the remarkable Richard Jones. Hollywood, 1930.
The first-ever talking motion picture is a smash hit and suddenly every actor needs a voice. Three New Yorkers head west to cash in on the talkies trend by opening an elocution school. But in a city heaving with clueless ingénues, all-powerful studio moguls and neurotic screenwriters, success is trickier than it sounds. Misadventures abound. Our three heroes vie to become the next big thing in Tinseltown.
★★★★
"Hilarious - a stunningly stylish production"
Metro
"Lots of laughs – Claudie Blakley is superb."
Time Out
"Richard Jones's production is full of visual flair and John Marquez's George is delightfully daft"
Evening Standard
"A jolly surprise - Amanda Lawrence plays a stormer as a crazy receptionist. Great stuff"
The Daily Mail
"Captures the vanity and futility of the Hollywood machine"
Daily Telegraph
Find out what audiences are saying about the show.
Direction Richard Jones | Design Hyemi Shin | Costume Nicky Gillibrand | Light Jon Clark | Sound Sarah Angliss | Choreography Lorena Randi | Casting Julia Horan CDG
With Daniel Abelson, Kevin Bishop, Claudie Blakley, Okorie Chukwu, Lucy Cohu, Lizzy Connolly, Buffy Davis, Adrian Der Gregorian, Harry Enfield, Otto Farrant, Amy Griffiths, Amanda Lawrence, John Marquez
Direction Richard Jones
Design Hyemi Shin
Costume Nicky Gillibrand
Light Jon Clark
Sound Sarah Angliss
Choreography Lorena Randi
Casting Julia Horan CDG
With
Daniel Abelson, Kevin Bishop, Claudie Blakley, Okorie Chukwu, Lucy Cohu, Lizzy Connolly, Buffy Davis, Adrian Der Gregorian, Harry Enfield, Otto Farrant, Amy Griffiths, Amanda Lawrence, John Marquez