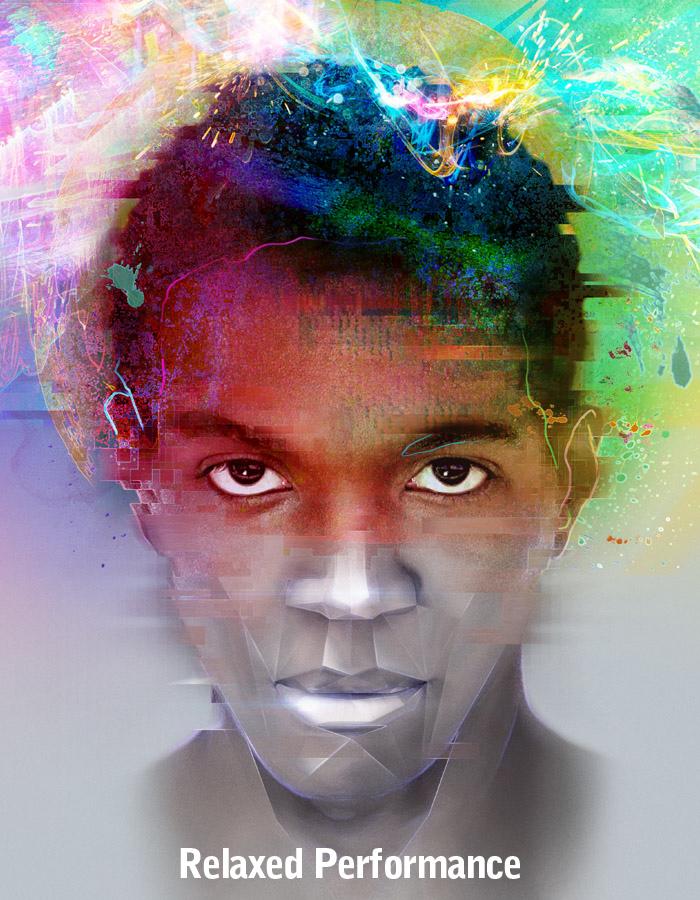 -
Orfeus: Relaxed Performance
Words, Music and Libretto by Nmon Ford
Directed by Charles Randolph-Wright
Wednesday 27 May 2020
2.30pm
Main House
Relaxed performance of Orfeus: A House Music Opera
Relaxed Performances offer a warm welcome to people who feel they would benefit from a more relaxed environment when watching a show. They give everyone permission to relax and respond naturally to the production.
What is different about this performance?
Before the show starts, a member of our Front of House team will introduce themselves and our team of friendly ushers who will be on hand throughout the performance to provide assistance should anyone require it.
This introduction will also let everyone know that there is a relaxed attitude to noise and movement from the audience during this performance.
There will be an open-door policy in the auditorium, so audience members can come and go as they please throughout the performance.
There is a designated 'chill-out space' in a separate room outside the auditorium for guests who may need quiet time away from the performance.
We will be adding some content advisory notes to this page, they will be added a few weeks before the performance to help you decide whether this performance is for you.
Who is a relaxed performance for?
Anyone should feel welcome to attend. There are many reasons why people may benefit from a more relaxed attitude to noise and movement from the audience. Some people may choose to attend as part of an access requirement, as well as for many other reasons.
Wheelchair users
Wheelchair users can book tickets online, choosing from the available wheelchair positions marked with a wheelchair symbol. If you require a transfer and/or a free companion ticket, please select the relevant ticket price type after selecting your seat. This will ensure we can prepare the seating area accordingly ahead of your visit.
Companion Tickets
If you have access requirements which mean you require a companion to accompany you on your visit, please select a free companion ticket price on the seat beside your full price seat.
Free companion tickets are capped online, so please only book if you require one, in order to be as fair as possible to those who cannot attend without a companion.
Can people with babies attend?
The age recommendation of Orfeus: A House Music Opera remains at 14+, however if you have babes in arms and find it difficult to attend the theatre because of childcare requirements, then a relaxed performance may be beneficial for you. Please select the Adult with baby ticket if you are bringing a babe in arms. Only one baby can be brought with each adult, so if you wish to bring more than one baby to the show you will need an equal number of adults to hold them in their laps.
The Young Vic has a relaxed attitude to breastfeeding/ expressing in all areas of the building, and we have change stations in private cubical toilets on both levels of our cafe/ bar area. At this performance, we will provide storage space for buggies/ prams/ strollers. To guarantee a buggy space, please select a Buggy Park ticket when you purchase your show ticket.
ORFEUS: A HOUSE MUSIC OPERA - What's the show about?
Blurring the lines of opera, house music and theatre, Nmon Ford's Orfeus makes its World Premiere at the Young Vic, directed by Charles Randolph-Wright (Motown: The Musical).
Set in the near future, this unique production blends music genres and performance into a timeless version of Ovid's legend. Orfeus confronts his true nature to save the beautiful poet Euridice from his father Pluto, the fascist ruler of a dystopian empire.
Buy a souvenir programme voucher ahead of your visit.
Please note, this production contains:
Strobe lighting
Loud music
Heavy bass sounds
Haze
Flashing Lights
Lasers
Violent Scenes
Words, Music and Libretto Nmon Ford
Director Charles Randolph-Wright
Set Designer Leslie Travers
Costume Design Ozwald Boateng
Lighting Designer Aideen Malone
Sound Designer Richard Brooker
Choreographer Shay Barclay
Musical Director Benjamin Kwasi Burrell
Casting Pippa Ailion CDG, Natalie Gallacher CDG
Jerwood Assistant Director David Furlong
Boris Karloff Trainee Assistant Director Melina Namdar
With Gianni Arancio, Bernadette Bangura, Franc D'Ambrosio, Grace Farrell, Fiona Finsbury, Nmon Ford, Nathan Kiley, Fabiane Leame and Shaq Taylor