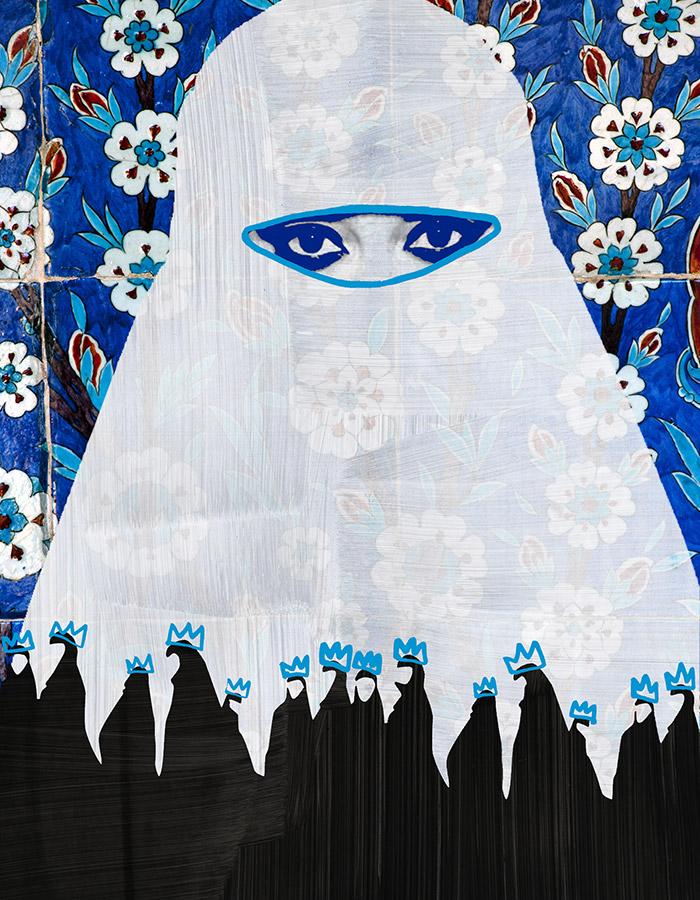 -
Queens of Syria
A Developing Artists, Refuge Productions and Young Vic co-production
Associate Director Shereen Zoumot
"I have a scream I have to let out. I want the world to hear it."
A group of Syrian women, now refugees exiled in Jordan, create an extraordinary modern retelling of Euripides' Trojan Women.
In film and on stage, the women courageously explore parallels between the ancient Greek tragedy and the catastrophe of today's civil war. Their first-hand experience of a country in turmoil mirrors the Trojan women they portray, displaced and enslaved by war.
Set against the backdrop of Refuge Productions' award-winning documentary, this moving production plays for the first time at the Young Vic before a UK tour.
★★★★★ "A raw reminder of our common humanity, hitting an extraordinary pitch of intensity" The Times
★★★★ "A terribly moving show for theatregoers but, most importantly, for members of the human race" The Evening Standard
★★★★ "An eloquent re-working of an ancient text - intense, compelling and humbling" The Independent
★★★★ "It's a piece full of pain and longing —but there is icy, humbling rage here too" Financial Times
Direction Zoe Lafferty
Set Design Bissane al-Sharif
Costume Design Farah Karouta
Light Howard Hudson
Sound David Gregory
Associate Director Shereen Zoumot
With
Reem Alsayyah,
Anwar Alsayyah,
Waed Alsayyah,
Maha Alyousef,
Rash Tamr,
Fatema Aodah,
Duana Abdel Qader ],
Kaoula Al Fahsi,
Sham,
Rahme,
Mais,
Fatin Al Jasem,
Reham Alhakim