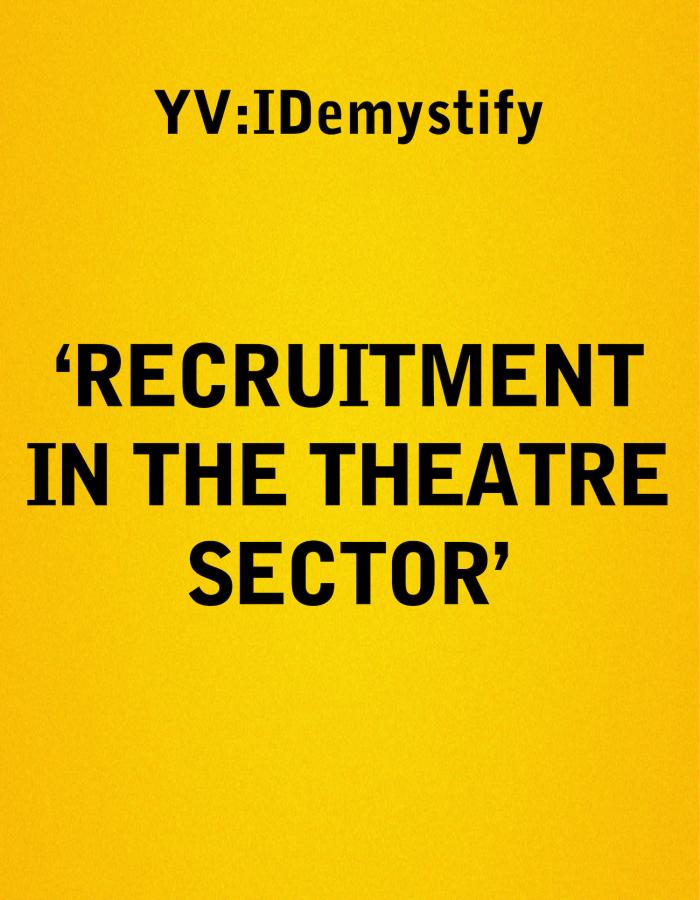 Recruitment
Speakers to be announced
Wednesday 31 March, 4pm-6pm
Free, only one ticket can be booked per person
THIS PRODUCTION IS NOW SOLD OUT
See below for wait list information
Online
Can't book tickets?
Due to popular demand, this event, 'Recruitment in the Theatre Sector', is now full. If you'd like to be added to our waiting list for a ticket, please drop an email to boxoffice@youngvic.org with the subject line "Recruitment in the Theatre Sector – Waiting List", to be added.
We will be in touch if we are able to allocate you a ticket. Please bear in mind tickets may only become available a short time before the event if due to take place.
About
Recruitment processes in the theatre sector can be daunting and opaque for both applicants and employers. Ultimately, both parties benefit from a candidate having the space and form to best present their potential, credentials and vision. However, certain common practices in recruitment, as well as frequent pressures on applicants, can become real stumbling blocks. Perhaps certain types of application processes inherently favour certain types of candidates. Or the business of recruitment doesn't always reflect the nature of the job.
As a candidate, how do you best present yourself, especially when you're making a lateral career move, upskilling, or transferring skills from a different discipline? And when applying for a theatre job can feel like a job in itself, how can organisations ensure that each stage of the application process focusses on what's most important? This event will look at some of the systemic challenges in recruitment processes, and think through obstacles and strategies to overcome then, regardless of job types and disciplines.
Speakers to be announced
Live captioning for this event will be provided by Otter.ai