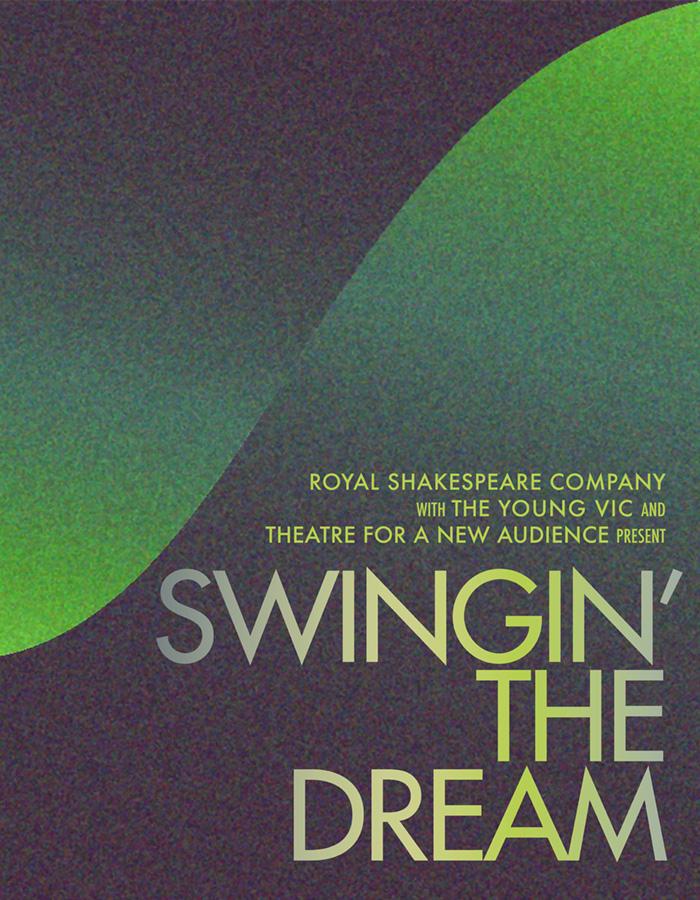 Watch Online until Saturday 16 January
Royal Shakespeare Company with the Young Vic and Theatre for a New Audience present
Swingin' the Dream
Swingin' the Dream was first broadcast on Saturday 9 January
Watch online until Saturday 16 January
Online
A concert of a work in progress including original music and songs from the 1939 production. Presented by Kwame Kwei-Armah.
Telling the story of an intriguing Broadway musical adaptation of Shakespeare. This jazz-infused version of A Midsummer Night's Dream opened in 1939 with a heady mixture of talent, including Louis Armstrong and Maxine Sullivan, and musical contributions from Count Basie and Benny Goodman.
We team up with the Royal Shakespeare Company and Theatre for a New Audience (New York) to swing into the new year in style.
Presented by Kwame Kwei-Armah
Musical Director Peter Edwards
Vocals Zara McFarlane
Trumpet Chris Storr
Bass Neil Charles
With Alfred Clay, Andrew French, Kemi-Bo Jacobs, Cornell S. John, Georgia Landers, Mogali Masuku, Baker Mukasa and Anne Odeke.