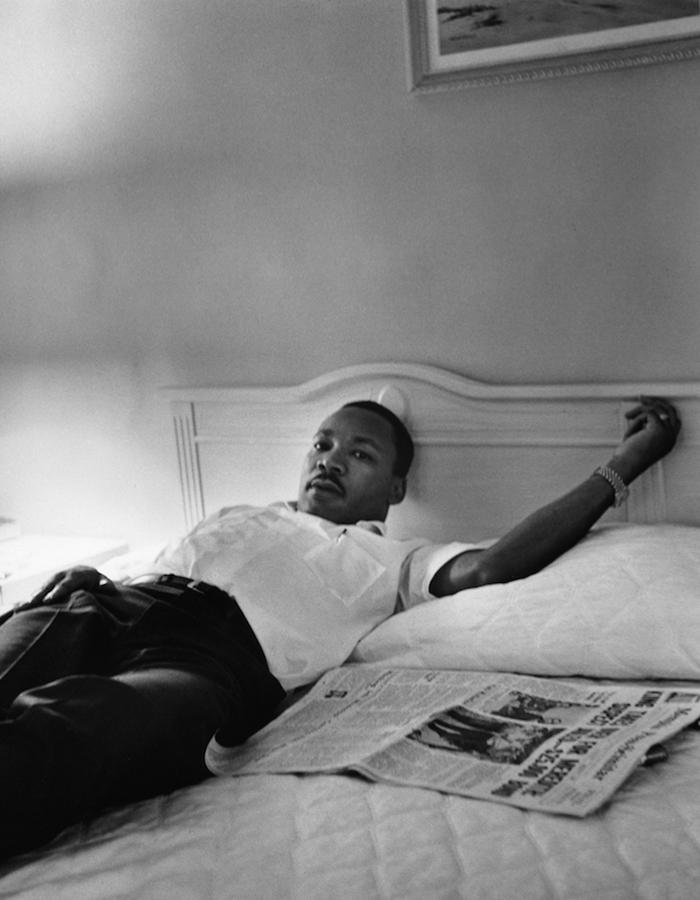 -
The Mountaintop
Direction Roy Alexander Weise, winner of the JMK Award 2016
Produced in association with Desara Bosnja
The Clare
"I am a man, I am just a man."
April 3, 1968. Room 306, the Lorraine Motel, Memphis. The smell of cigarettes and coffee hangs thick in the air as Dr. Martin Luther King Jr. winds down from a day of preaching and marching.
An intimate look into the quieter moments of King's life, The Mountaintop chips away at the myth of the great man to expose his fears about his family, his country and the ever-looming threat of a violent death.
Set during the height of America's Civil Rights Movement, Katori Hall's sharp and powerful play confronts the legend and his legacy. Are we really free or do we live in a world of false liberation?
Roy Alexander Weise, winner of the JMK Award 2016, directs this revival of the Olivier Award-winner about King's last night on earth.
★★★★ "Weise directs with bounce and brio" Evening Standard
★★★★ "Riveting performances from Gbolohan Obisesan and Ronke Adékoluejo" The Times
THE JMK AWARD
James Menzies-Kitchin was a theatre director of thrilling promise. The JMK Trust was founded in his memory to give practical learning opportunities to young theatre directors of similar ability and vision. The JMK Award allows one such director a year to stage their own production of a classic text.
The JMK Award is kindly supported by Philip Hooker, the Martin Bowley Charitable Trust and all its individual donors. Patrons: Dame Judi Dench, Baroness Howe, Sir Ian McKellen and Tom Morris (Founding Chair) Registered Charity No. 295080
Direction Roy Alexander Weise,
Design Rajha Shakiry,
Light Lizzie Powell,
Sound George Dennis,
Video Nina Dunn,
Movement Jenni Jackson,
Fight Direction Bret Yount,
Voice Hazel Holder,
Casting Arthur Carrington,
Produced in association with Desara Bosnja
with
Gbolahan Obisesan,
Ronke Adékoluejo
Rajha Shakiry wrote an article for What's On Stage about how Pharoh's tombs and shrines inspired her work on The Mountaintop
Roy Alexander Weise talks to The British Blacklist about The Mountaintop and his career so far
Roy Alexander Weise wins 2016 James Menzies-Kitchin directors' award - The Stage
Writer Katori Hall talks to theartsdesk about the origins of The Mountaintop and her writing career thus far
The Mountaintop director Roy Alexander Weise speaks with London Calling about bringing Katori Hall's writing to the Young Vic Stage