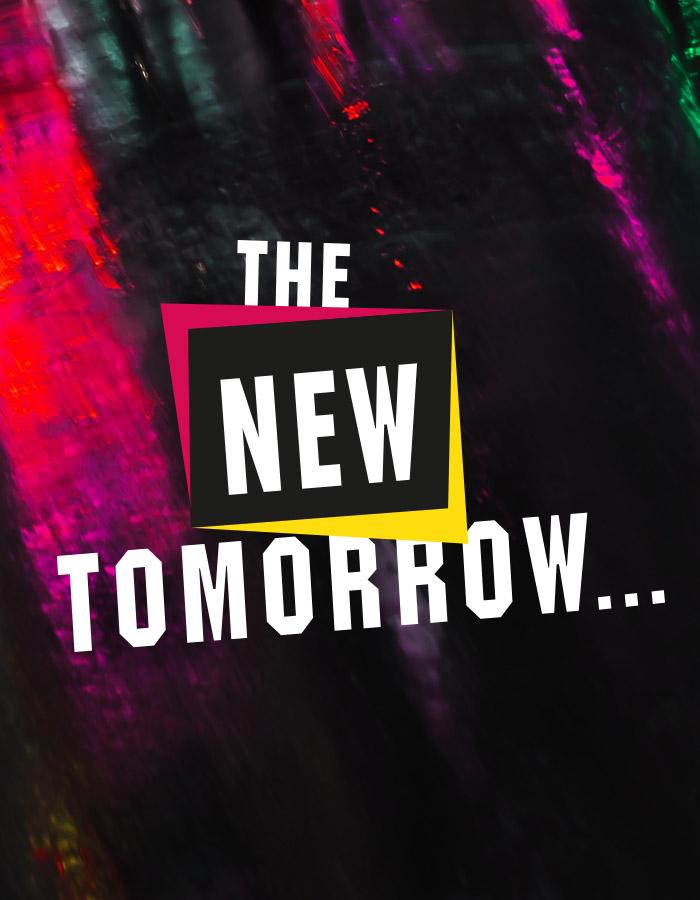 Sat 3 & Sun 4 October
A Young Vic & Wessex Grove Co-production
The New Tomorrow
Directed by Jennifer Tang
Main House
For the first piece of live theatre at the YV since we closed in March, this free weekend of shows will feature short commissioned performances and activist speeches exploring what the next fifty years might hold.
Writers and artists including Jade Anouka, Marina Carr, Jasmine Lee-Jones, Ruth Madeley, Amy Ng, Stef Smith, Jack Thorne, Isobel Waller-Bridge and Steve Waters will explore the change that has come and is coming.
Support the Young Vic
Please consider making a donation to support the work of the Young Vic.
As a registered charity, the Young Vic relies on your support to continue our work on stage, in our local communities and beyond. Now more than ever, we need your help. Every penny that you donate comes directly to us. If eligible, you can even sign up for Gift Aid to allow us to reclaim 25p in every £1 donated, at no extra cost to you.
If you'd like to support us, you can DONATE HERE via our website or SIGN UP HERE to support our annual programme.
You can also donate via Text:
Text 5YOUNGVIC to 70470 to donate £5*
Text 10YOUNGVIC to 70470 to donate £10*
Text 20YOUNGVIC to 70470 to donate £20*
*UK networks only. Texts cost your donation amount plus one standard rate message
Watching from overseas? You can donate in many currencies via Facebook (Gift Aid available in the UK)
Whatever you are able to give, thank you.
Download the Digital Free Sheet for The New Tomorrow
Writers Amy Ng, Isobel Waller-Bridge, Jack Thorne, Jade Anouka, Jasmine Lee-Jones, Marina Carr, Ruth Madeley, Stef Smith, Steve Waters
Direction Jennifer Tang
Hosted by Kwame Kwei-Armah
Lighting Design Sam McLeod
Sound Design & Live Stream Kyle MacPherson
Set Design Craig Tye
Costume Design Sarah Hamza
Musician Oli Briant
DJ Kwame Kwei-Armah Jr.
With Ronkẹ Adékọluẹ́jọ́, Adjoa Andoh, Matthew Dunster, Paapa Essiedu, Martina Laird, Anoushka Lucas and Sophie Stone.
Featuring speeches from Shahidha Bari and Tom Gill
Co-produced with Benjamin Lowy and Emily Vaughan-Barratt for Wessex Grove.
With special thanks to Tom Piper, Duncan McLean, Sadeysa Greenaway-Bailey and Anna Fleischle.