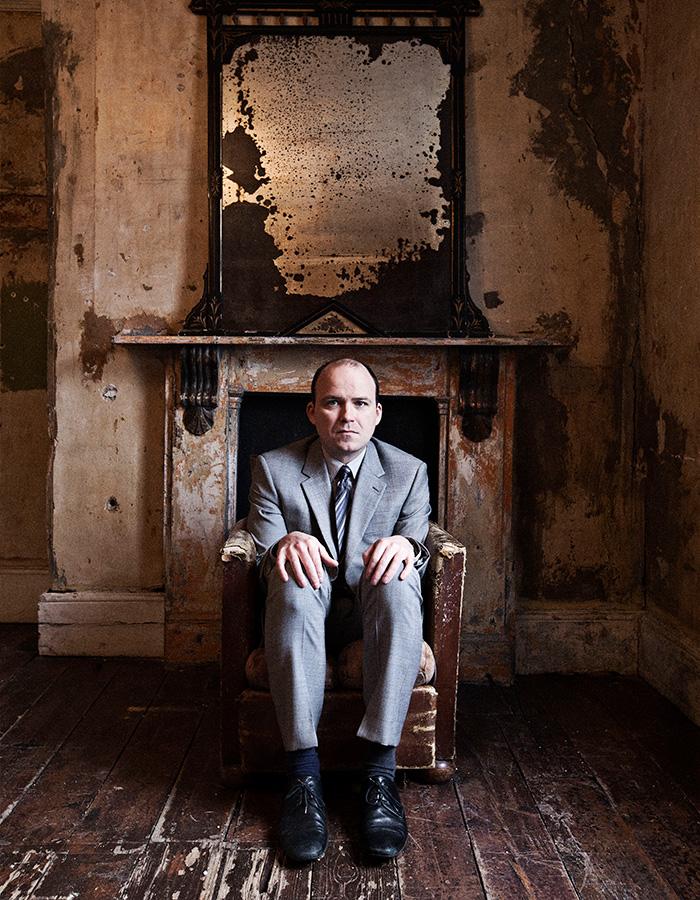 -
The Trial
Monday - Saturday: 7.30pm
Wednesday & Saturday matinees: 2.30pm
(except 20, 24, 27 Jun and 12 Aug)
Main House
★★★★★
"In Nick Gill's brilliant and imaginative adaptation, directed by Richard Jones, Rory Kinnear gives a tremendous performance"
WhatsOnStage
★★★★
"Brilliant Rory Kinnear is a triumph"
Daily Mail
★★★★
"Grotesque and darkly comic… Rory Kinnear is at the peak of his powers, Kate O'Flynn is a rising star"
Time Out
★★★★
"Such brilliantly skewed theatre is not to be missed, least of all at London's buzziest theatre"
Arts Desk
"Rory Kinnear is mesmerising as Josef K"
Guardian
"Kinnear is immense"
Evening Standard
"Brilliantly evocative"
Metro
Rory Kinnear stars in this classic, timeless tale of ordinary terror by Franz Kafka.
Josef K's 35th birthday begins with a knock on his door from three sinister agents. They're from an unidentified agency, here to arrest him for unidentified crimes.
But this is no birthday prank - this is life or death.
So begins K's dark descent into a waking nightmare of bizarre humiliations and compulsive procedures.
"Rory Kinnear is a national treasure."
The Independent
Click here to see what audiences have been saying about the show so far.
Cast and Creatives
Direction Richard Jones | Design Miriam Buether | Costumes Nicky Gillibrand | Light Mimi Jordan Sherin | Music David Sawer | Sound David Sawer & Alex Twiselton Movement Sarah Fahie | Casting Julia Horan CDG
With Marc Antolin, Steven Beard, Richard Cant, Sarah Crowden, Charlie Folorunsho, Neil Haigh, Suzy King, Rory Kinnear, Kate O'Flynn, Weruche Opia, Hugh Skinner, Sian Thomas
Direction Richard Jones
Design Miriam Buether
Costumes Nicky Gillibrand
Light Mimi Jordan Sherin
Music David Sawer
Sound David Sawer & Alex Twiselton
Movement Sarah Fahie
Casting Julia Horan CDG
With
Marc Antolin, Steven Beard, Richard Cant, Sarah Crowden, Charlie Folorunsho, Neil Haigh, Suzy King, Rory Kinnear, Kate O'Flynn, Weruche Opia, Hugh Skinner, Sian Thomas