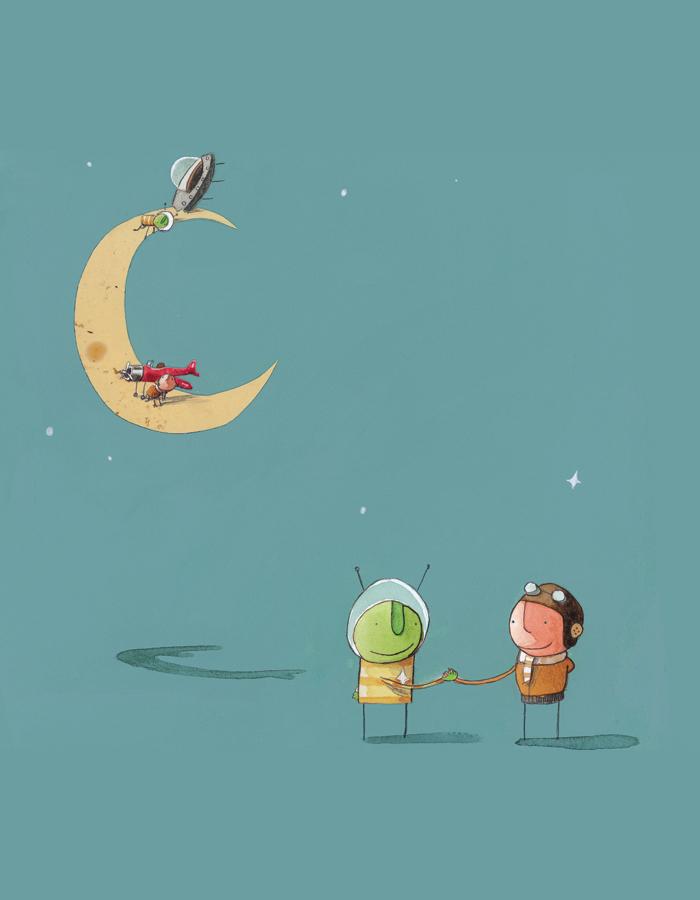 -
The Way Back Home
A co-production between ENO, Young Vic and Opéra National de Paris, and in collaboration with The Royal Swedish Opera
Once there was a boy who found himself stuck on the moon - and he was not alone…
A boy discovers an aeroplane in his cupboard. He does the only sensible thing and flies to the stars. But when he runs out of petrol and crash lands on the moon, he comes face to face with a stranded Martian. Will the two become friends and help each other find their ways back home?
Oliver Jeffers' famous book comes to life in this enchanting new opera for ages 5+, full of delightful animation. Created by Katie Mitchell and Vicki Mortimer, the pair behind the hit stage adaptation of Dr Seuss' The Cat in the Hat, with a score by the young, gifted Joanna Lee and a libretto by Rory Mullarkey, this exciting co-production is ENO's first ever new opera for children.
★★★★
'Fast-paced, engaging and vibrantly delivered'
The Times
★★★★
Daily Express
'Every aspect of the production oozes charm'
Financial Times
Babes in arms are welcome. Please speak to our Welcome Team on 020 7922 2922 for more information.
Click here to see what audiences have been saying about the show so far.
Based on the book by
Oliver Jeffers I
Composer Joanna Lee I
Librettist Rory Mullarkey I
Conductor Stephen Higgins I
Director Katie Mitchell I
Design Vicki Mortimer I
Light James Farncombe I
Associate Director Joseph Alford I
With
Victoria Simmonds,
Aoife O'Sullivan,
Peter Hobday,
Alexa Mason,
Katie Bray,
Rupert Charlesworth,
Alexander Robin Baker