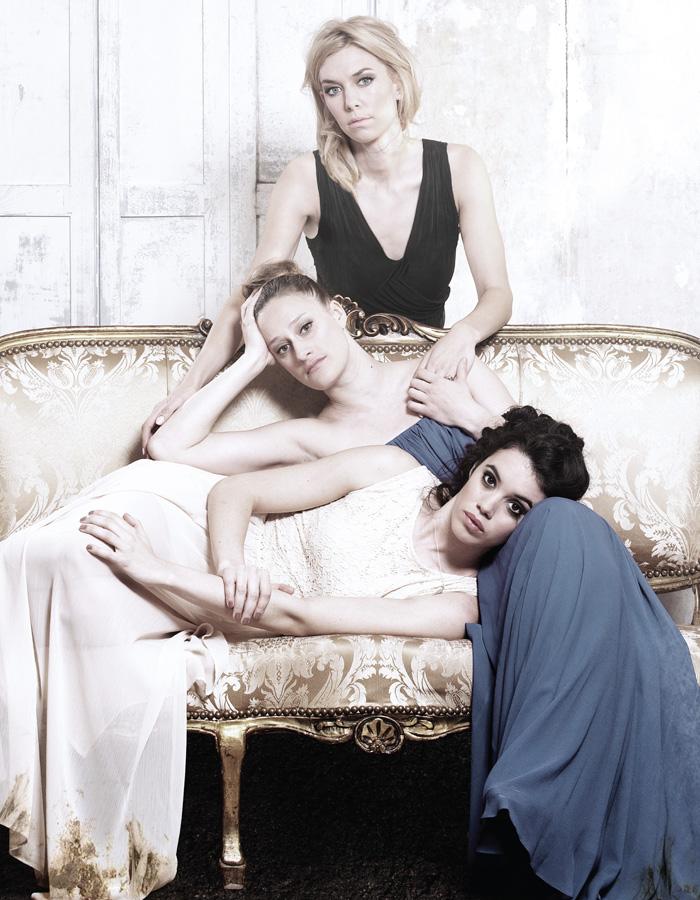 -
Three Sisters
in a version by Benedict Andrews
This is an archived performance. No tickets are available for purchase.
Main House
In a remote Russian town, Olga, Masha and Irina yearn for the adrenaline rush of life in Moscow – but their plans go nowhere. Disaster, deception, meaningless self-sacrifice – in Chekhov's heartbreaking masterpiece, each new twist of fate sees the sisters' control over their destiny slip away.
Visionary director Benedict Andrews, lauded in Berlin and Sydney, returns to the Young Vic after his triumphant The Return of Ulysses in 2011. Renowned German designer Johannes Schütz makes his Young Vic debut.
Supported by the Goethe-Institut London
★★★★
'Made me realise all over again why I love Chekhov'
Michael Billington, The Guardian
★★★★
'Absurdly good'
Evening Standard
★★★★
'I was blown away'
Daily Mail
★★★★
'Superb'
Time Out
★★★★★
'One of the most thrilling productions of Chekhov I have ever seen'
What's On Stage
Cast and Creatives
In a version by Benedict Andrews | Direction Benedict Andrews | Design Johannes Schütz | Costumes Victoria Behr | Light James Farncombe | Sound Paul Arditti | Music Direction & Arrangement Phil Bateman | Casting Maggie Lunn CDG and Camilla Evans
With Emily Barclay, Orion Ben, Sindy Czureja, Harry Dickman, Michael Feast, Mariah Gale, Gruffudd Glyn, Gala Gordon, William Houston, Vanessa Kirby, Danny Kirrane, Richard Pryal, Ann Queensberry , Paul Rattray, Adrian Schiller, Sam Troughton
In a version by Benedict Andrews
Direction Benedict Andrews
Design Johannes Schütz
Costumes Victoria Behr
Light James Farncombe
Sound Paul Arditti
Music Direction & Arrangement Phil Bateman
Casting Maggie Lunn CDG and Camilla Evans
With
Emily Barclay, Orion Ben, Sindy Czureja, Harry Dickman, Michael Feast, Mariah Gale, Gruffudd Glyn, Gala Gordon, William Houston, Vanessa Kirby, Danny Kirrane, Richard Pryal, Ann Queensberry , Paul Rattray, Adrian Schiller, Sam Troughton
Our three sisters speak to The Independent about forming a sisterly bond on stage
Vanessa Kirby talks to the Telegraph about playing damaged characters
Vanessa Kirby featured in the Evening Standard
Director Benedict Andrews writes about staging Caligula (his latest production at ENO): A Monstrous Reflection
Benedict Andrews talks to the Financial Times about his fearless approach to his recent productions in London
Casting is announced on Baz Bamigboye's column in the Daily Mail
Audio described
10 October 7:30pm
Captioned
8 October 7:30pm