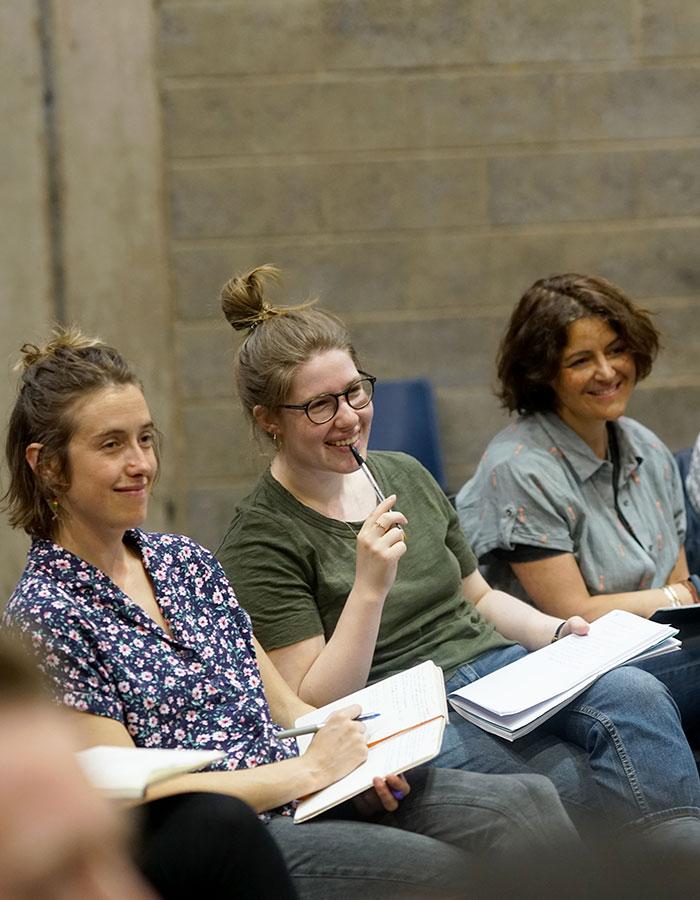 What's Blocking You?
In partnership with ArtsMinds
Wed 18 March, 4pm-6pm (Live Stream)
The Clare
What's Blocking You?
In partnership with ArtsMinds
In light of latest Government advice to avoid public gatherings, the Young Vic has made the arrangement that this event will be live-streamed from the Young Vic. This free, live-streamed discussion will see Kwame Kwei-Armah in discussion with speakers Muriel McClymont & Danny Rahim. The discussion will be chaired by Young Vic Creative Associate Teunkie Van Der Sluijs.
A live stream will allow the event to go ahead and give everyone a space to talk about resilience in the industry, which we feel is vital in these difficult times. We hope that by moving the discussion from the Young Vic into a digital sphere this Wednesday, more people can join us from wherever they are right now, to share together and support each other. We don't promise to have all the answers at this point, but holding a conversation is a good way to start.
In partnership with ArtsMinds
Speakers Muriel McClymont & Danny Rahim
Muriel McClymont is a life coach and trainer with over 15 years' experience, Muriel has been working with actors, musicians, writers and journalists for the last seven years with FEU Training, a union run project that offers training and support to meet creative freelancers learning needs.

Having developed and delivered specifically tailored training on topics that include resilience, confidence and dealing with setbacks, Muriel's primary focus is on how to help freelance creatives develop skills and strategies to manage the many stresses that are unavoidable in the creative industries.
Danny Rahim was born in the UK to parents of Irish and Pakistani decent. He has been an actor for over a decade and has starred in a number of TV shows including Eastenders, DCI Banks, Primeval, Vera and Citizen Khan. His experience in the public eye has made him very aware of the positive and negative impacts of self-promotion, publicity and social media. He is passionate about mental health and removing the stigma attached to it.
Danny speaks openly about his personal experience around mental health, and hopes that by sharing this he can enable others to manage their own health and well-being when faced with difficult or challenging circumstances. Having lived as a carer for a number of years, Danny is passionate about helping individuals develop and maintain the healthy habits to protect themselves when dealing with the pressures of everyday life.