This page contains all the information you need about our 'Best Seat in Your House' broadcast performances.
Join us as we present a new way to stream live theatre. Best Seat in Your House is our immersive, multi-camera broadcast designed to give you optimal choice as you watch a live show.
Artistic Director Kwame Kwei-Armah:
"As the pandemic year saw us engage with theatre in online spaces, I've been grappling with how technology could be used to heighten the liveliness that sits at the heart of the in-person theatre experience. How can we make our audience feel part of the show from their homes? How can we make the experience as flexible and accessible as possible? These are questions that shape the Young Vic's mission as a theatre, and so must naturally extend to our digital offer.

With Best Seat in Your House, we've taken a bold step into the future of the theatre-streaming experience. We've put choice at the heart of every element, giving audiences the space to engage with our streamed work in an entirely new way."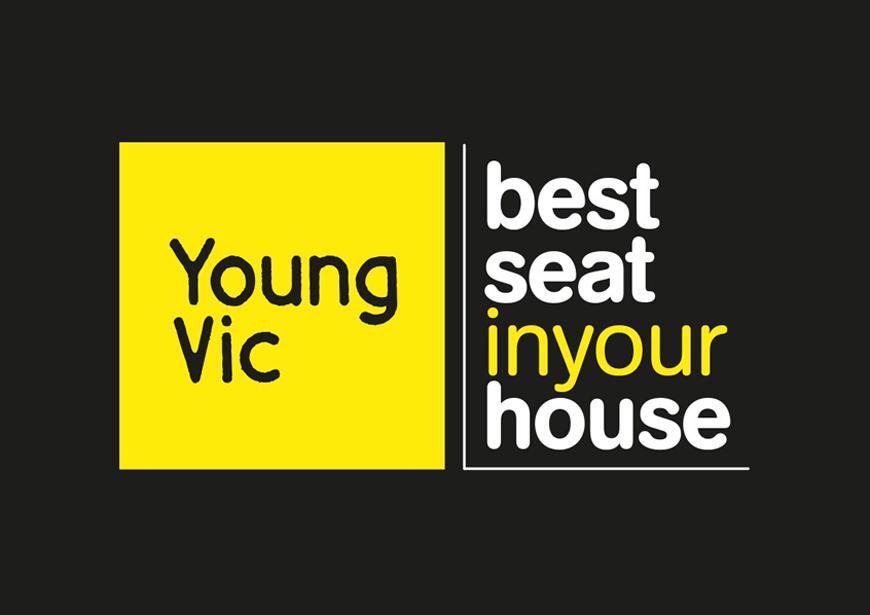 The development of Best Seat in Your House was made possible with public support from the UK Government's Culture Recovery Fund. Additional generous support was provided by the Genesis Foundation's Genesis Kickstart Fund.
WHAT IS BEST SEAT IN YOUR HOUSE?
Designed with flexibility in mind, our innovative next step in live theatre streaming is designed to place you at the heart of the action, with each show feeling like a brand new experience.
We give you two streaming options: Director's Chair or Director's Cut.
Director's Chair
Our Director's Chair streaming option is an experience similar to sitting in the editing gallery at a television studio, where you are a camera director with control of multiple live camera streams.
By taking the Director's Chair, YOU take control of your view of the show, as you cut between any of the cameras placed around the theatre at any time throughout the live performance. The choice is yours. Whatever your preference, your view will be complemented by a high-quality audio mix of the show.
Our future ambition is to let you tune into the behind-the-scenes action too; a chance to see how our incredible teams make the magic happen as we help demystify the live theatre-making process.
Director's Cut
Alternatively, you can choose our Director's Cut option. Sit back as we deliver a more traditional live edit of the show from the theatre to your screen, created with the show's director and mixed by our production team.
WHAT WILL THE EXPERIENCE BE LIKE?
The Young Vic has famously one of the most flexible auditoriums in London, where our artists are encouraged to design without barriers. In our theatre, the seating is never quite the same from one show to the next.
Similarly, the broadcast experience for each show will be designed bespoke for the production, with cameras positioned to offer exciting perspectives of our live shows.
A robo-camera rig with multiple cameras will be contstructed around the auditorium to capture the performance, and these feeds will be broadcast direct to your device. Camera operators will control the robo-cameras, continually ensuring every shot gives you an exciting new perspective of the show.
From the comfort of home, you will be able to pick which camera feed you watch. At any point, you can switch to a different view for a new perspective - almost as though you were able to move seats in our auditorium to continually find your favourite view!
WHAT DEVICES CAN I WATCH THIS ON?
With flexibility at the centre of this new innovation, we want our broadcasts to be compatible with as many devices as possible. Stream on a phone, tablet, laptop, or even cast to your television. However, for the best experience, we recommend using a laptop.
WHAT ARE YOUR ACCESS PROVISIONS?
Captions, audio description and British Sign Language will be available for every performance.
SOUNDS GREAT. WHEN CAN I TRY IT?
Check this page in the future to find out information about upcoming broadcasts, including dates and ticket information.
Best Seat in Your House is made in collaboration with YV Artistic Associate Duncan McLean.
CREDITS
Project Lead Duncan McLean
Web Developers 3B Digital Ltd
Streaming System Design David Butler
Streaming System Engineer Dan Bond
Streaming System Technician Iain Harvey
Equipment Supplier Blue-i Theatre Technology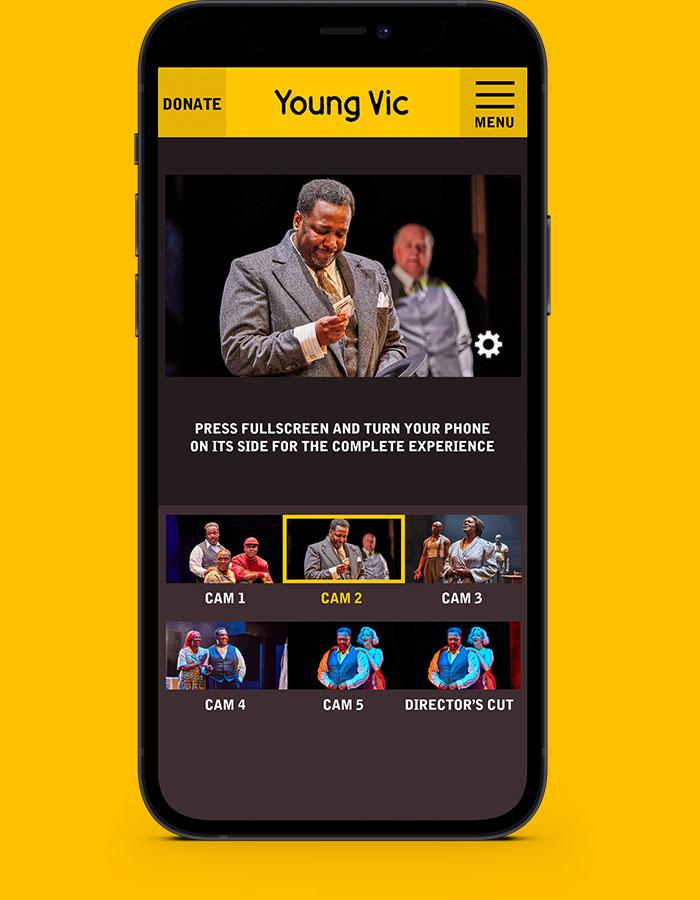 Simulation of the Best Seat in Your House streaming experience. Views are not a true representation of the live experience. Images from Young Vic production of Death of a Salesman (c) Brinkhoff/Moegenburg