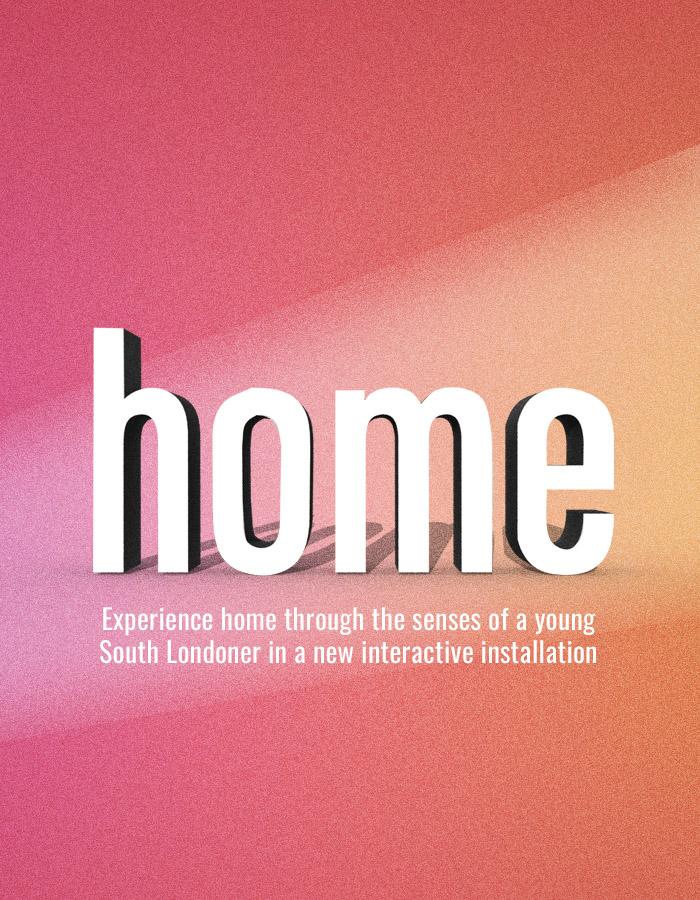 -
A Young Vic Taking Part Project
HOME
Directed / Curated by Taio Lawson
HOME is an interactive installation.
Open twice a day (12:15 - 14:15 and 17:15 - 19:15). We encourage you to enjoy the installation as a standalone experience or alongside a performance of Tree.
Limited tickets are available from our Box Office on the day or can be booked in advance by emailing learning@youngvic.org. You'll need around 30 mins to enjoy the installation.
Tickets for this installation are free but limited. Please ask at Box Office on the day for availability.
The Clare
What is home? Place. Smell. Feeling. Memory. Idea. Not here.
In response to Tree Young Vic Taking Part have been working with young people from across Lambeth and Southwark. Collaborating with professional theatre makers they have created HOME, an installation for audiences to experience home through the senses of a fifteen year old South Londoner.
What does 'home' mean to them? For some it's a specific place, for some a sensory experience. Comfort, smells of cooking or noises both peaceful and intrusive. For some it's where they feel most at peace, in other countries, or even inside computer games.
This installation in The Clare studio features a range of interactive spaces including film, imagery, sound and sensory experiences.
Our work with young people and our local communities is a major part of our artistic life. Taking Part is one of the ways in which we keep our doors wide open – come and join us. Find out more about the work we do and how you can get involved with some of our upcoming projects.
Director/Curator Taio Lawson
Designer Rosanna Vize
Film Maker Ana Naomi de Sousa
Sound Designer Dan Balfour
Lighting Designer Jess Glaisher