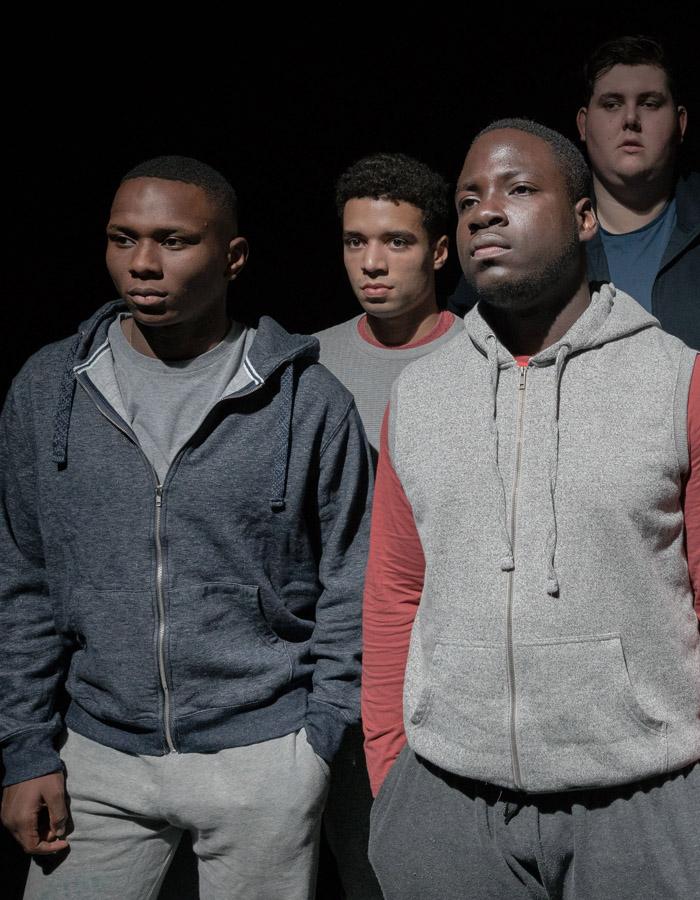 -
The Jumper Factory - HOME Manchester
Conceived by Young Vic Taking Part & Justin Audibert
£12.50 full / £10.50 conc
HOME Manchester, Theatre 2
Part of the HOME Manchester Sep 2019 – Feb 2020 Theatre Season
'I wait whilst the world carries on, whilst my family grow old, whilst my lovers move on, and I count down the days, and I wait…'
How would you survive in prison?
Created in collaboration with inmates at HMP Wandsworth and written by Luke Barnes, this intimate and powerful new play explores the stories of people behind bars and the resilience they need to face a world that moves on without them.
This production is presented by a cast of young men aged from 18 – 25, whose lives have all been affected in some way by the criminal justice system.
Conceived By Young Vic Taking Part and Justin Audibert.
Director Josh Parr
Sound Designer Mike Winship
Lighting Designer Jess Glaisher
Costume Designer Catherine Kodicek
With Ayomide Adegun, Raphael Akuwudike, Joe Haddad, Rasaq Kukoyi, Jake Mills and Pierre Moullier.