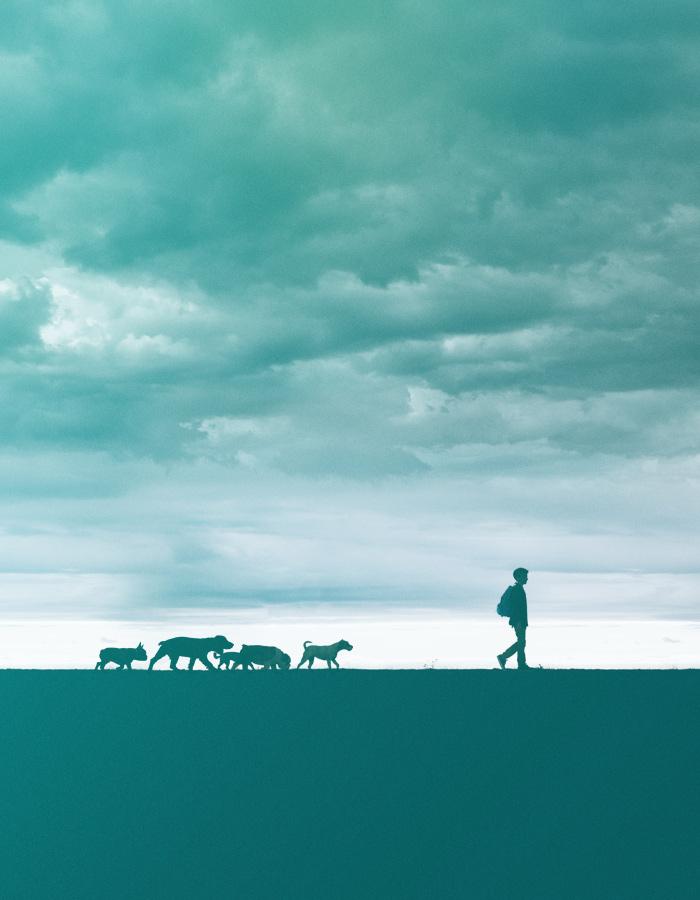 -
Ivan and the Dogs
Directed by Caitriona Shoobridge
Monday – Saturday: 7:45pm.
Matinees 17 & 20 July: 2:45pm.
The Clare
All the money went and there was nothing to buy food with…So mothers and fathers tried to find things they could get rid of, things that ate, things that drank, or things that needed to be kept warm…
The dogs went first.
Four-year-old Ivan would rather face living on the streets of Moscow than stay home. Now, to survive he faces new challenges; from young gangs of boys to the police, and his own hunger.
But all is not lost as Ivan finds family amongst the other outcasts around him – the dogs.
Genesis Award winner Caitriona Shoobridge directs this one-person play exploring the need for kindness and trust when, despite being betrayed by the people around you, family can still be forged in the face of adversity.
'Hattie Naylor's writing beautifully conveys the incredible way the boy and dogs connected to each other, and one leaves the theatre feeling disgust for those on two legs, but admiration for those on four.' The Telegraph
GENESIS FOUNDATION
Established by John Studzinski in 2001, the Genesis Foundation works in partnership with the leaders of prestigious UK arts organisations such as LAMDA, the National Theatre, Royal Court, The Sixteen and the Young Vic. Its largest funding commitment is to programmes that support directors, playwrights, actors and musicians in the early stages of their professional lives.
The theme of art & faith increasingly characterises aspects of the Foundation's work with choral commissions including James MacMillan's Stabat mater and the sponsorship of the British Museum's Living with the Gods exhibition.
For more information, please visit www.genesisfoundation.org.uk
Director Caitriona Shoobridge
Designer Basia Bińkowska
Lighting Designer Elliot Griggs
Sound Designer Xana
Casting Director Lotte Hines
Movement Director Natasha Nixon
Voice Coach Anne-Marie Speed
Boris Karloff Trainee Assistant Directors Tian Brown-Sampson, Grace Duggan
With Alex Austin
Please call our Welcome Team to discuss any access related questions or requirements.