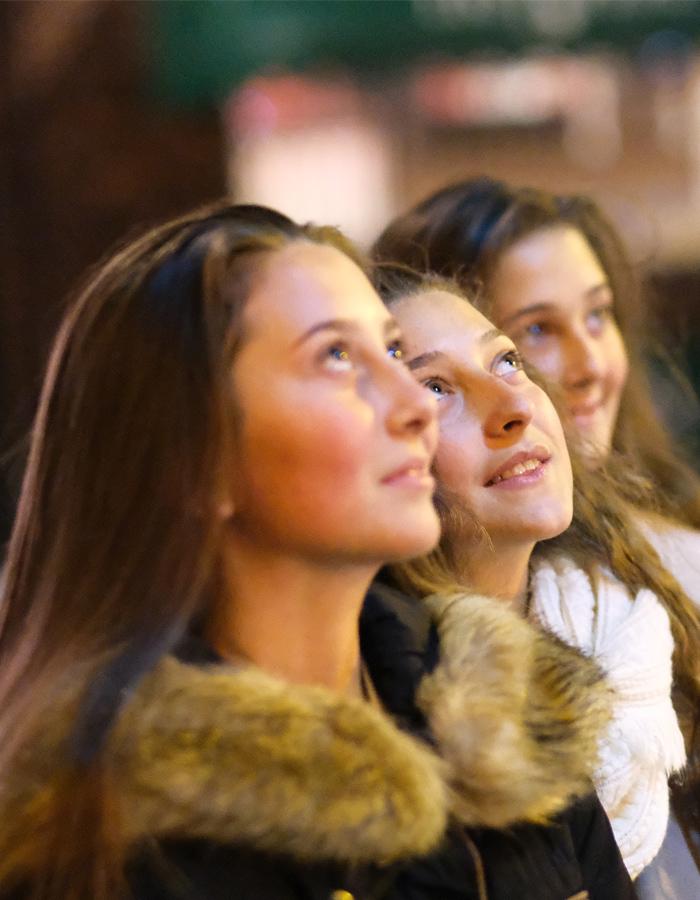 -
Young Vic Taking Part presents
Me for the World
Friday 6 March & Saturday 7 March
Evenings: 8pm
Matinee: Saturday, 3pm
Is the performance you want sold out?
Try our Ticketing Tips
Tickets are FREE but must be booked in advance.
Please note tickets are limited to 2 per person.
The Maria
Me for the World is a new production made with, and performed by, young people from Roma and Irish Traveller communities across London.
Written by Molly Taylor and directed by Ali Pidsley, Me for the World is a celebration of the identity, and the culture and traditions of these communities.
Image Credit: Me for the World. Photo by Alessandra Davison.
Writer Molly Taylor
Director Ali Pidsley
Designer Natalie Pryce
Lighting Designer Ciarán Cunningham
Sound Designer Kieran Lucas
Assistant Director Alessandra Davison