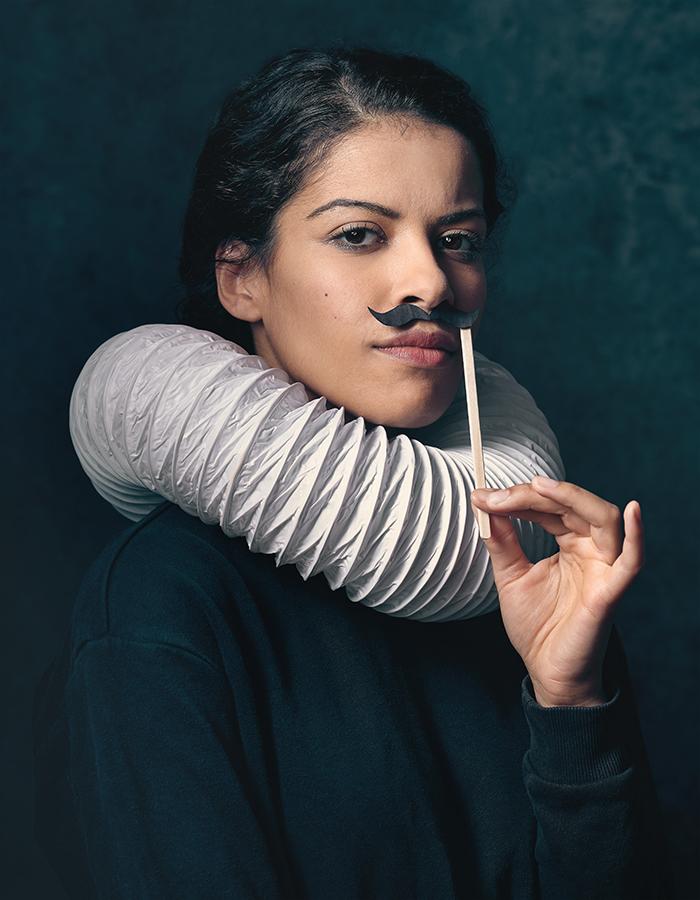 -
She Ventures and He Wins
Directed by Sasha Milavic Davies
Monday – Saturday at 7:45pm
Wednesday & Saturday matinees, 2:30pm

The Clare
Following the successful tour of YV Unpacked: Spring Awakening in 2018, Young Vic Taking Part presents its second professional production toured to community venues where theatre is not normally performed, including prisons, elderly care homes, homeless shelters and rehabilitation centres, reaching audiences who may find it difficult to access theatre.
She Ventures and He Wins caused an uproar when it was first published in the late 17th century. Written by an unknown woman and one of the earliest known female playwrights, 'Ariadne' broke the conventions of her time so much, that not only did she write under a pseudonym, but even her pseudonym was not included in the original publication.
This ground-breaking play, credited with starting the great theatrical tradition of cross-dressing, is revisioned by director Sasha Milavic Davies and composer Joseph Atkins for a modern audience, telling the story of women who are tired of the old ways of dealing with affairs of the heart, and are determined to control their own romantic lives.
Directed by Sasha Milavic Davies
Musical Direction and Original Composition by Joseph Atkins
Costume Design by Catherine Kodicek
Casting Director Ellen Havard
With Robert Jackson, Lucy Jane Parkinson, Boadicea Ricketts, Caleb Roberts, Elexi Walker and Arthur Wilson.