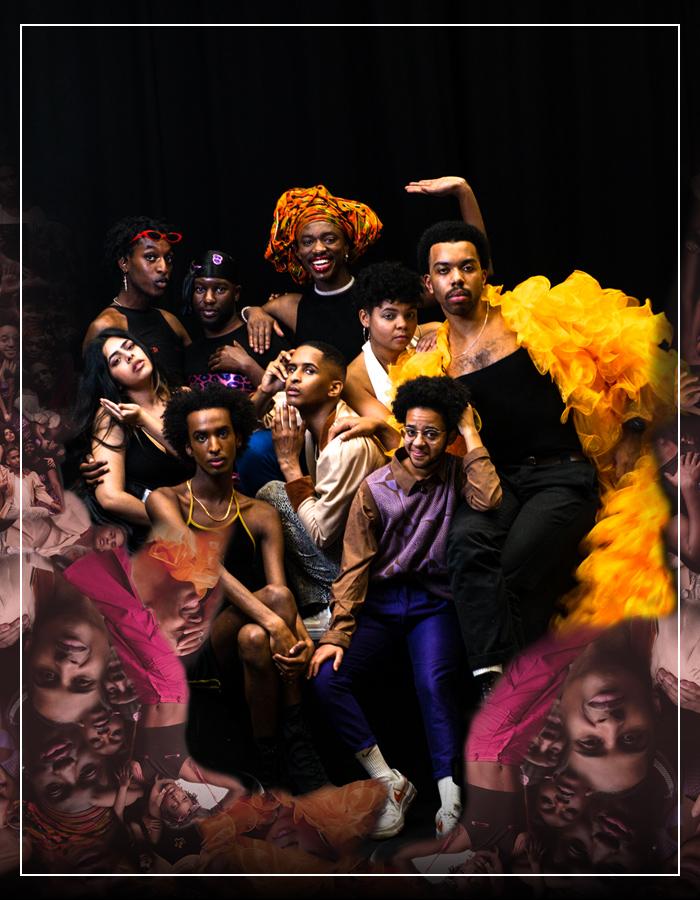 -
Sundown Kiki Reloaded
Creative Direction by Jay Jay Revlon
Directed by Tristan Fynn-Aiduenu
Mon - Sat, 7.45pm
Previews: 31 Jul - 1 Aug
The Maria
When we walk, we have the ability to make the world tremble with every step.
The House of Telfar and the House of Dunn are back in the explosive Sundown Kiki Reloaded, following the sell-out run of Sundown Kiki in 2021. Watch the worlds of theatre and ballroom come together, as the two families go head-to-head in an evening of pumping music, dance and partying that celebrates a Queerer London in all its glory.
Brought to you by the UK Father of House of Revlon and pioneer of the London Ballroom Scene Jay Jay Revlon and award-winning director Tristan Fynn-Aiduenu (For Black Boys Who Have Considered Suicide When The Hue Gets Too Heavy). Created with and performed by Queer Black and Brown artists, the acclaimed show returns to the Young Vic.
And we are ready for the DRAMA!!!
Show Warnings

Toggle

Please note that the show will contain loud music, sexually suggestive movement and language that may include references to homophobia, racism, transphobia, as well as discussions of gender and identity, sometimes in the context of race, class, social inequity and privilege. Any strong language used is in alignment with, and appropriate within ballroom culture.

Check out our multibuy offer

Toggle
Artwork concept and photography by Jay Jay Revlon.
Creative Director Jay Jay Revlon
Director Tristan Fynn-Aiduenu
Set Designer Khadija Raza
Sound Designer and Composer XANA
Lighting Designer Pablo Fernández Baz
Costume Designer John Bastos
Movement Assistant Omar Jordan Phillips
Stage Manager Sylvia Darkwa-Ohemeng
With Amani, Joshua Asaré, Jay Lafayette Valentine, Asa Haynes, Georgie Lynch, Laura Sérgio, Tatenda Shamiso, Sarah-Angel Sharma, Diogo Varela and Emanuel Vuso.