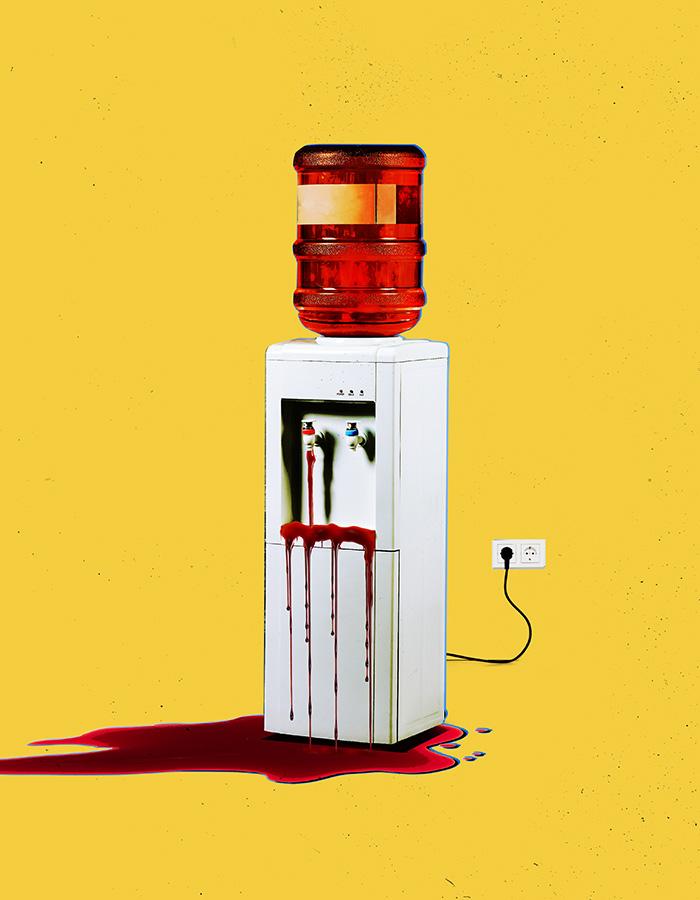 -
The Secretaries
A Five Lesbian Brothers play written by Maureen Angelos, Babs Davy, Dominique Dibbell, Peg Healey, and Lisa Kron
Directed by Deirdre McLaughlin
Mon-Sat, 7.45pm
Wed & Sat matinees, 2.45pm
Previews: 1 - 4 Jun
All performances are relaxed
The Clare
We are sorry that performances of The Secretaries from Mon 6 - Sat 11 Jun have been cancelled and will no longer go ahead at this time. We want to thank our audiences for their understanding and continued support and we apologise for the disappointment this will cause. Our Box Office team will be in touch with all affected customers to manage your bookings.
How did a decent girl like me get involved with a cult of murderous secretaries?
New girl Patty is just dying to fit in with the perfectly put together secretaries at the Lumber Mill. But when the local lumberjacks start going missing, how far will she go to join their clique?
From American theatre company, The Five Lesbian Brothers, comes a murderously dark comedy that splits open gender stereotypes and carves up the line between violent instincts and passive submission.
Deirdre McLaughlin, Genesis Future Directors Award recipient, directs The Secretaries, integrating creative access into the heart of the show.
Every performance of The Secretaries will be relaxed. You can move, make noise and respond naturally to the performance. You can come and go at any time and there will be a chill out space available. Because of the nature and content of this show, there will be bright lights and loud sounds. We'll provide more details about sound and light closer to the performance.
Show Warnings

Toggle

There are references to sexual harassment and sexual violence, self-hatred, self-violence, reference and self-objectification. There are themes of homophobia, ableism, body-image sensitivity, fatphobia and diet talk, cliques and cult indoctrination and menstruation. There will also be guns, drinking alcohol, sexual acts and a lot of stage blood onstage.

If you want to know more about this you can find more specific examples in the pre-show information pack below.

The Secretaries Freesheet

Toggle

Pre-Show Information (PDF)

Toggle
The Genesis Future Directors Award program is made possible by the Genesis Foundation.
A Five Lesbian Brothers play written by Maureen Angelos, Babs Davy, Dominique Dibbell, Peg Healey, and Lisa Kron
Director Deirdre McLaughlin
Set and Costume Designer Rhys Jarman
Lighting Designer Stacey Sandford
Sound Designer Mwen
Creative Captioner Rachel Sampley
Movement Director Sita Thomas
Fight and Intimacy Director Yarit Dor
Voice and Dialect Coach Clarissa Hardaker
Casting Director Polly Jerrold
With Georgia Frost, Natasha Jayetileke, Francesca Mills, Jessica Murrain and Tessa Parr.
Audio Description and Creative Captioning are integrated into every performance. All performances are relaxed.
Socially Distanced Performance: Wed 8 Jun, 2.45pm