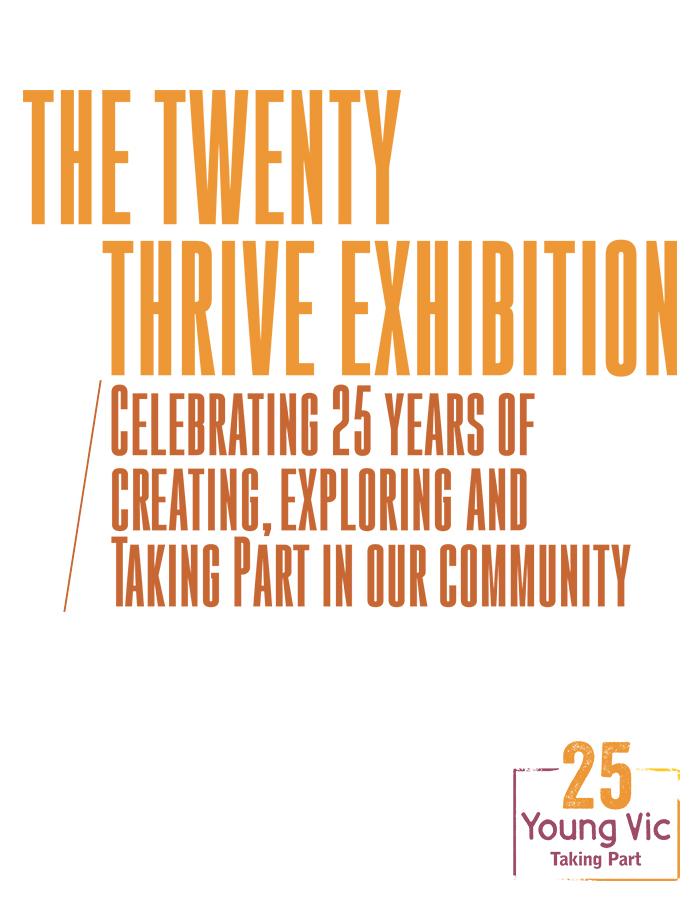 -
A Young Vic Taking Part project
The Twenty Thrive Exhibition
Celebrating 25 years of creating, exploring and Taking Part in our community
Hourly time slots available
Mon - Tue, 12pm - 6pm
Wed - Thu, 12pm - 9pm
Fri, 12pm - 7pm
Sat, 11am - 7pm
The Maria Studio
Explore The Twenty Thrive Exhibition, an immersive and interactive exhibition that celebrates the last 25 years of the Young Vic's outreach and engagement work. Curated and designed by a team of multi-disciplinary artists including Myah Jeffers and QianEr Jin, and young people from Southwark and Lambeth, The Twenty Thrive Exhibition will use archive material, photography, storytelling and testimonies from Taking Part participants past and present to explore the role the Young Vic has played in our community over the past 25 years and celebrate how our community has helped make us who we are today.
We are looking for participants aged between 16 and 21 to collaborate with us on the creation of this interactive and immersive exhibition. Click here to find out more.
Part of Taking Part 25, a season of work celebrating 25 years of the Young Vic's creative engagement department.
Workshop photography by Anne Tetzlaff
Creatives Myah Jeffers & QianEr Jin
Further creatives and participants to be announced