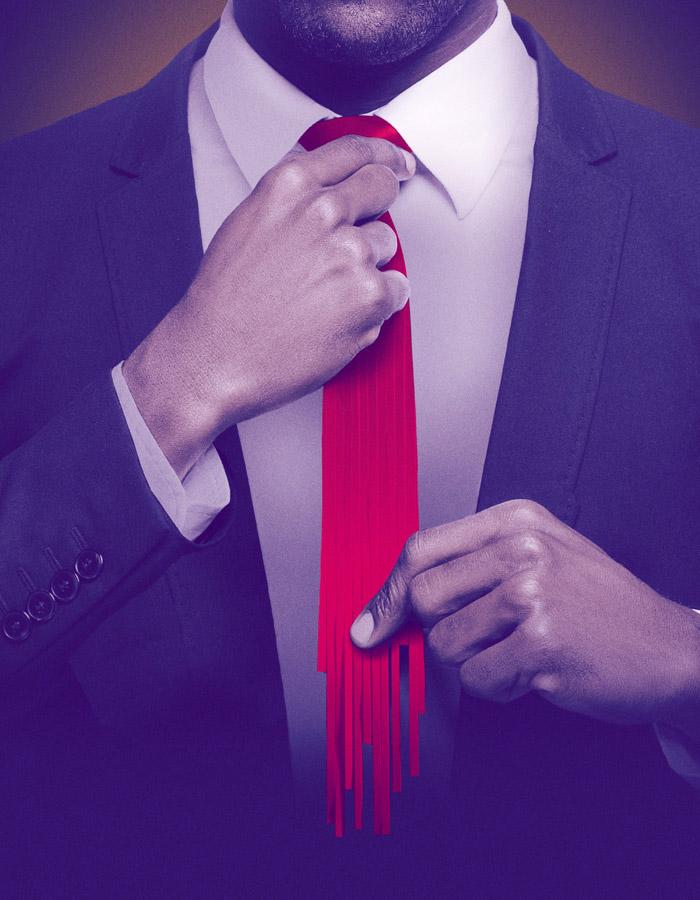 -
Wild East
Mon – Sat: 7:45pm
Wednesday and Saturday Matinees: 2:45pm (except 6 & 9 Feb).
This performance contains smoking on stage and theatrical haze.
Running Time: Approximately 85 minutes without an interval.
£17. Seating is on benches without back rests.
The Clare
This is some interview.
Frank is nervous, his interview with Dr Jacqueline Pitt and Dr Marcia Gray is about to begin. If he can do this, it's his ticket back to Russia.
But secret motivations reveal themselves as the three get caught in each-others' crossfire during the course of questioning – and all under the ever-present eye of the higher-ups.
Outlandish and surreal, April De Angelis' Wild East artfully turns the most sterile of settings, a corporate job interview, into a sharp comedy about the permeation of human chaos.
Directed by Genesis Award recipient Lekan Lawal.
'Wild East is possibly best described as the funniest play Ionesco never wrote, but even that doesn't do justice to the job interview gone eccentrically, even apocalyptically haywire.' Variety
GENESIS FOUNDATION
Established by John Studzinski in 2001, the Genesis Foundation works in partnership with leaders of prestigious UK arts organisations such as LAMDA, the National Theatre, The Sixteen and the Young Vic. Its largest funding commitment is to programmes that support directors, playwrights, actors and musicians in the early stages of their professional lives.
The theme of art & faith increasingly characterises aspects of the Foundation's work. Recent highlights include sponsorship of the Royal Academy's Bill Viola/Michelangelo exhibition and the British Museum's Living with gods exhibition, the performance in the Sistine Chapel of James MacMillan's Stabat mater, and commissions based on the Eton Choirbook.
For more information, please visit www.genesisfoundation.org.uk
Director Lekan Lawal
Designer Sarah Beaton
Lighting Designer Amy Mae
Sound Designer Harry Blake
Casting Director Charlotte Sutton CDG
Movement and Fight Director Yarit Dor
Voice and Dialect Coach Mary Howland
Draughtsperson Emma Pile
With Lucy Briers, Kemi-Bo Jacobs and Zach Wyatt
Please call our Welcome Team to discuss any access related questions or requirements.