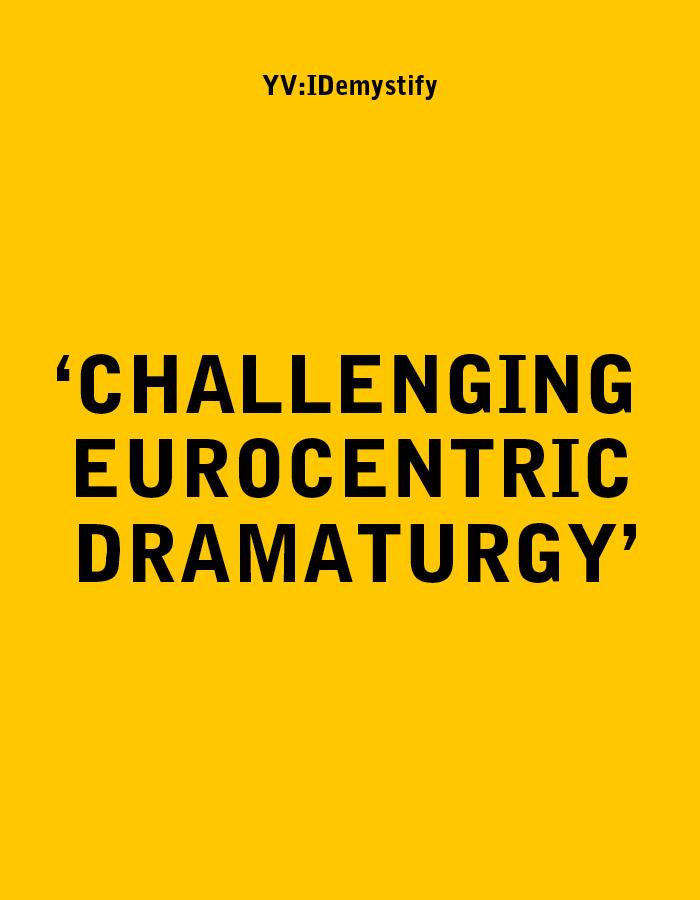 YV:IDemystify
In Partnership with and chaired by the What If Experiment
Wed 16 Mar, 4pm - 6pm (GMT)
Online
In March 2021, over 100 Black playwrights and writers from the Global Majority signed "We Need To Talk About Dramaturgy," an open letter to the theatre industry challenging Eurocentric perspectives on play development and dramaturgy.
Both the Young Vic and the Royal Court Theatre received the letter, and both recognize the important and necessary points for change for which the letter advocates. Both are, also, on a journey towards anti-racist practice with The What If Experiment – previously Sour Lemons – and recognize such work needs to filter through to literary and dramaturgical activities.
On the one-year anniversary of the open letter's publication, this event brings together signatories of the letter with dramaturges, script developers and literary associates to discuss changes made so far, and changes still to be made. Changes to perspectives and practices in the sector, and challenges to gazes, standards and traditions.
Speakers
Speakers include Hassan Abdulrazzak, Dermot Daly, Reginald Edmund, Tommo Fowler, Amy Ng & Teunkie Van Der Sluijs
Partner
In Partnership with and chaired by the What If Experiment
Speakers Hassan Abdulrazzak, Dermot Daly, Reginald Edmund, Tommo Fowler, Amy Ng & Teunkie Van Der Sluijs
In Partnership with and chaired by the What If Experiment
British Signed Language (BSL) translation and auto-generated captioning