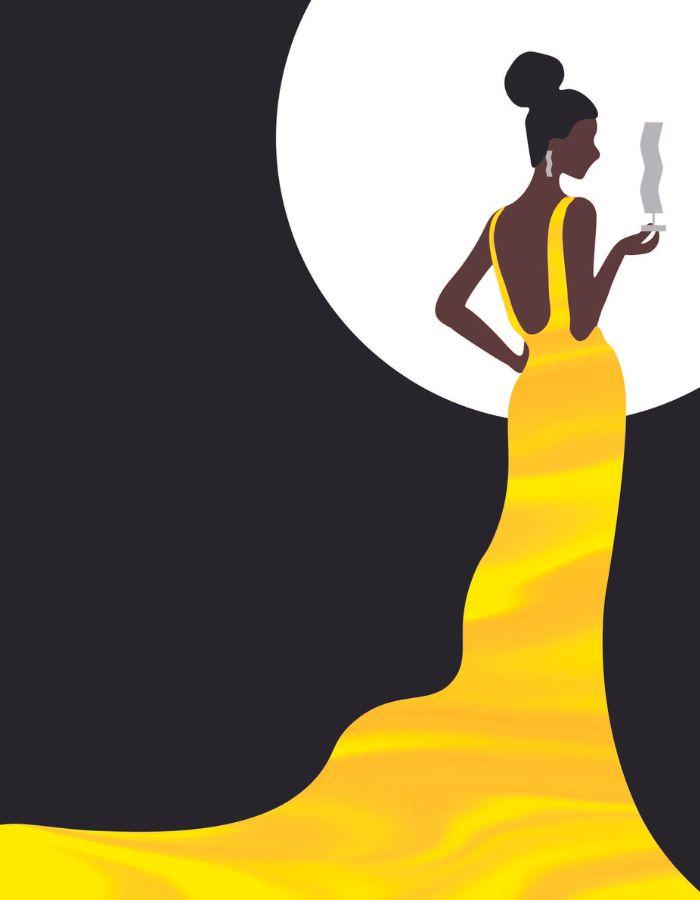 -
Amani Laveaux & Jazz Laveaux invite you to
A Night at the Theatre Kiki Ball
Walkers arrival time: 5pm
Doors: 6pm
There will be a limited number of walker and spectator tickets available to purchase in person at the box office on the day from 7pm for £12 each.
The Maria
Amani and Jazz from the Kiki House of Laveaux invite everyone to A Night at the Theatre Kiki Ball in the Maria.
Familiar characters and themes from our favourite iconic stage productions will be brought to life by the talents of the London KiKi scene.
DJs, MCs and Judges from the UK, USA, Germany and France to be announced.
Whilst anyone is welcome to participate, Ballroom is a safe space that prioritises QTIBIPOC (queer, trans and intersex Black, Indigenous People of Colour). We ask that all participants and spectators please be mindful and respectful of who the space is for.
Ballroom acronyms:
BQ – Butch Queen
FF – Female Figure
OTA – Open to all
FQ – Femme Queen
NB - Non-binary
Categories
🎭 BABY VOGUE 🏆

Toggle

This 50s-inspired musical is all about the high-school experience and finding your first love. Baby voguers bring it in a look inspired by Grease.

Are you part of the Pink Ladies? One of the T-Birds? Or are you having your Hot Girl Summer like sexy Sandy? Whatever your clique is, just make sure you have your five elements and that you're the one the judges want!

🎭 HANDS VS ARMS 🏆

Toggle

As the conductor of an orchestra, tonight you are bringing our musical score to life. Bring it in an all-black look with mandatory white gloves.

🎭 REALNESS (FQ 🏆 / BQ 🏆 / TM 🏆)

Toggle

What's a good story without a hero, a leading lady and a villain?

Fem Queens, you are our leading ladies, bring it in a sexy red look that puts the femme in femme fatale.

Butch Queens, everybody loves a bad boy - Bring the drama to the theatre in a textbook villain's colour palette: green and purple.

Trans Men, as the hero of this play, bring it in all blue that shows off your nobility and confidence. Shoes not included.

🎭 OTA FACE WITH PERFORMANCE 🏆

Toggle

#BackstageBeauty

You are the star of the show with a stage presence so dazzling that nothing compares, aside from your beauty, of course. But even the star has to do some prep before they're ready for the stage.

Dressing room, backstage beauty, are you ready for your close up? Robe is mandatory for your 10s.

When performing to the judges don't forget that first and foremost you are selling face.

🎭 OLD WAY WITH A PROP 🏆

Toggle

STOMP is a percussion group originating in Brighton, using the body and ordinary objects to create physical theatre. This smash hit production blurred the lines between dance, percussion and theatre.

Make sure you bring it in a look inspired by STOMP and elevate your performance with a mandatory prop: think everyday objects.

🎭 EU & AA RUNWAY (BEGINNERS 🏆 / EUROPEAN 🏆 / ALL AMERICAN 🏆)

Toggle

On Wednesdays, we wear pink!

Bring it in a creative, fashionable effect that pays homage to the iconic mean girls - the plastics.

🎭 VOGUE FEM (FF 🏆 / BQ 🏆 / NB 🏆)

Toggle

For a generation of Black Americans, The Wiz was the first time they saw people who spoke, sang and moved the way they did in a Broadway production. The groundbreaking original Broadway production earned 9 Tony nominations and was later adapted into a movie starring Diana Ross, Michael Jackson and Lena Horne.

Tonight we want you to pay tribute to this iconic musical and bring it in looks inspired by Dorothy Gale, The Tin Man, and The Cowardly Lion.

FF - Dorothy
BQ - The Tin Man
NB - The Cowardly Lion

🎭 FASHION KILLA

Toggle

Make street-style, sweet style in a mouth-watering look that screams concession stand couture.

🎭 BIZARRE

Toggle

In homage to the horror comedy musical, The Little Shop of Horrors bring it in your interpretation of a carnivorous bloodthirsty plant.

🎭 BODY

Toggle

Fame costs and here's where you start paying, in sweat… Irene Cara rose to prominence in her iconic leading roles in Fame and Flashdance. She was the first black woman to receive an Oscar in a non-acting category and the youngest recipient of a songwriter Oscar. Honouring the late actress and singer-songwriter, bring it in 80s workout wear that flaunts your impressive physique.

🎭 NEW WAY

Toggle

Word on the street is the notorious KitKat Club has an opening and they're looking for an act that's superbly supple and flexible in every way imaginable. Bring it in your best Cabaret couture - suspenders or harness mandatory.

🎭 BEST DRESSED SPECTATOR

Toggle

What's your favourite season? Awards of course! You're the VIP of every event and even though you may not be nominated tonight you're sure to be grand prize on the red carpet! Set the runway ablaze in a look that will literally crown you best dressed in all the fashion columns.

🎭 SEX SIREN

Toggle

The 60s was a decade of social revolution, known for widespread political activism concerning civil rights, sexuality, women's rights and questioning traditional modes of authority. The theatre production Hair encapsulated the counterculture of the sixties, breaking boundaries by being the first major show on Broadway to use a racially integrated cast and featuring full frontal nudity.

Bring it to the floor in a look that draws inspiration from the free love movement aesthetic of the 60s and signifies sexual liberation for you. Make sure you incorporate flowers into your effect.

🎭 LIP-SYNC

Toggle

Prepare to lip-sync to music from two of the most iconic soundtracks, featuring musical greats like Jennifer Holliday, Whitney Houston, Beyonce and Jennifer Hudson.

Select one of the following for your 10s

BATTLE SONGS:
DJs, MCs and Judges from the UK, USA, Germany and France to be announced.