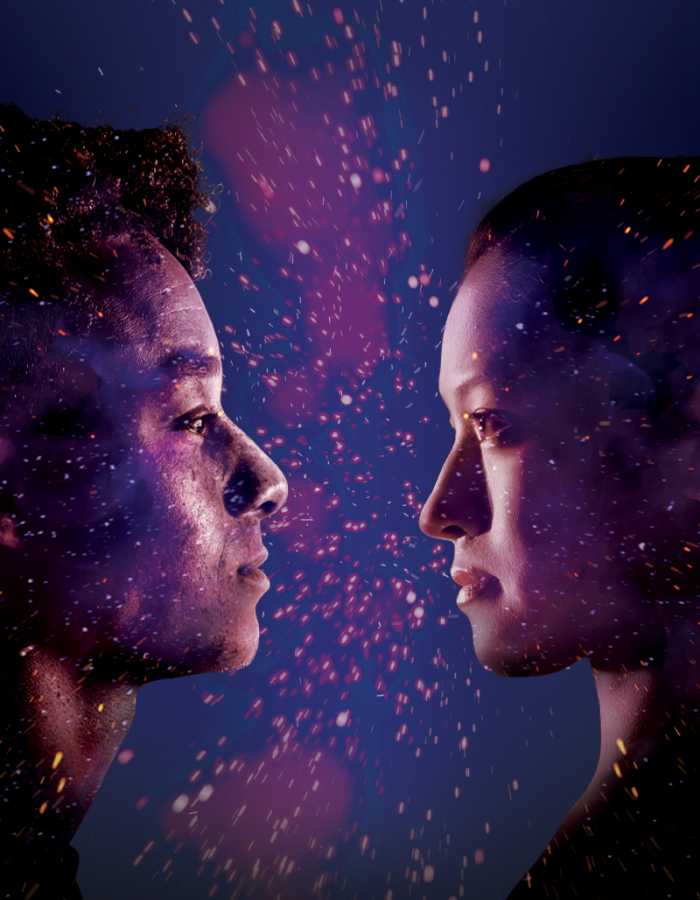 -
The Earthworks
Mon-Sat, 7.45pm
Thu & Sat matinees, 2.45pm
Previews: Tue 26 Mar - Tue 2 Apr
The Clare
The universe doesn't care if we know how it works.
A hotel bar in Geneva, the night before the Large Hadron Collider is switched on. A woman walks up to a man. She's a journalist, trying to write a career-defining article, and he is a scientist, still reeling from a recent loss. What could have an obvious ending, turns into a story of two people's worlds colliding for a brief, yet life-changing moment.

Directed by 2023 Genesis Future Directors Award recipient, Andrea Ling, and written by the award-winning Tom Morton-Smith (My Neighbour Totoro, Oppenheimer at the RSC), The Earthworks is a moving and hilarious exploration into carrying the weight of grief and knowing when it's time to let go.
The Genesis Future Directors Award program is made possible by the Genesis Foundation.
Writer Tom Morton-Smith
Director Andrea Ling
Further cast and creatives to be announced
BSL Performance: Thu 4 Apr, 7.45pm
Captioned Performance: Fri 5 Apr, 7.45pm
Audio Described Performance: Sat 6 Apr, 7.45pm. Free touch tour available from 6pm.
BSL Interpreter Sumayya Si-Tayeb
Audio Described by Eleanor Margolies & Miranda Yates
Captioned by Miranda Yates
Access concession tickets and seats reserved for accessible performances are now available to book online. Click here for more information about booking access tickets online.