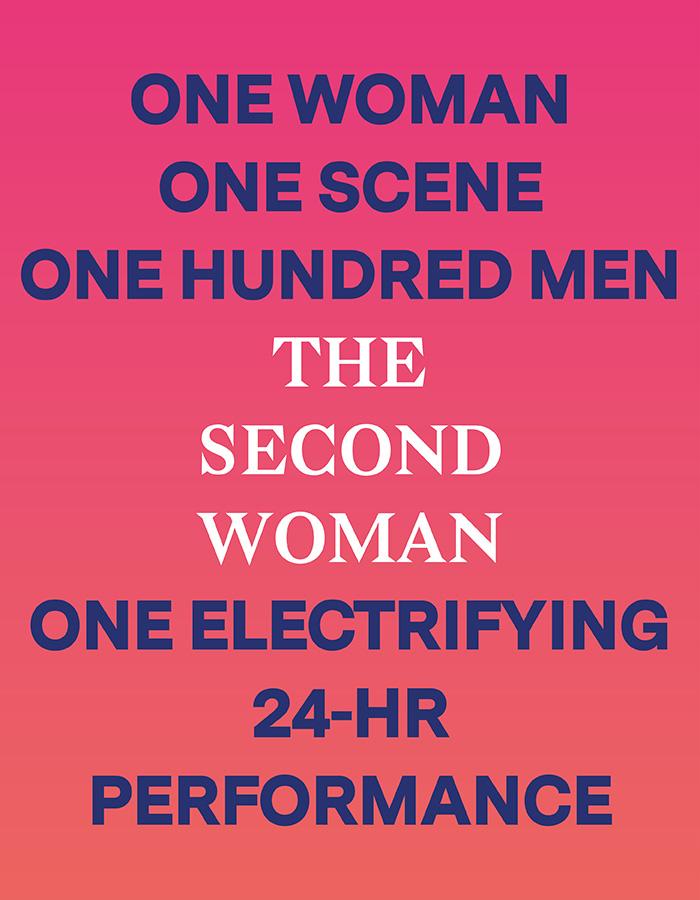 Cancelled
A Young Vic and LIFT co-production
The Second Woman
Created by Nat Randall and Anna Breckon
Fri 19 June 4pm to Sat 20 June 4pm
Running time: 24 hours
Door Tickets: £15
Advanced Timed Tickets: £25 [SOLD OUT]
24-Hour Tickets: £45 [SOLD OUT]
Main House
Today LIFT Festival have announced the cancellation of their 2020 Festival. Following Government advice on Monday 16 March and to protect the safety of audiences, artists and workforce, LIFT cannot proceed with the festival at this time, and will instead return with an edition in 2021. More details from LIFT to follow.
Please click here to read their full statement.
The festival cancellation sadly includes the upcoming LIFT and Young Vic co-production of The Second Woman on 19 June.
Ticket holders for The Second Woman will be contacted within the next seven days via email by the Young Vic Welcome Team with information about processing exchanges or credit notes. Please bear with the our small but brilliant team as they assist with this – they are currently processing a huge volume of enquiries, working remotely during what is an unprecedented time. In order to manage this process as efficiently as possible for everyone, the team kindly request ticket holders wait for the YV to be in touch directly with them.
We look forward to the return of LIFT Festival in 2021!
- The Young Vic
Virginia played by Ruth Wilson
Created by Nat Randall and Anna Breckon
Script & Direction Anna Breckon and Nat Randall
Video Design EO Gill and Anna Breckon
Lighting Design Amber Silk and Kayla Burrett
Sound Design Nina Buchanan
Set Design FUTURE METHOD STUDIO
Original Hair & Makeup Design Sophie Roberts
Produced with Fenn Gordon / Tandem
Production Manager Jo Kilgour
Virginia Casting by Nina Gold
Male Participant Coordinator YV Taking Part & LIFT