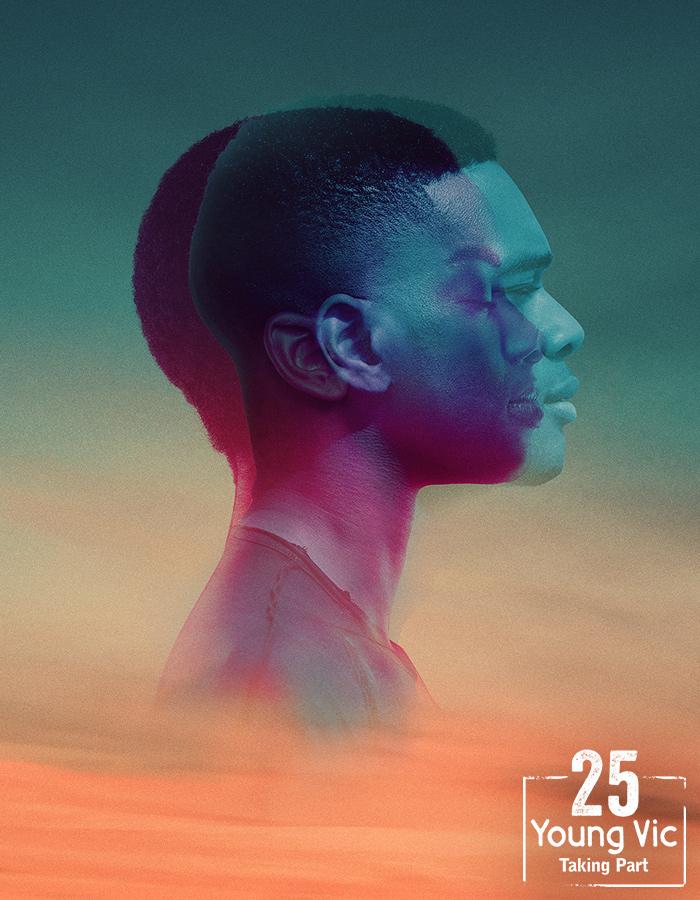 -
YV Unpacked: I Wonder If …
Directed by Daniel Bailey
Tue - Sat, 7.30pm
Wed & Sat matinees, 2.30pm
The Maria Studio
YV Unpacked: I Wonder If... is selling out fast. Don't want to miss out? Click here to get tickets to the live online broadcast.
Two people meet. The rest is infinite.
She's moving to Birmingham and he's from London. They end up at the same party. We think we know how this story ends. But what happens next in this story will be shaped by the choices they make in each moment. 
As their growing friendship is steered by the changing beat of the drum, they'll wrestle with which version of themselves they choose to be and the possible futures they could share. 
Fusing dance, music and dialogue to explore the complex beauty of human relationships, I Wonder If… is a dazzling new play directed by Daniel Bailey (Red Pitch) and devised by the Company. 
YV Unpacked was established in 2018 by Kwame Kwei-Armah, developed with the intention of reaching audiences who may find it more difficult to access theatre by taking professional work to them. Following the success of three YV Unpacked tours – Spring Awakening, She Ventures, He Wins and Love Reign which were performed in community venues across Lambeth and Southwark including prisons, schools, care homes, homeless shelters and rehabilitation centres – Taking Part will tour I Wonder If… to similar locations in local boroughs where theatre is not usually performed.
On tour to community venues in Lambeth and Southwark 10 – 21 Oct. The Maria, 24 – 29 Oct
Show Warnings

Toggle

The show contains strong language, loud live music and themes of domestic violence and harassment – with specific reference to stalking. The show also contains scenes of actors fighting and, at times, encourages audience participation.

Running Time

Toggle

Approx. 55 mins (no interval)

Programme

Toggle

Pre-Show Information (PDF Version)

Toggle
Artwork by Feast Creative
Rehearsal photography by Aaron Imuere
Devised by the company
Director Daniel Bailey
Trainee Assistant Director Sahana Rackal
Movement Director Ricardo Da Silva
Co-Producer & Dramaturg Shereen Jasmin Phillips
Co-Producer Alisha Artry
Production Manager James Dawson
Design Consultant QianEr Jin
Company Stage Manager Sylvia Darkwa-Ohemeng
Deputy Stage Manager Emily Behague
Actor/Musician & Musical Director/Composer Shakira Stellar
Sound Operator Lateef Salvador Oshinowo
With Danielle Kassaraté, John Rwothomack and Shakira Stellar
BSL Performance: Fri 28 Oct, 7.30pm